Table of Contents
Do Kwon's lawyers have taken a swing at the US Securities and Exchange Commission (SEC).
According to the LUNA founder's lawyers, the SEC is acting outside its jurisdiction.
Court filings with the US Supreme Court point to the fact that Terraform Labs is a Singaporean company, and that Do Kwon is a Singapore resident.
It further adds that Terraform Labs operates globally, not specifically in the US.
"Kwon is the CEO of Terraform, an open-source software development company with limited contact with the U.S. Most of the company's business is essentially global, and it's not specifically aimed at the United States," the filing reads.
Lawyers have requested an extension of the appeal filing but the Supreme Court is yet to decide whether it will grant the request.
Do Kwon was arrested last month in Montenegro after allegedly been travelling under a false name with fake documents.
Montenegro interior minister Filip Adzic announced the news Do Kwon's arrest on Twitter, stating that "one of the world's most wanted fugitives" had been detained at the capital's Podgorica airport.
Read more: Do Kwon Arrested in Montenegro, Faces US Criminal Fraud Charges
The Montenegrin court decided to detain the Terraform Labs head for up to 30 days, instead of the typical 72 hours, after prosecutors expressed concern about the high possibility of his escape. The court also said Do Kwon was a foreign national and that his identity was not clearly identified.
A legal representative of Do Kwon confirmed that he will be appealing against the decision.
Read more: Do Kwon to Appeal Detention Extention Following Arrest
Officials are working on extraditing Do Kwon to South Korea. His location had previously been uncertain, but South Korean officials had believed he was in Serbia, where he set up a company for $1 whilst Interpol issued a red noticed for his arrest.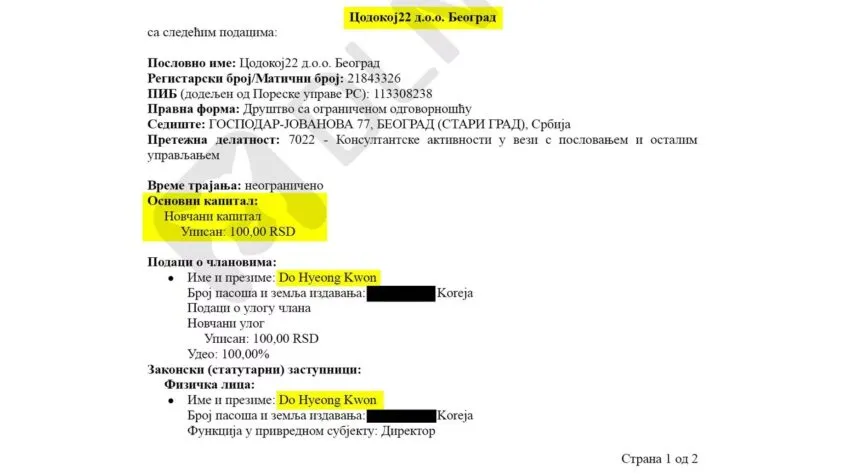 SEC vs crypto
The SEC has been hot on the heels of crypto, but its efforts have largely backfired. Last week, it was reported that SEC Chair Gary Gensler is set to testify before a congressional committee over his agency's approach to digital assets.
Representative Patrick McHenry, chairman of the Financial Services Committee, announced yesterday that Gensler will face the House Financial Services Committee on 18 April 2023.
Read more: SEC Chair Gary Gensler to Testify Over Crypto Asset Approach
"This will be our first oversight hearing of the SEC, this will be about his rulemaking and his approach to digital assets," McHenry said in an interview. "In terms of policy, it will be a serious approach to us laying down a regulatory sphere for digital assets."
The hearing comes after the SEC sent Coinbase a Wells Notice last month. Multiple Coinbase products are coming under regulatory scrutiny, including an unidentified portion of listed digital assets, Coinbase Earn, Coinbase Prime, and Coinbase Wallet.
Read more: Coinbase Shares Fall as Exchange Prepares for Battle With SEC
The SEC also took aim at decentralized exchange SushiSwap and its CEO Jared Grey, issuing them a subpoena.
Read more: SushiSwap Served With SEC Subpoena
Gensler himself has repeatedly stated that crypto token products are securities and thus crypto trading platforms must register with the SEC.
Its stance forced Kraken to close its staking services. Gensler also argued that Ether's move to proof-of-stake shifts it to being a security.
Enforcement staff at the SEC issued to BUSD issuer Paxos a Wells notice, which the financial watchdog uses to inform companies and individuals of possible enforcement action. Its notice alleges that BUSD is an unregistered security as the SEC declared that crypto staking services violate security laws.
---
The world of Web3 can be quite a whirlwind. Whether it's crypto news in Singapore, South East Asia or even across the globe, we understand how busy the industry is keeping you, so we kindly send out three newsletters each week:
BlockBeat for a wrap-up of the week's digital assets news
Blockhead Brief for weekend happenings as well as what to look forward to in the week ahead
Business Bulletin for macroeconomic updates and industry developments.
To avoid FOMO and access member-only features, click here to subscribe for FREE.