Students from Universiti Teknologi Malaysia (UTM) have emerged triumphant over six other universities to become the champions of the first Algorand-REACH Intervarsity Hackathon organised by Women in Blockchain Asia (WIBA). The winning team, hailing from UTM, topped nine other teams to walk away with an internship opportunity with crypto wallet ME3 & a US$3000 grand prize, sponsored by AlgoHub, the university outreach arm of the Algorand Foundation.
Read More: Malaysian University Brings Nine Blockchains Together, Aims to Become Hub for Web3 Talent
The winning solution of the UTM student team was a blockchain-enabled B2B2C marketplace for the vintage collection supply chain. The solution demonstrated by the students, 'BundleIt', was a working MVP that utilises blockchain technology to solve for existing industry problems of transparency and inefficiencies.
In our phone interview, 'BundleIt' team leader Brandon Liew said that his team felt vindicated with the results after his team members were challenged to balance their time "between completing the hackathon workload and their ongoing internships". The IT student recounted that the hackathon "got more challenging as they progressed over the weeks, but they eventually overcame the difficulties" and also the competition.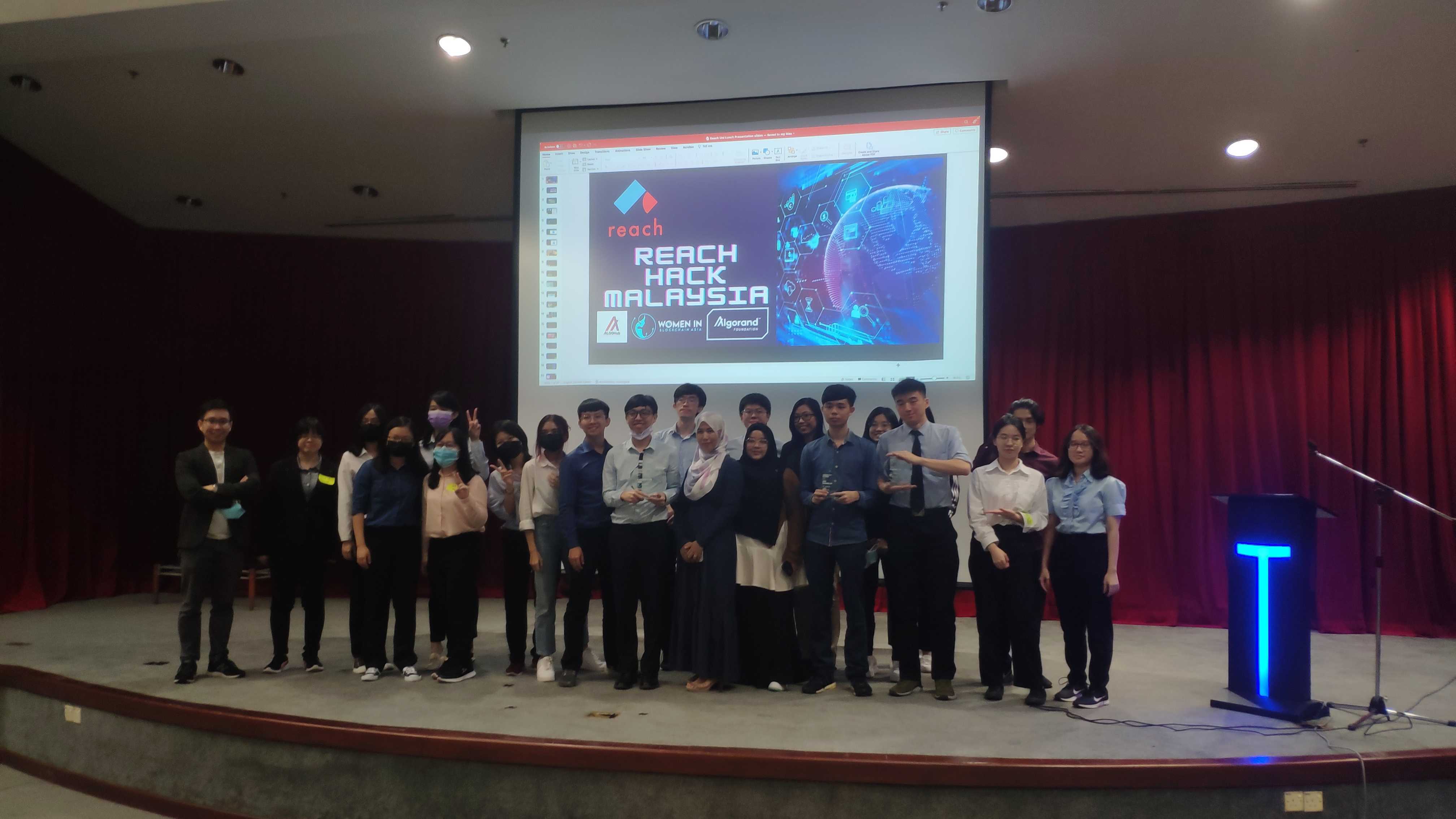 UTM also emerged as the overall winners, with their students achieving the second and third prize of US$2000 & US$1000 respectively. The win puts a spotlight on UTM's clean victory as they win the top 3 prizes, given that it was their first time entering a blockchain hackathon.
UTM senior lecturer Dr. Nur Haliza Abdul Wahab delightedly told Blockhead in a phone interview that the students winning the hackathon has encouraged UTM to speed up the launch of its student blockchain club. She also said as supervisor, she helped "with guiding the teams with her industry knowledge and once even staying up with the students till 4 am" to spur them on.
In the same interview she also encouraged other universities to collaborate together with UTM as they move forward with the launch of their industry sponsored Blockchain Labs, set to launch at the end of Q1. The goal for them is to foster closer ties with the other universities & existing industry players.
Read More: Crypto Valley CEO Bets Big on Awareness, Education to Grow Ecosystem
The product-focused hackathon challenge for the students was a grassroots effort from WIBA and the Algorand Foundation. The participating students were tasked to solve for supply chain management issues using blockchain tech and were given six weeks to complete a working MVP. The hackathon participation brought in over 200 sign ups from 7 universities where 65% or participants were female.
According to WIBA President, Ida Mok, the response for the hackathon was positive considering it was "the first that WIBA has ever done" and the organisation would continue to "encourage more females to enter blockchain development" by creating more opportunities.
Drop us a tweet @blockhead_co with your thoughts on the winning students from UTM. Follow the Blockhead Malaysia telegram group for more Malaysia-focused commentary and intel.