After the success of awarding 120 students with a professional blockchain diploma from two Malaysian universities, Crypto Valley CEO Effendy Zulkifly is determined to amplify the success of adoption in the Malaysian talent pool.
The students who were awarded the diploma had undergone 10 months of training conducted by Universiti Malaysia Pahang (UMP) and Management Science University (MSU). This proof of concept has validated the community engagement strategy that Zulkifly had executed since November 2021 with an emphasis on education.
"We have three phases in terms of engagement: the first phase of the strategy focuses on education sector partnerships. The second phase will involve engagement with the government sector on implementing blockchain technology. The third phase will facilitate and assist further integration between the government & education sector in a much bigger way," Zulkifly told Blockhead.
In our interview, he says he referred to case studies from Crypto Valley Switzerland to execute this strategy. He also says that due to the close relationships he has with governing bodies such as Cyber Security Malaysia, they intend to create a larger impact than that of their Swiss counterpart.
With the end goal to improve the adoption and acceptance of blockchain on a local and global scale, Zulkifly is pro-regulation. He was critical of the regulating bodies to make clearer policies surrounding data management and cryptocurrencies. Upon further probing, he revealed that a collaboration with CyberSecurity Malaysia would allow regulators to facilitate a safer ecosystem, primarily towards both the investment and tech implementation sectors.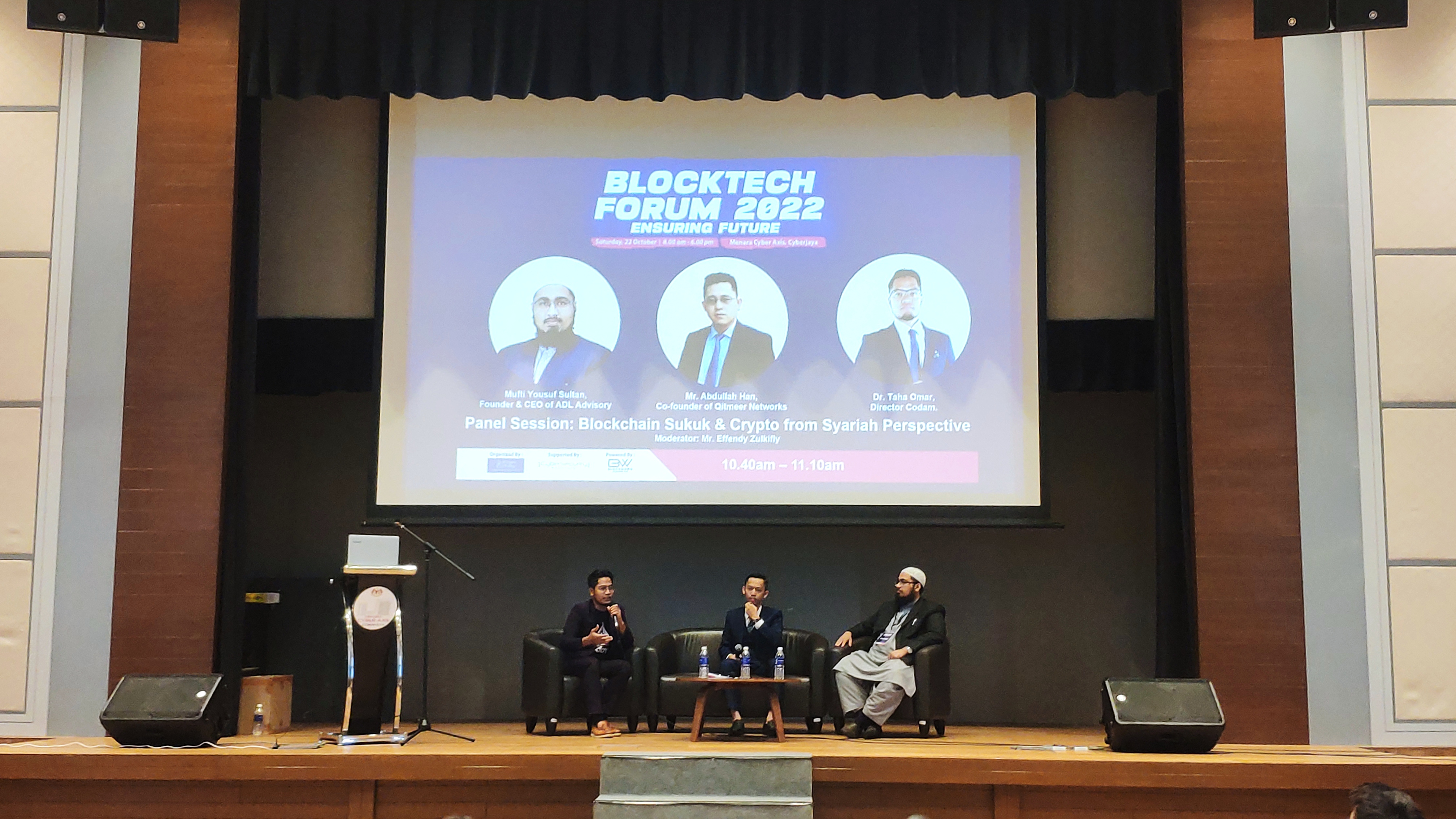 Moving on to the BlockTech Forum 2022 held over the weekend, the event was not short of product-driven plugs. The wide breadth of product placements featured  sectors in cybersecurity, blockchain segment marketing and metaverse commercialisation flexes.
Insights, however, were found during the presentation segment by BlockWorq, a tech enabler and marketing division for Crypto Valley (which Zulkifly also holds a CEO role in). They revealed their market penetration strategy will focus on 10 different sectors: Education, Food Services, Halal, Healthcare, Government Services, Insurance, Property, Banking & Finance, Entertainment, and Luxury Goods.
At first glance, BlockWorq seems to be taking the easy route to operate in catch-all industries. However, through a supply chain management lens, these targeted sectors stand to benefit the most with implementations of NFT against global counterfeit goods – a US$449 billion market cap economy (In case you were wondering, Singapore ranks 3rd for value of global counterfeit goods trading).
Given Malaysia's involvement in the global Halal certification export sector, it would be ripe for blockchain tech to both disrupt and enable dominance within the massive US$2 trillion market global Halal goods market.