As superficial as they may seem, World Cup fan tokens are making people a lot of money, and losing them quite a bit too.
Argentina's group stage loss to Saudi Arabia on Tuesday saw their fan token (sponsored by the Argentine Football Association) fall over 25% after the final whistle.
The shocking 2-1 loss triggered the $ARG token to fall to US$5.39 from highs of US$7.49 before kick off.
Meanwhile, France saw their fan token ($FRA) surge over 145% to US$0.001444 following their 4-1 win over Australia.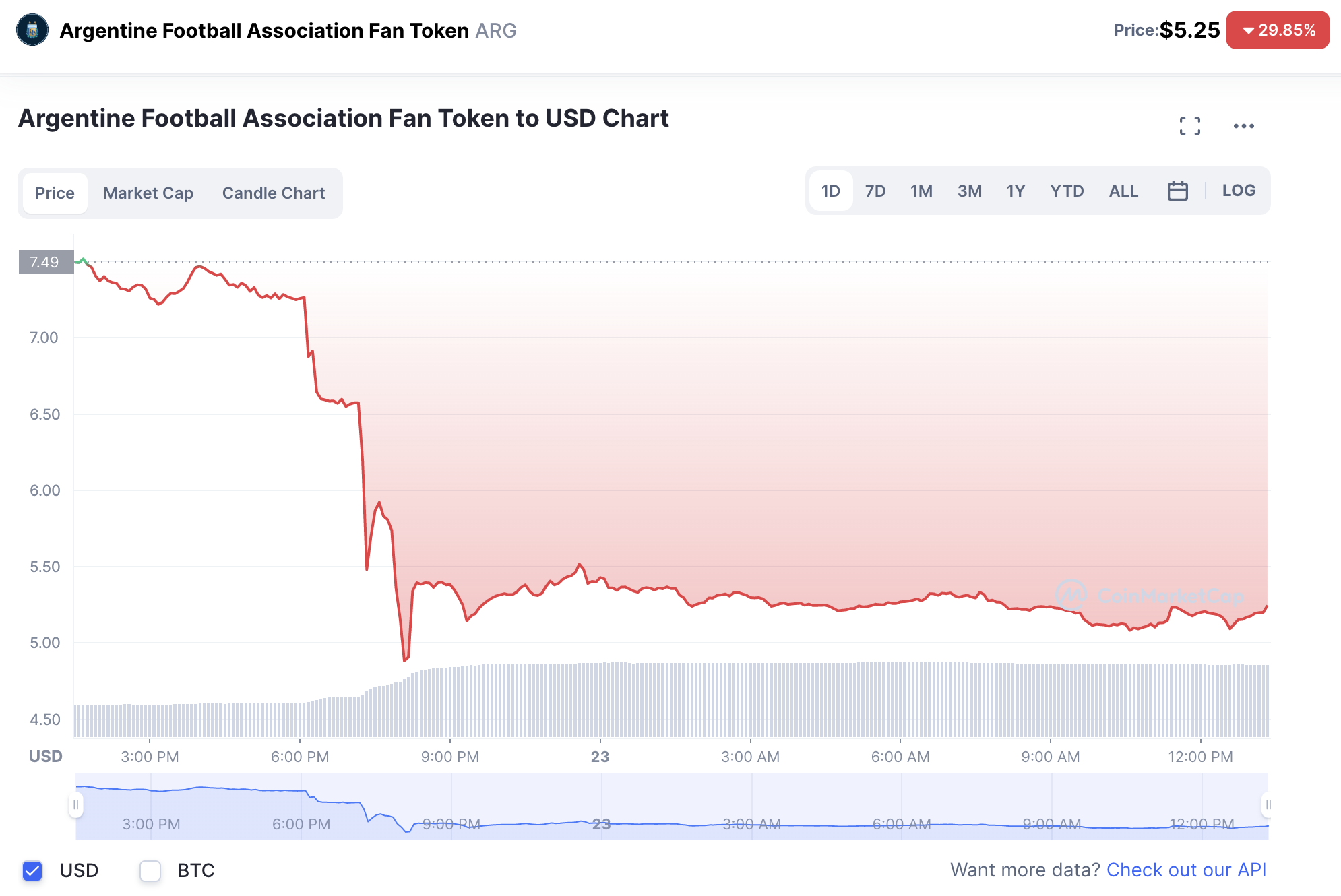 $ARG was created on the Chiliz blockchain by Socios.com, which was also behind the likes of Champions League and Premier League fan tokens.
$FRA, minted on BNB Chain, is designed to "help fans cheer and accompany the French team through big and small matches and especially big tournaments."
Some of the biggest football clubs have equivalent fan tokens including FC Barcelona, PSG and Manchester City.
The tokens serve as new sources of reveniue for the clubs. FC Barcelona's initial cryptocurrency sale netted the club US$1.3 million in just 2 hours. Over 600,000 tokens were sold each at EUR 2.00 (US$2.26).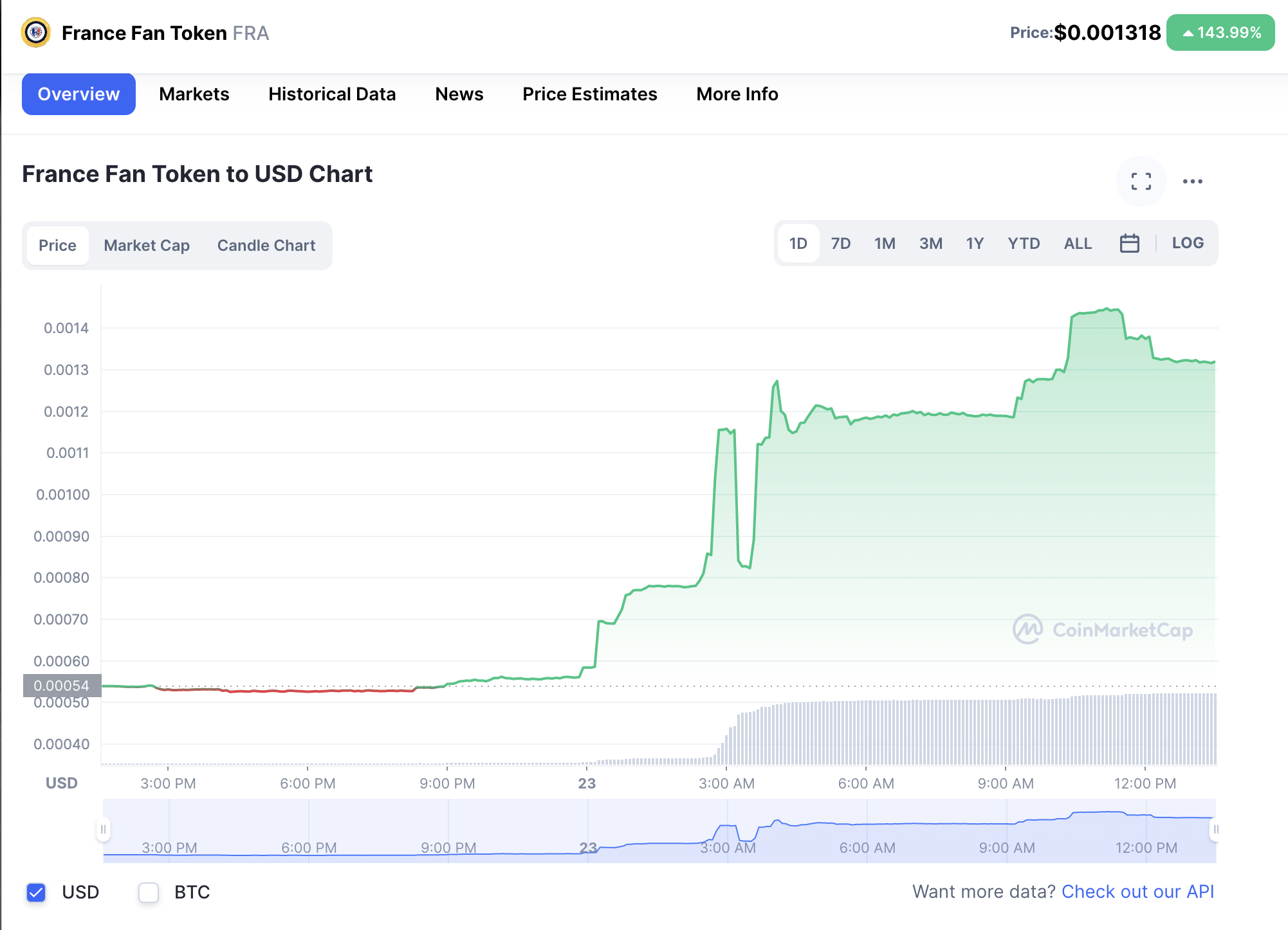 However, the tokens do not represent ownership of the teams but allow fans to vote on certain (superficial) decisions such as songs played during live matches.
Fan token prices have been volatile since the start of the World Cup. Brazil's fan token fell 10% on Tuesday, whilst Spain's fell 7%, despite neither of them playing yet.
Not all teams are represented via fan tokens, with the likes of England and Germany waiting on the sidelines.
For now, fan tokens seem to be a way for fans to bet on match winners, but offer very little value beyond that.