The Malaysia Cardano community held a satellite livestream at the REXKL event space for the biggest Cardano event of the year, the 2022 Cardano Summit in Lausanne, Switzerland. In anticipation for the summit, we found audience chatter had both looming interests about Cardano's global progress and developments of the Cardano stablecoin, USDA.
The event that attracted over 170 attendees to the REXKL Performance centre was the first event to have come out from the Cardano Malaysia community since the pandemic. "We felt that we needed to put Malaysia on the map for Cardano and given that we have such an active community, we wanted to reward the community with an event like this." said Samuel Nathan, one of the founders of the Cardano Malaysia community.
While Blockhead looked into the event for stablecoin alpha, all we got was was additional announcements from IOHK about a Cardano privacy-focused sidechain 'Midnight' along with a new token called DUST to accompany the network. The privacy chain was touted to be a solution for greater business adoption, given its pitch as a zero-knowledge proof, permissioned blockchain.
The architecture created would allow better regulation and traceability for transactions, something that businesses these days require for blockchain adoption considerations. In an interview about Midnight, Hoskin said that "Midnight has evolved privacy-coin technology where everything was anonymous by default, which is what Zcash and Monero did with Snarks and ring signatures," referring to two other privacy coins and their encryption methods.
Read More: Malaysia's Luno Community Spreads Mega FUD After Genesis Suspends Withdrawals
Beyond the announcement of new tech that got Cardano fanboys wet, the satellite community event dropped some Cardano themed alpha and information for the community that were curious on how Cardano was operating in the country. The event served as a first touchpoint into blockchain and development on Cardano, given the topics that were featured were operational processes on how ADA got listed on regulated digital asset exchange Luno to a project showcase of RealFi, a portfolio manager that was already live on the Cardano chain.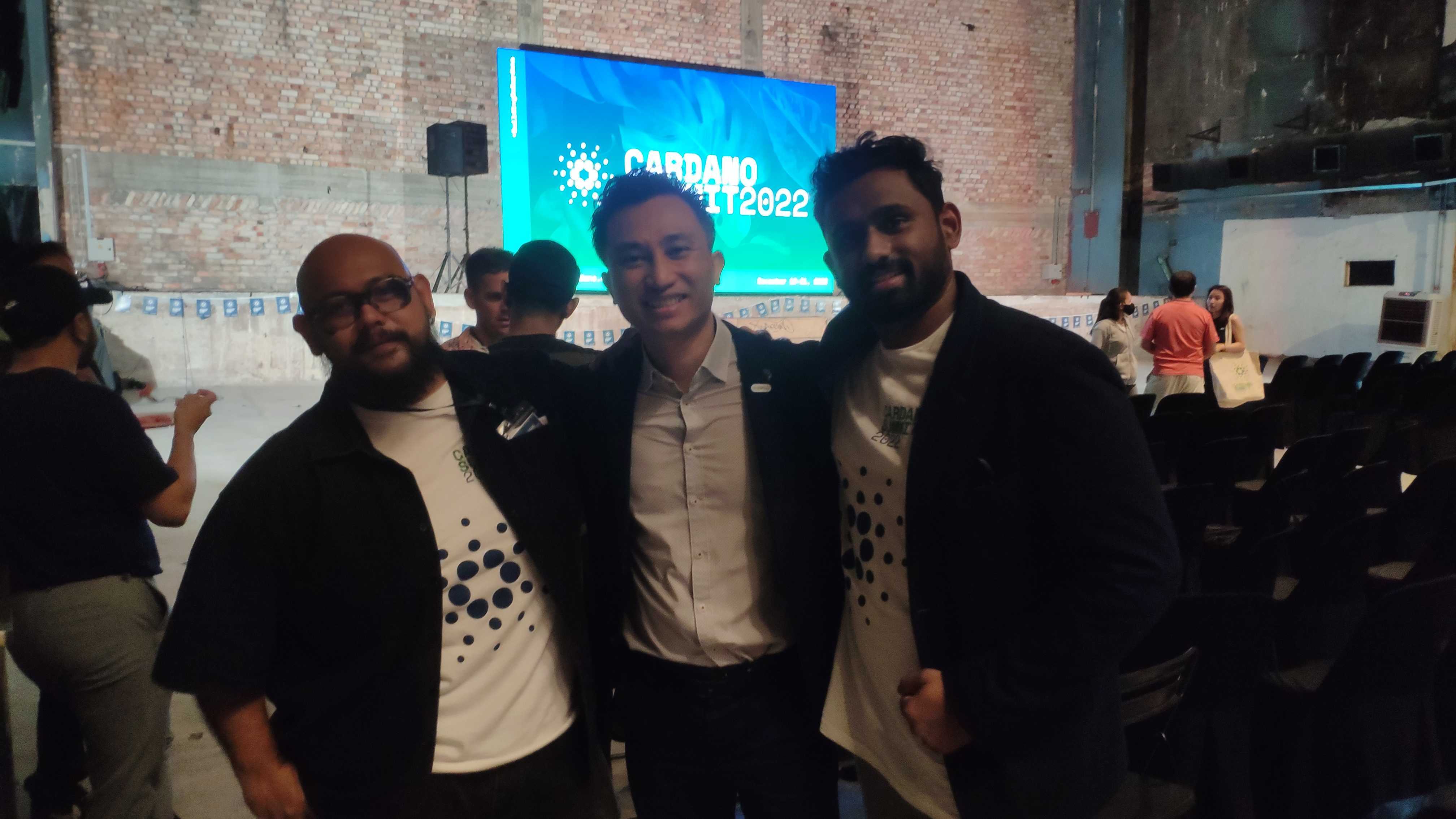 When asked on the theme for speakers, event organiser Samuel D'Nathan said, "These projects actually approached us and we wanted to give them a chance to share their projects as they served as a very good, basic introduction of Cardano to Malaysians."
The community leads also took the opportunity to share their updates with the community of their Project Catalyst Proposal to turn Malaysia into a Cardano hub. The proposal, presented by Cardano community lead Edi Hezri Hairi, was a funding proposal to the Cardano Foundation to support community outreach events pertaining to the development of Cardano in Malaysia.
The proposal seeks to create effective collaborations with other blockchains at the local level in Malaysia, spreading the Cardano vision throughout the region, connecting with other communities.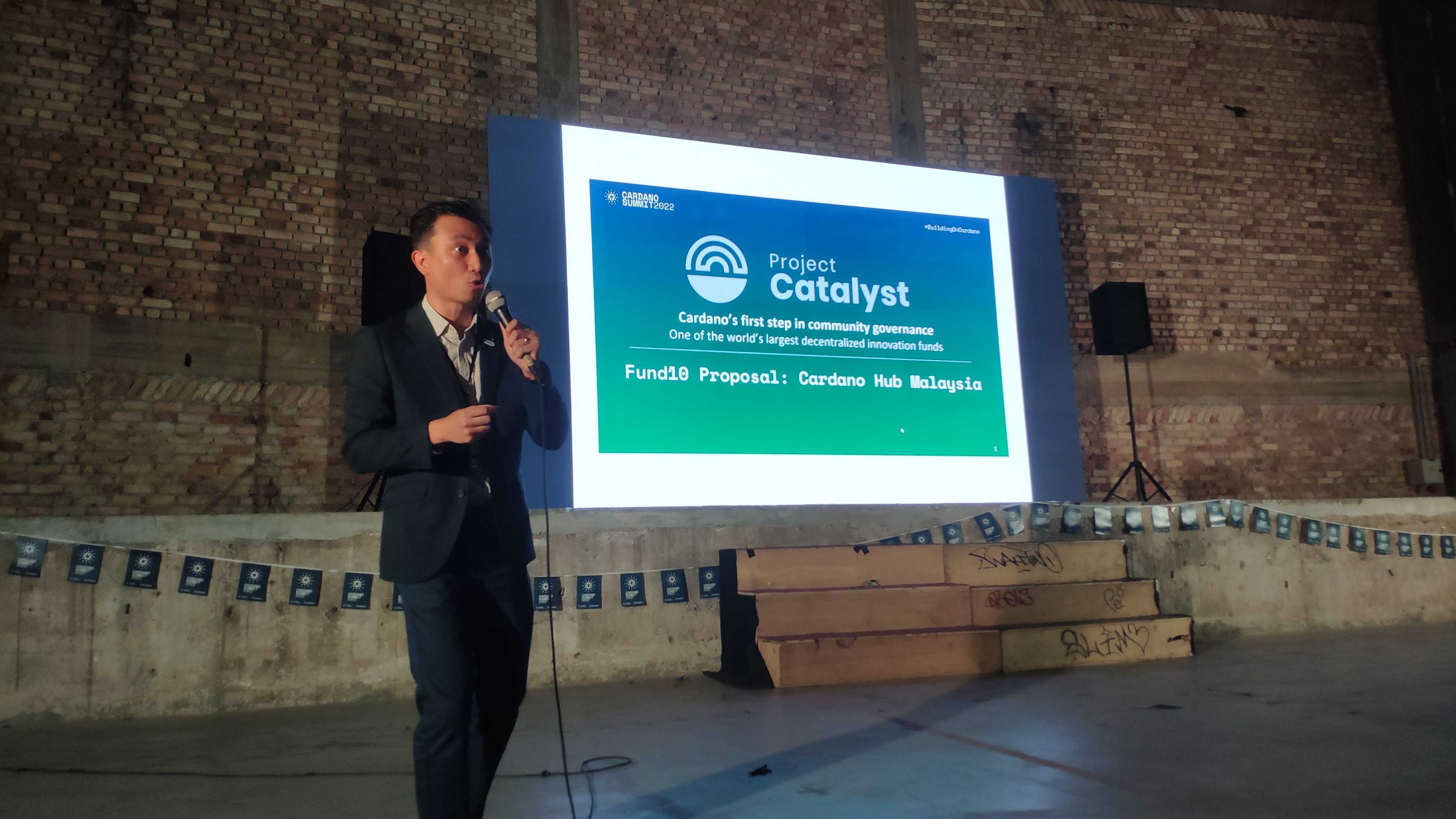 "Moving forward for the community, we intend to have more consistent engagement with our committee members. We also plan to host next year's summit." said Hairi. "Leading up to that however, we will have some activations happening every month, from networking, education and business connections with the Cardano blockchain."
Drop us a tweet @blockhead_co with your thoughts on Cardano's proposals.
Follow the Blockhead Malaysia telegram group for more Malaysia-focused commentary and intel.