Table of Contents
If we had 1 bitcoin for each time we saw "withdrawals frozen" this year, we'd be, well… still not as rich as we were last year thanks to the world's leading cryptocurrency tanking yet again.
As markets awaken to the news that Binance CEO Changpeng Zhao is pulling out of acquiring FTX and leaving Sam Bankman-Fried in the lurch, the industry is becoming unhinged yet again.
Read more: CZ Naughtily Pulls Out of FTX Deal, Leaves SBF Hanging
In a tweet earlier this week following the uncovering of Alameda's hefty FTT reliance, Zhao stated "We signed a non-binding LOI, intending to fully acquire FTX.com and help cover the liquidity crunch. We will be conducting a full DD in the coming days."
After having undergone said "DD", Binance has come to the conclusion that FTX just isn't for them.
"As a result of corporate due diligence, as well as the latest news reports regarding mishandled customer funds and alleged US agency investigations, we have decided that we will not pursue the potential acquisition of FTX.com," Binance announced in a Twitter thread.
SBF now faces a situation in which FTX needs emergency funding to cover a shortfall of up to US$8 billion from withdrawal requests.
Consequently, it appears that withdrawals have been suspsended on FTX's website. "FTX is currently unable to process withdrawals. We strongly advise against depositing," a red banner reads on the FTX site.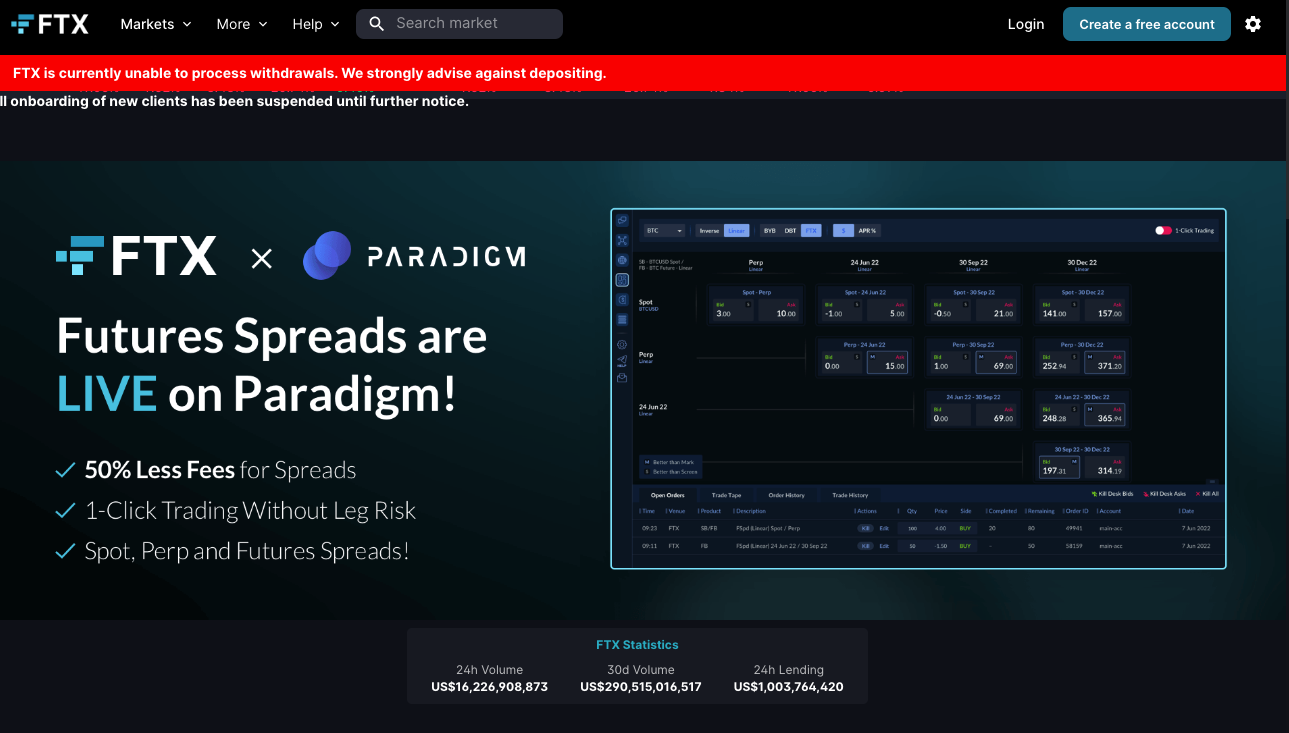 Market mayhem
The markets, which already hadn't taken the Alameda FFT revelations well, are predictably taking the latest chapter in the FTX saga even worse.
Bitcoin has plummeted to lows of US$15,891 – its lowest in two years, whilst ethereum fell as low as US$1,085. Solana, which SBF was an early backer of, fell as much as 46% on Wednesday to lows of US$12.62.
"Market factors such as providing SOL token liquidity as well as support for Solana ecosystem projects on FTX exchange has been an important driver for Solana's success," Bernstein's Gautam Chhugani explained. "This is an adverse event for the Solana ecosystem in the short run. Further, given FTX/Alameda's balance sheet situation, there may be near term pressure on its Solana holdings, as the situation resolves."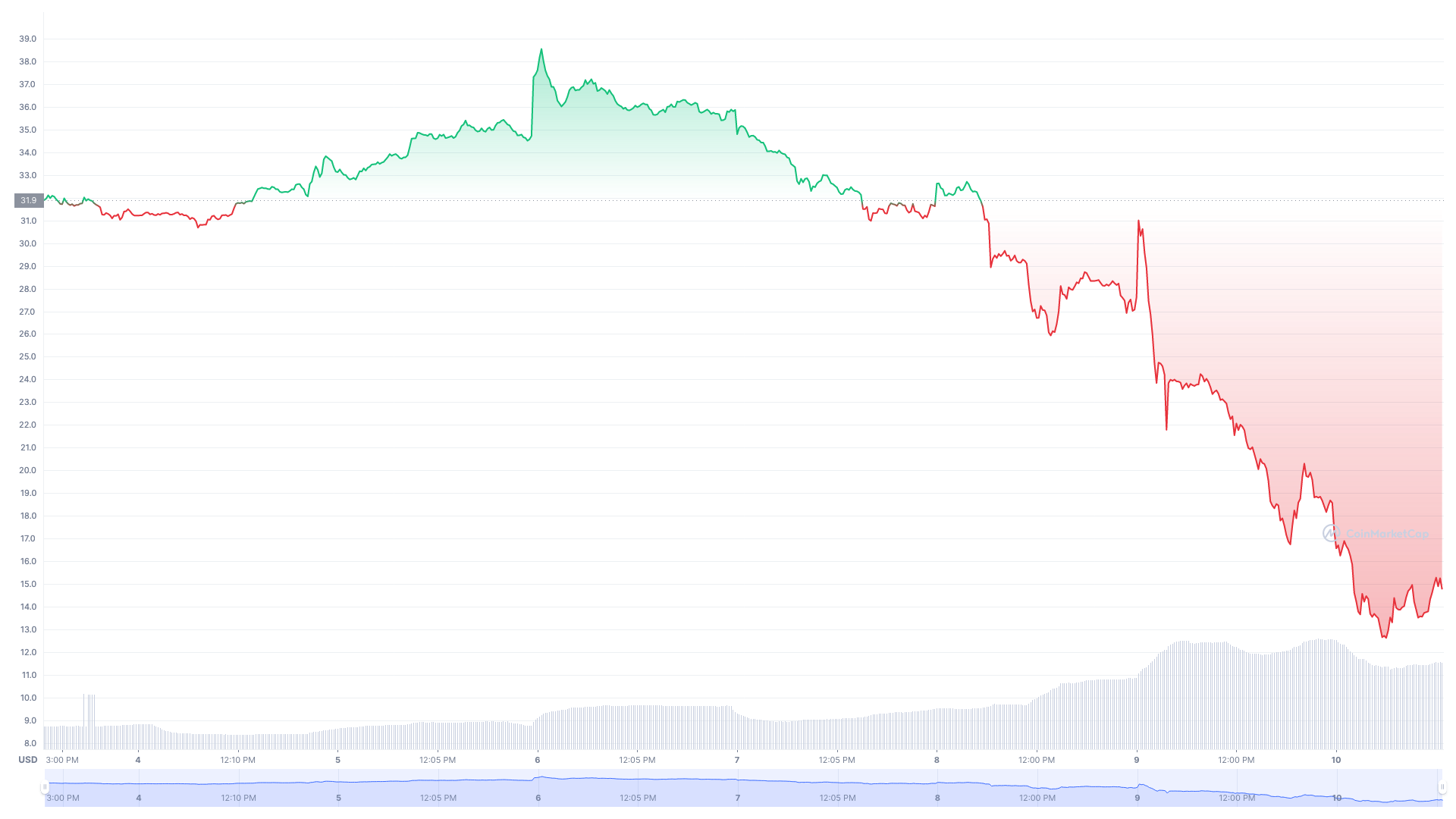 The stock market was also a bloodbath for companies with web3 exposure. Microstrategy (MSTR), which holds 130,000 BTC, fell 20% on Wednesday. Coinbase (COIN) dropped 9.5%, whilst Silvergate (SI) slipped 12%. Bitcoin miner Riot Blockchain (RIOT) tumbled 8% too.