Table of Contents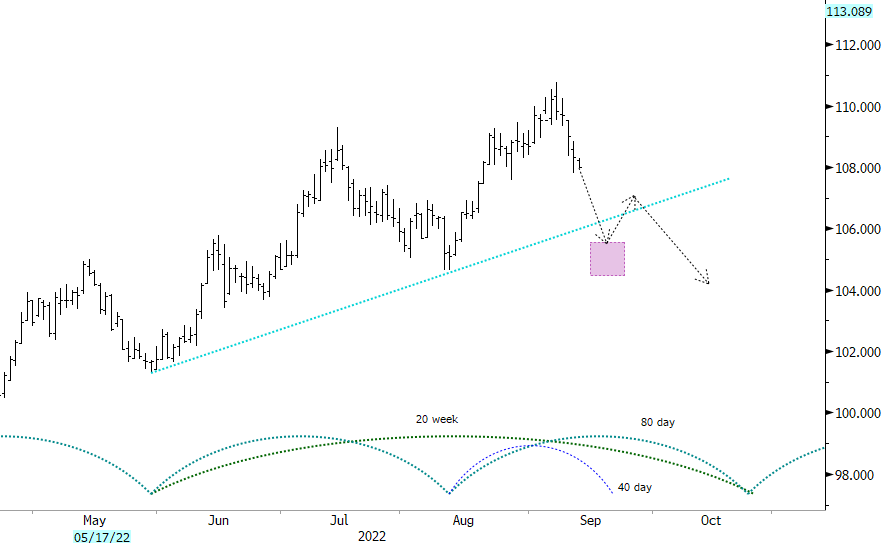 Here's the Dollar Index (DXY) daily. While DXY falls, crypto vs. USD rallies. This chart is a projection of the price trajectory. The 20-week cycle has very likely topped and is headed down.
This is the tailwind for the current decline and the next trough is not due until November. However, there should be a reaction rally in about 10 days' time as the 40-day cycle (smallest semicircle in blue) troughs (say 23 September, around 105).
The dollar should push, crypto should fall and then as the 40-day tops, it's hard down again as all cycles will be pointing down. This is a decent inverse roadmap for Bitcoin and Ethereum broadly speaking.