Bitcoin and other cryptocurrencies traded sideways throughout the week, with the world's largest cryptocurrency recovering from a low of US$17,593 to hover just above the US$21,000 point for now.
At the time of writing, Bitcoin (BTC) is trading at US$21,007 (+3.99%) while Ethereum (ETH) is trading at (+6.21%). Major altcoins such as Solana (SOL) and Avalanche (AVAX) have also been trading in green over the past 24 hours, while Polygon (MATIC) is up nearly 20% after it claimed to have achieved carbon neutrality.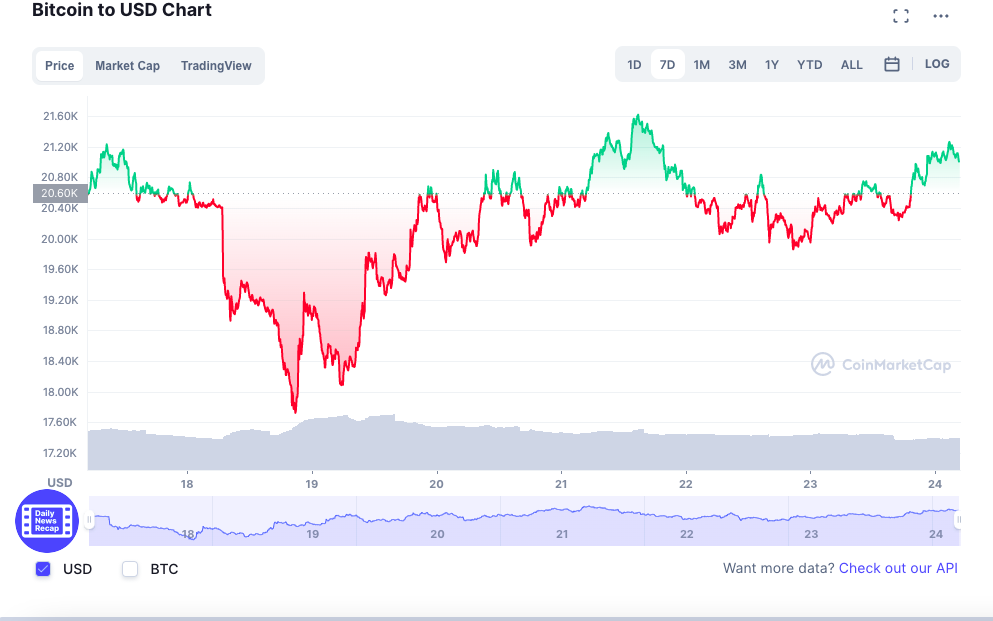 No shows & weirdos at NFT NYC
Despite current market conditions, NFT NYC kicked off with a bang, with more than 15,000 attendees registering for the conference, up from the 5,000 or so attendees who attended last year.
Read more: Admit It, NFTs Are Ugly and Expensive
However, as depicted by the thread below, the conference seems to have attracted a fair share of weirdos, while several stages and side events have turned out to be flops.
Major protocol changes amid contagion fears
Three major protocols have put through large changes – decided via off-chain processes – in recent days.
Read more: DeFi is a Rich Nerd's Pipe Dream
MakerDAO cut off it's DAI link to Aave in an attempt to isolate itself from Celsius-related losses. The Bancor protocol disabled impermanent loss protection, while Solend – a DeFi protocol built on Solana -suddenly forgot that it was supposed to be "decentralised" and actually considered seizing a whale's funds with the intention of liquidating them in OTC transactions, with nearly all the DAO "votes" to pass the proposal coming from a single wallet.
Crypto exchange FTX came to the rescue of BlockFi, providing it with a US$250 million revolving credit facility, as liquidity concerns continue to swirl around the industry's leading borrowing and lending platforms.
This is FTX's second bailout of a digital assets company in as many weeks, with the company becoming something like an emergency lender for the industry. Last week, crypto broker Voyager Digital (VOYG) also secured a revolving line of credit with the Bankman-Fried founded quant trading shop Alameda Research.
Read more: Crypto Contagion Spreads as Voyager Digital Reveals US$665M 3AC Exposure
Meanwhile, crypto lending platforms Babel Finance and Celsius have both paused withdrawals for more than a week, citing liquidity concerns.
Singapore regulators have vowed to be "brutal and unrelentingly hard" on bad crypto behaviour as local industry behemoths are facing their demise amid crypto winter.
In an interview with FT published on Thursday, the Monetary Authority of Singapore's (MAS) chief fintech officer Sopnendu Mohanty said a state-backed alternative to private cryptos can be expected within three years.
"We have been called out by many cryptocurrencies for not being friendly," he said on behalf of MAS. "My response has been: friendly for what? Friendly for a real economy or friendly for some unreal economy?"
"We have no tolerance for any market bad behaviour. If somebody has done a bad thing, we are brutal and unrelentingly hard."
However, the MAS has also recently granted in-principal approvals to three more crypto firms – Crypto.com, Genesis, and Sparrow Tech.
The Other Side (TOS) has been outed for insider trading, with at least two members within the team having admitted to fraudulent mishandling of the project's community treasury.
Following an internal audit triggered by a TOS community member who first noticed the suspicious transactions, team members @0xAjt55 and @milx#9779 were found to have rigged the system to receive over 50 ETH worth of NFTs themselves.
Update: @0xAjt55, who has been doxxed as Alvin John Tan, has abruptly deleted his twitter account.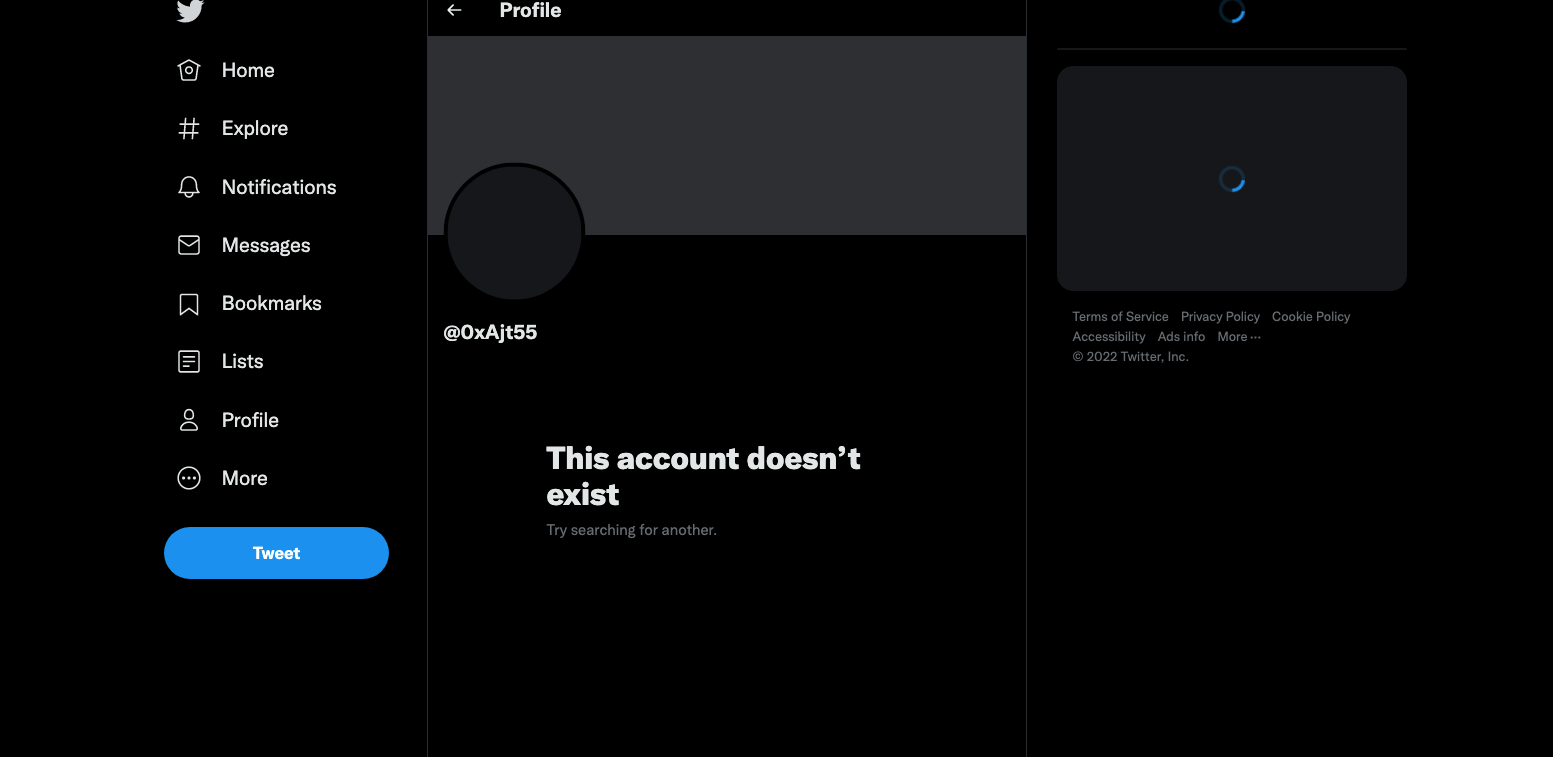 Trading Volume
According to data from CoinMarketCap, the global crypto market cap stands at US$939.44 billion, a 4.68% increase since yesterday. The total crypto market volume over the last 24 hours is US$61.93 billion, a 6.73% decrease.
Fear & Greed Index
Risk appetites are sapped – the Crypto Fear and Greed Index currently stands at 11, indicating extreme fear. The index uses 5-6 measurements to assess the current sentiment of the market and then rates that level of emotion on a scale of 1-100 – 1 is extreme fear and 100 is extreme greed.
The index has stayed at this level for numerous weeks now, and it seems like it will remain at this level for some time to come.