Bitcoin and other cryptocurrencies extended their losses over the weekend, with the world's largest cryptocurrency briefly falling below US$30,000 before paring losses.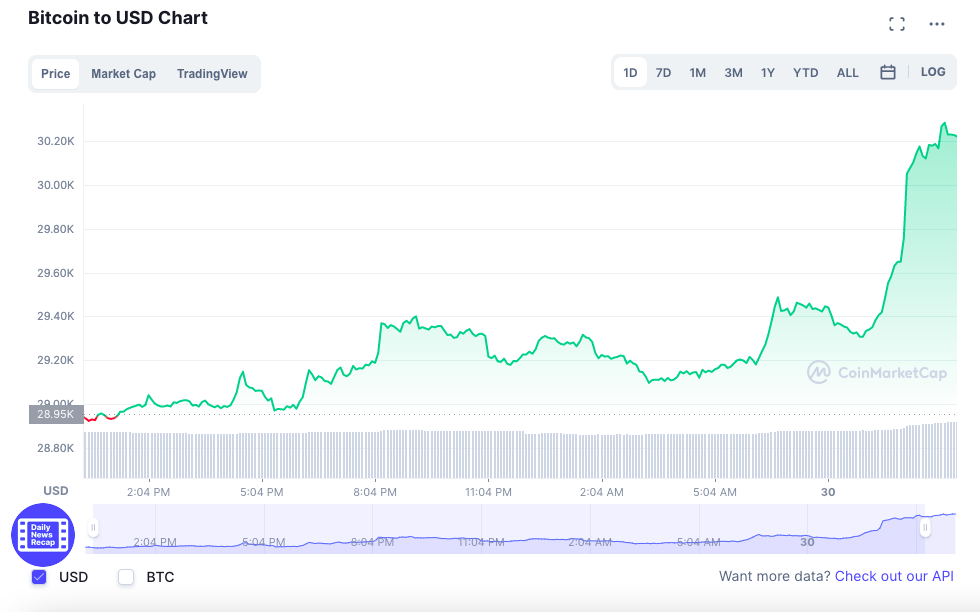 At the time of writing, Bitcoin (BTC) is trading at US$30,321.43 (+4.72%) while Ethereum (ETH) is trading at US$1,878.27(+5.98%). Major altcoins such as Solana (SOL) and Avalanche (AVAX) have also been trading in green over the past 24 hours.
Sustained movement above US$30,000 for BTC might signal a move away from bearish sentiments but for now, the weekend's gains are likely a result of dip-buying action.
Dobby is not free, and even costs US$5,000
Goblin Town is the most recent Grotesque Dont-Know-What Creature NFT to be in trend.
Read more: It's Officially Degen Season as Goblintown NFTs Reach 2 ETH
These demented little elves currently have a floor price of 2.819 ETH (approximately US$5,291 at press time), despite having "No roadmap. No Discord. No Utility".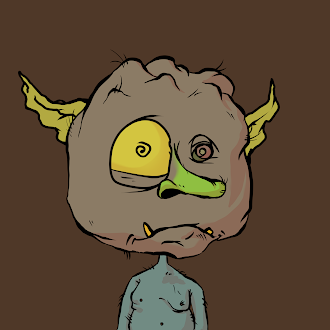 The project is known for its followers of "serious investors" who seemed to have invented a new language, and have been very vocal on Twitter to say the least.
Goblin Town's sales volume has already hit US$18 million this week, briefly surpassing BAYC as the top NFT collection on OpenSea over the weekend.
Vitalik blasts DeFi
Ethereum founder Vitalik Buterin has voiced his concern for DeFi protocols, citing the recent Terra implosion as an example of why DeFi models require more supervision.
"The greater level of scrutiny on DeFi financial mechanisms, especially those that try very hard to optimize for 'capital efficiency', is highly welcome", said Buterin in a blog post published on Thursday.
"The greater acknowledgement that present performance is no guarantee of future returns (or eve future lack-of-total-collapse) is even more welcome", he added.
Buterin concluded by stating that it is not acceptable for the crypto space to adopt an "it's okay to achieve safety by relying on endless growth" attitude, particularly because the "fiat world is not attempting to offer anyone returns that go up much faster than the regular economy".
Terra restarts but tanks again
Terra 2.0 was launched on Saturday, with the Terraform Labs team taking to Twitter to announced the production of the blockchain's first block of transactions.
However, the new LUNA token is down by almost 70% from its launch price of US$20.
CoinMarketCap has issued a warning on its website, stating that "due to the de-pegging of UST, LUNA is experiencing extreme volatility. Please proceed with caution. The Terra blockchain was also halted".
It is worth noting that the new Terra blockchain is not a fork from the original Terra blockchain (now known as Terra Classic), which means that developers that have built dApps on Terra Classic will have to relaunch on the new blockchain.
Trading Volume
According to data from CoinMarketCap, the global crypto market cap currently stands at US$1.26 trillion, a 5.10% increase over the last day. The total crypto market volume over the last 24 hours is US$55.62 billion, up 9.05%.
Fear & Greed Index
Risk appetites remain sapped – the Crypto Fear and Greed Index currently stands at 10, indicating extreme fear. The index uses 5-6 measurements to assess the current sentiment of the market and then rates that level of emotion on a scale of 1-100 – 1 is extreme fear and 100 is extreme greed.