Stepping into 2022, NFTs are still hot in crypto-less China. While state media and officials have made warnings against risks and scams related to them, the country's tech giants are eager to test the waters and launch their own NFT projects.
In May 2021, a Hangzhou-based tech company Bigverse launched NFTCN (NFT China), the country's current biggest NFTs marketplaces. It is also the only NFT marketplace in China that is truly decentralised and based on Ethereum.
Although the transaction volume is still small compared to major marketplaces oriented from the west like OpenSea, NFTCN has attracted more than 800,000 registered users, 80,000 artists and 400,000 NFT digital work in less than a year. In August 2021, NFTCN has recorded a transaction volume of USD 3.416 million.
More recently, tech giants including Alibaba, Tencent, JD.com and Bilibili have hopped onto the bandwagon, but the path they are taking is more conventional and cautious to avoid suspicion from regulators.
China-style NFTs
Even though Beijing has not explicitly banned NFTs amid the boom, state media outlets have issued warnings last year towards the highly speculative nature of NFTs. State officials questioned that NFTs could "easily become money-laundering tools", suggesting that there may be a need to regulate these sectors in the same manner it polices crypto assets.
So far, China's current definition of NFTs focus on their blockchain-based features and associated ownership amid the country's crypto ban. In order not to be associated with "money-laundering" or cryptocurrencies, tech giants like Alibaba and Tencent simply define them as "digital collectibles", and they can only be purchased in renminbi.
To prevent market speculation, state laws mandate that collectors cannot resell the digital collectibles – a stark contrast to collectors in the rest of the world, who are able to trade NFTs with just a few clicks on major platforms like OpenSea and Raible. This means that collectors in China can only focus on the collectible value of NFTs instead of their trading value.
The tech giants also unanimously launched their NFT platforms based on their own consortium blockchains, which are not entirely decentralised.
Treading carefully
Venture capital firm Sino Global Capital said in a report dated August 2021 that the tech giants' NFT products are mainly based on popular IP assets like music, art and others, and they aim to "encourage and promote the intellectual property protection of digital creation".
E-commerce giant Alibaba was one of the first to tap on the popularity of NFTs, selling out 8,000 editions of two artworks based on ancient art from the Dunhuang Caves, on its NFT platform Antchain Fanspoints in Alipay in June 2021. The next day, it sold another batch of 8,000 editions of two artworks from Scissor Seven, a Chinese animation series. Its financial subsidiary Ant also launched another NFT product to coincide with the Euro 2020 football championship, while its online shipping platform Taobao also sold NFTs during its annual shopping festival.
In August 2021, it set up a new government-backed online market for digital assets based on blockchain technology. Its Blockchain Digital Copyright and Asset Trade service allows writers, musicians, game developers and artists to sell the rights of their content via blockchain.
Tencent, China's leading gaming and social media company, launched NFT trading platform Huanhe in June 2021 and sold 300 NFTs of audio clips from the talk show Shisanyao. The company's streaming platform QQ Music was the first music platform in China to issue music NFTs. "In the future, this technology can be widely used in artists' digital albums and limited-edition merchandise", Tencent said in a statement.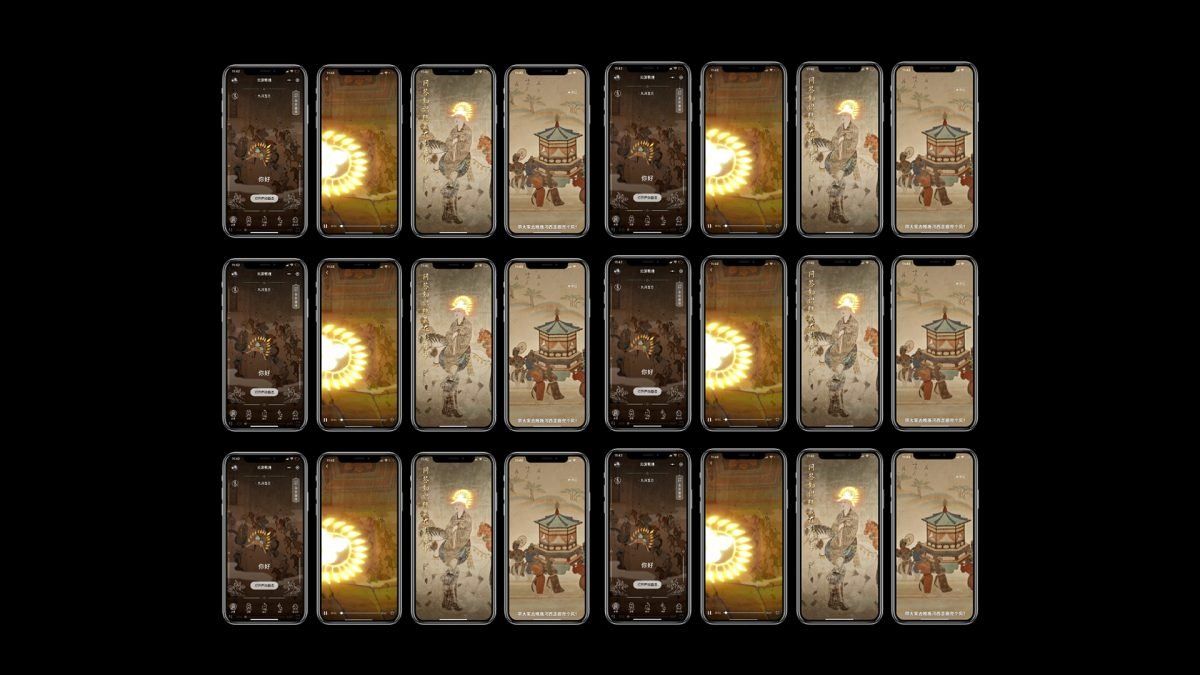 Ant and Tencent described their NFT products as "digital collectibles" after state media's warning of a potential bubble in NFTs. In November, Alibaba's NFT platform Antchain Fanspoints required its users to only transfer their collectibles 180 days after gaining the ownership as an effort to eliminate speculation.
JD.com launched its first NFTs based on its blockchain ledger in November 2021, but later downplayed the term as "digital collectibles" when it launched its own digital work trading platform Lingxi in December.
Alibaba, Tencent, and JD.com have also jointly pledged to avoid involving cryptocurrencies and preventing any associated speculation and money laundering.
Earlier this year, viral video platform Bilibili became the latest tech giant to join the NFT boom, releasing 2,233 profile pictures of a cartoon pigeon as "digital collectibles" via an online lucky draw.
Bilibili emphasised that the company does not encourage "any form of hype on digital art avatars". As such, these pictures can not be resold, but the winners can sell physical products based on their pigeon image, or create digital work only for non-commercial purposes. Bilibili will also launch a feature soon to let NFT holders transfer their digital assets for free.
Catching up with the West
It is hard to assess China's next move on NFTs, but it is clear the government currently holds a more lenient attitude towards NFTs compared to cryptocurrencies.
For example, China's official state press agency issued its own NFTs with 10,000 copies of 11 photos taken by journalists in 2021, which is widely seen as a sign of the state's approval of blockchain technology in this sphere.
While observers believe that China would not let itself fall behind the West, they think China is embracing NFTs with a more protective and sustainable approach to minimise financial risks, even if it means slower development for now.
This echoes China's series of crackdowns on speculators in commodities and housing, with the aim to stabilise the market order after major incidents like the Evergrande crisis and a power supply shortage.
"If it has to be long lasting, we cannot just cheat the retail investors and run away, leaving the whole [NFTs] landscape destroyed", Yong Lau, an experienced investor who follows NFTs and crypto, told a Chinese state-owned news media, saying that the NFT market is now dominated by speculators and traders, rather than people who care about the true value of NFTs.
With the upcoming draft regulations on NFTs, investors are optimistic about the development of the NFT market with clearer guidelines.
"It's only a matter of time that the issuance and sale of these assets and secondary transactions will be carried out in a regulated manner under related policies", Sky9 Capital's Niu told Nikkei Asia. "It won't take Chinese players that long to catch up with the West."