Table of Contents
Bitcoin has reached its yearly high, crypto is pumping, the SEC is backing down, and we might finally be looking at crypto winter in the rearview mirror. But why isn't the world's biggest crypto exchange, Binance, basking in the industry's glory?
Binance Exodus
Whilst cutbacks are expected during a bear market, Binance's growing exodus is still rather concerning, especially considering the positions vacated. Here is a list of top executives who have left Binance in recent months:
Jonathan Farnell - Chief of Binance's UK arm and CEO of its payments subsidiary Bifinity
Stéphanie Cabossioras - General Manager of Binance France
Vladimir Smerkis - General Manager of the CIS region
Gleb Kostarev - Regional President for Eastern Europe, the CIS, Turkey, Australia, and New Zealand
Leon Foong - Head of Asia Pacific
Patrick Hillman - Chief Strategy Officer
Han Ng - General Counsel
Brian Shroder - Binance.US CEO
Mayur Kamat - Binance's global head of product
Most of these executives cited "personal reasons" and a "well-deserved break" for leaving the exchange. With regulators breathing down Binance's neck, now seems an inconvenient time to take a personal break.
User Withdrawals, Binance Withdrawals
Overnight, Binance users had a brief panic as the exchange halted withdrawals. "We are experiencing a technical issue with crypto withdrawals," the team tweeted. "As a result, they are temporarily unavailable whilst our team works on the fix."
Binance reassured users that, "Fiat withdrawals are available and working. All funds are SAFU."
In memory of ftx pic.twitter.com/HvrKKNwt33

— vxH0rny🇺🇦🇮🇱🇵🇸🏳️‍⚧️ (@veH0rny) October 25, 2023
Users were quick to draw FTX parallels, haunted by what unfolded after the exchange halted withdrawals last year. Eventually, withdrawals were swiftly restored on the platform, with a unified sigh of relief from the community.
The withdrawal scare comes as Binance itself is withdrawing from an increasing list of countries including:
Binance cited regulatory pressures for exiting each market. However, it's not like these regulations apply solely to Binance. Other exchanges, albeit reluctantly, are discovering ways to comply with regulators. Why is Binance going to such extreme measures to irreversibly exit such lucrative markets?
Binance is even withdrawing from its own stablecoin, BUSD. Now down 90% from its all-time high, its market capitalization has shrivelled from $23.49 billion in November 2022 to $2 billion.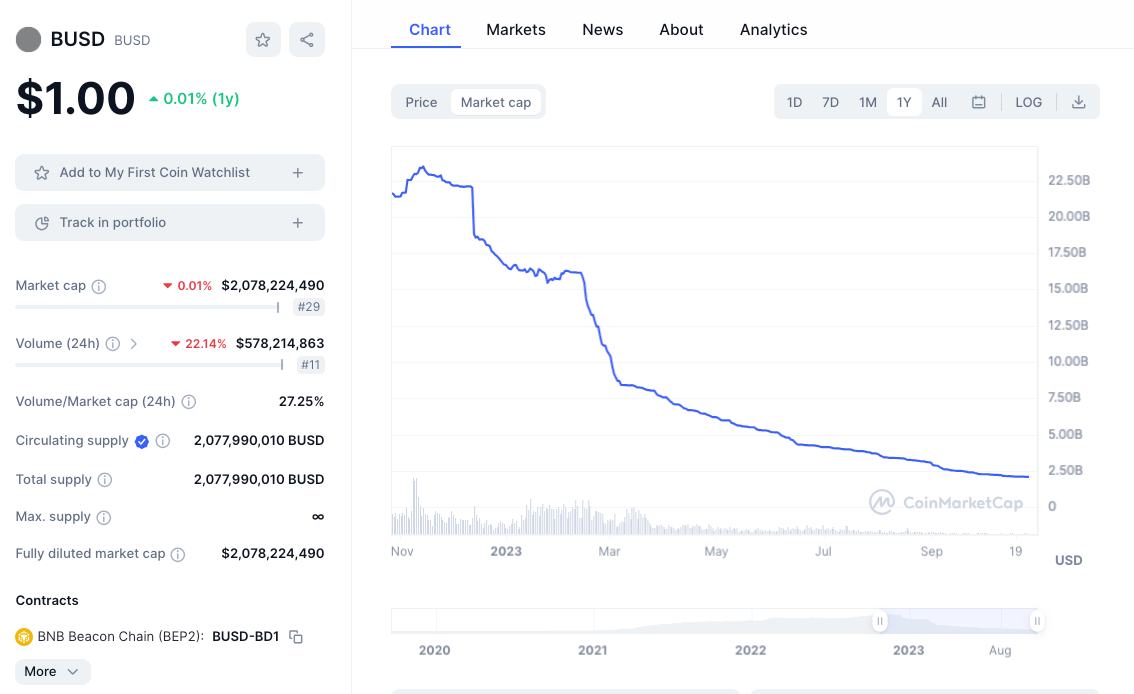 The decline follows the SEC's action against BUSD issuer Paxos. Conceding to the SEC, Binance is phasing out support for BUSD whilst Paxos has ceased creating new BUSD.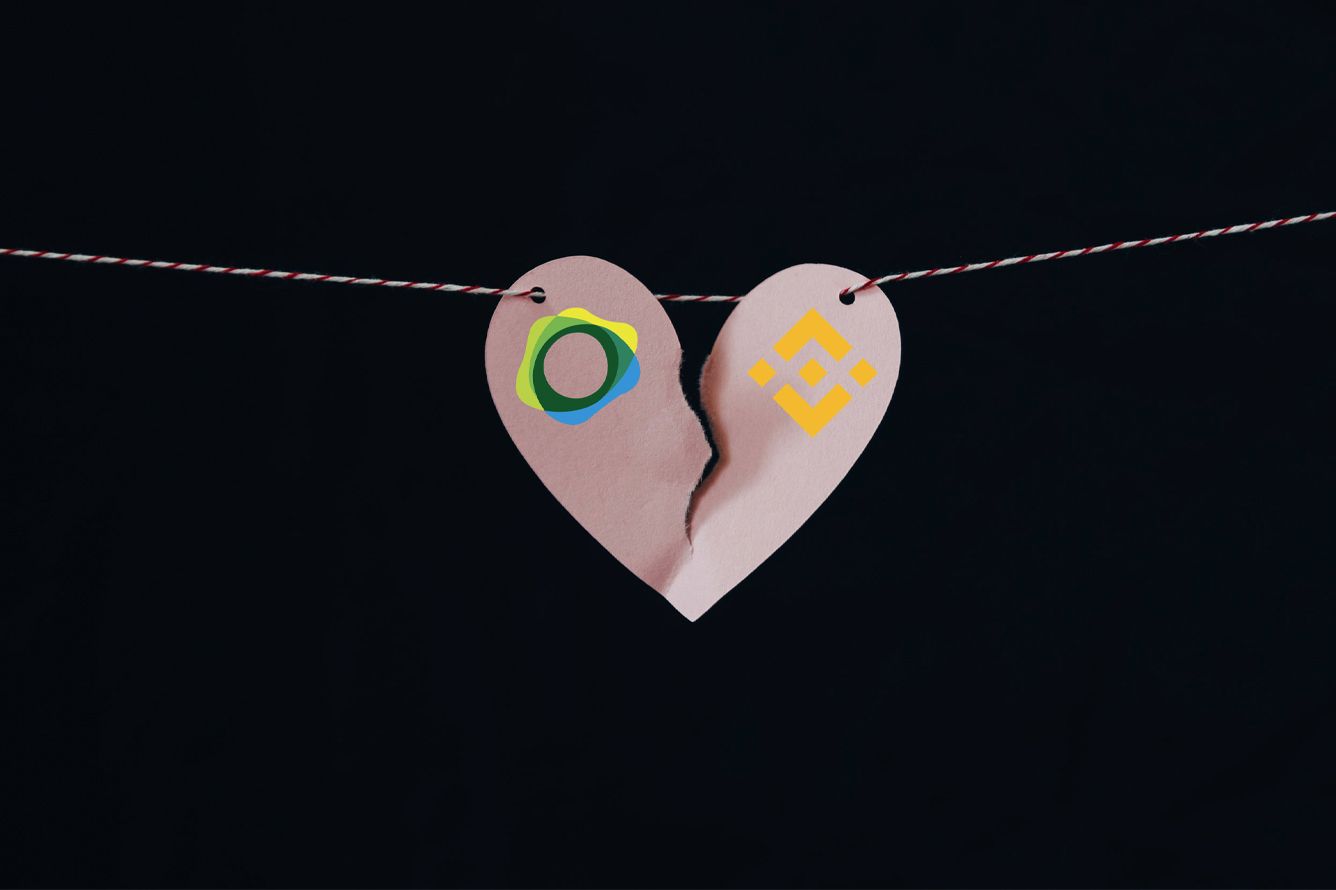 Binancing in Plain Sight
We all know how Binance used Binance.US as a "separate entity" to operate in the US to circumvent certain regulatory requirements. Now, Binance is making significant investments to seemingly insert themselves into various other markets.
According to Blockworks, Binance is allegedly behind the establishment of a new crypto exchange called HKVAEX in Hong Kong. HKVAEX operates as an independent entity and has no official tie to Binance. However, sources indicate there could be a collaboration and liquidity sourcing from Binance. Their logos look conveniently similar too. Even Binance shared the news.
Even more interestingly, HKVAEX is gearing up to apply for a virtual asset license in Hong Kong - a market in which Binance services are currently unavailable.
Meanwhile, decentralized social network CyberConnect saw a 30%+ surge in its token value following an investment announcement by Binance Labs.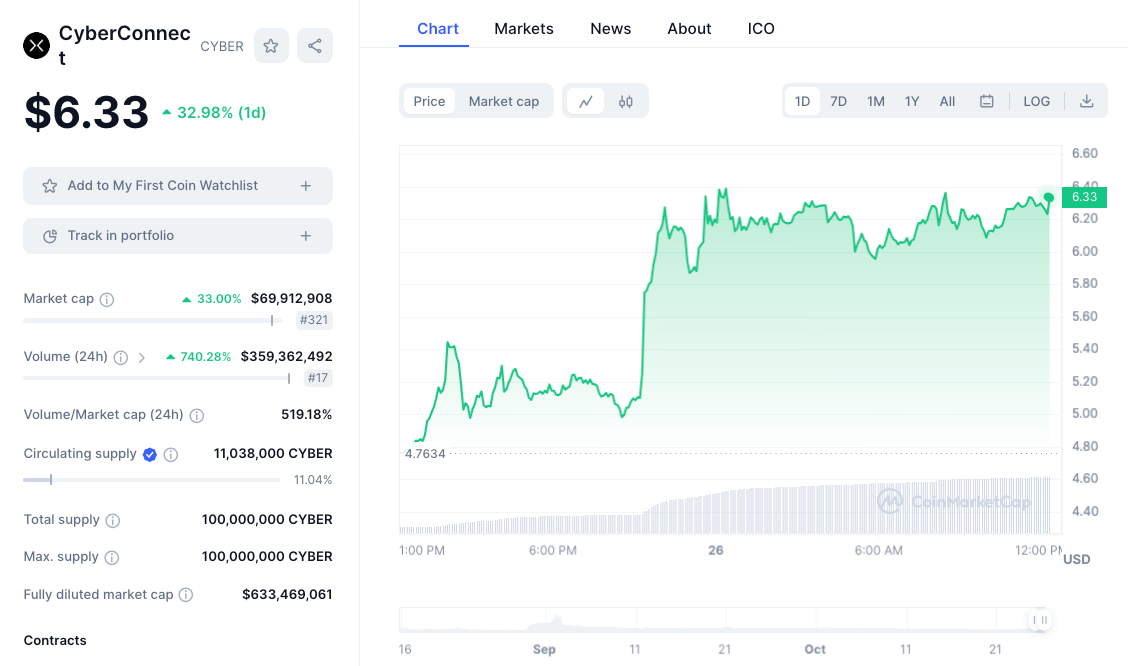 "We see SocialFi's potential in propelling Web3 into the mainstream," Binance Labs said in their announcement.
It's difficult to fully comprehend Binance's current position. Releasing key executives whilst withdrawing from potentially lucrative markets is hardly a good sign. Operating under the guise of different exchanges to hide the Binance name is also troubling. Its investment arm is at least making encouraging moves but what exactly Binance's long-term plan is, we're yet to see.
Elsewhere:
Nocturne Raises $6M to Bring Private Accounts to Ethereum: Blockchain startup Nocturne has successfully secured $6 million in a seed funding round co-led by Bain Capital Crypto and Polychain Capital, with participation from Ethereum co-founder Vitalik Buterin. The company is dedicated to enhancing privacy on the Ethereum blockchain through the introduction of private accounts, enabling users to conduct confidential transactions and manage their digital assets securely. Nocturne's ability to attract substantial investment highlights the industry's increasing interest in privacy-focused blockchain solutions and signifies a promising step towards a more secure and confidential future for blockchain technology.
Mastercard and MoonPay Partner to Harness Web3 Tech: Cryptocurrency payment gateway MoonPay and Mastercard are partnering to integrate web3 technologies, aimed at enhancing experiential marketing and consumer engagement through Mastercard's products and blockchain networks. This partnership, by bridging traditional finance and crypto/web3 technologies, could accelerate mainstream adoption as it showcases blockchain's potential to redefine customer loyalty and engagement, while ensuring trust and transparency in consumer-business interactions.
Triple-A Secures $10M Funding to Spearhead Regulated Crypto Payments: Singapore digital currency payments firm Triple-A has raised $10 million in a Series A funding round led by Peak XV Partners and Shorooq Partners, aiming to become a highly regulated digital currency payments institution. "We believe that stablecoins and other digital currencies are transforming cross-border transactions, with instant, 24/7 transfers. Triple-A is building a full suite of products for businesses to receive, manage and transfer funds globally." said Eric Barbier, founder and CEO of Triple-A, said in a statement.