Table of Contents
Cryptocurrency: the digital age's double-edged sword. One side promises financial freedom, decentralization, and a new world order. The other? Well, if recent headlines are to be believed, it's the shadowy financier of global conflicts. But let's not get ahead of ourselves.
The recent surge in violence between Israel and Hamas has brought to light some uncomfortable questions about the role of cryptocurrency. Reports suggest that Hamas has been receiving crypto donations, fueling speculations that digital assets are the new war chest for such groups. But how much of this is fact, and how much is mere sensationalism?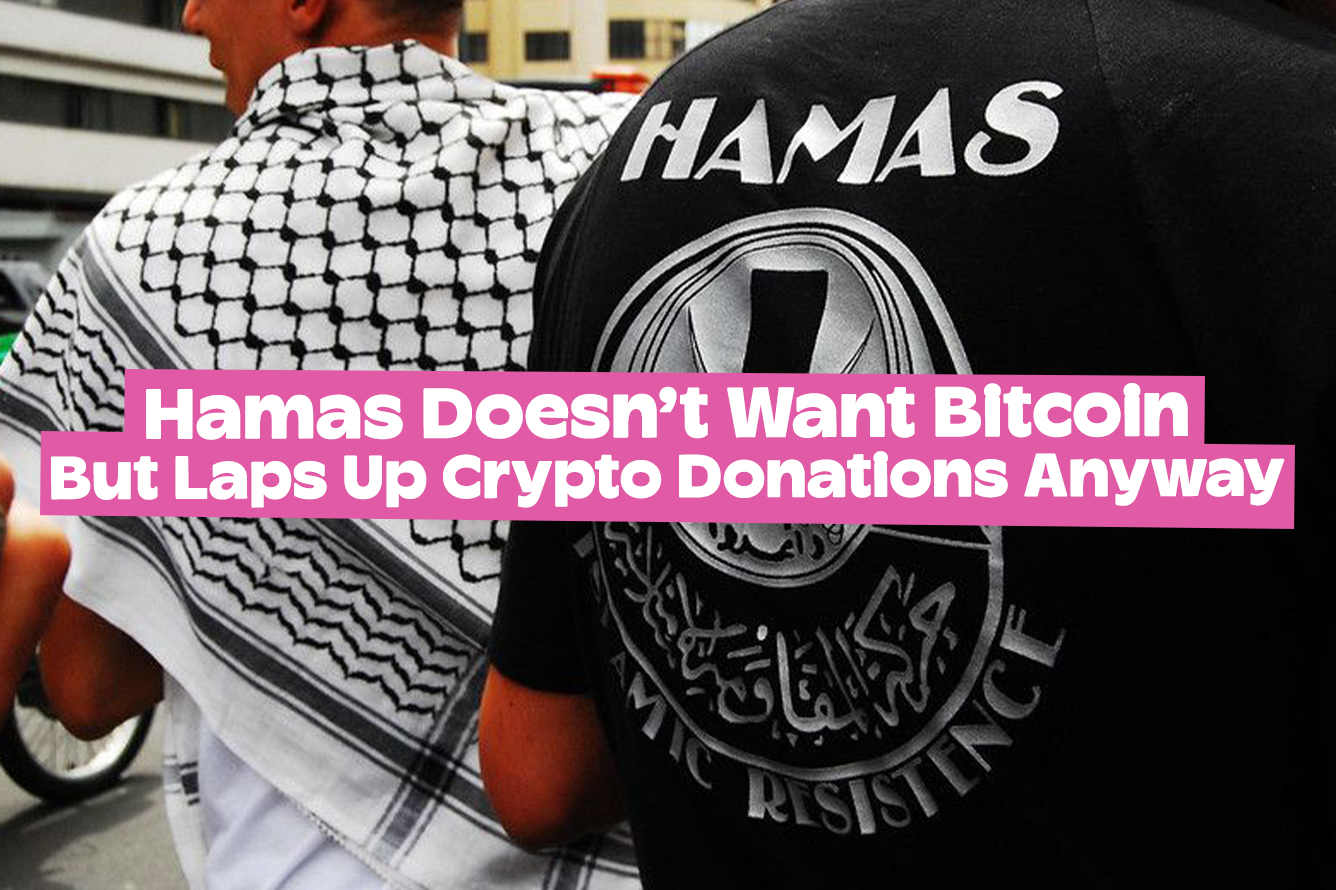 Chainalysis, a name that's become synonymous with crypto forensics, suggests we might be blowing things out of proportion. They argue that while there's evidence of some terrorist groups dabbling in crypto, the scale is nowhere near what's often portrayed. Traditional financing methods, from cold hard cash to intricate banking maneuvers, still reign supreme in the shady world of illicit funding.
But let's say, for argument's sake, that Hamas did receive some crypto donations. The decentralized nature of cryptocurrencies does offer a level of anonymity and freedom from traditional banking scrutiny. But, and it's a big but, the blockchain's transparency also means that with the right tools and expertise (hello again, Chainalysis), these transactions can be traced. So, while crypto might offer a temporary veil, it's by no means an invisibility cloak.
Israeli authorities have seized "tens of millions of dollars" in crypto from Hamas-linked addresses in recent years, Reuters reported, citing blockchain researchers TRM Labs. Furthermore, the recent actions by Binance, one of the world's largest crypto exchanges, show that the industry isn't turning a blind eye. Over 100 accounts were shut down in the aftermath of the Hamas attacks on Israel. A proactive step? Perhaps. But it also underscores the industry's commitment to curbing illicit activities.
Drawing parallels, the ongoing Russia-Ukraine war and other global hotspots have also been scrutinized for potential crypto connections. But as with the Israel-Hamas situation, it's crucial to differentiate between the tool (cryptocurrency) and its user. A knife can be used to prepare a meal or cause harm; its use is determined by the wielder's intent, not the tool itself.
The Israel-Hamas conflict and the alleged crypto connection is a stark reminder that in our digital age, every innovation will be tested, for better or worse. But before we cast stones at crypto, let's remember that it's not the currency that's at fault, but how it's used. And maybe, just maybe, it's time to look beyond the headlines and see the bigger picture.
Elsewhere,