Table of Contents
Following six months of arduous planning, the community-run ETHKL 2023 kicked off a well-executed Ethereum conference, bringing together over 45 tech frontier speakers of crypto development to a crowd of over 550 participants at the prestigious Sunway University.
In his opening keynote, organiser Harith Kamarul of ETHKL, said that the "Ethereum ethos is special" and synonymous towards bringing a community of knowledge sharing, where "the best innovation from the smartest and kindest minds come to one place," which they aim to replicate into Malaysia.
Etherscan CEO Matthew Tan inspired the crowd, saying that decentralized building meant an open playing field, and that Malaysians were in a ripe position to "build globally competitive crypto products" whilst maintaining "a Malaysian identity of warmth and diversity."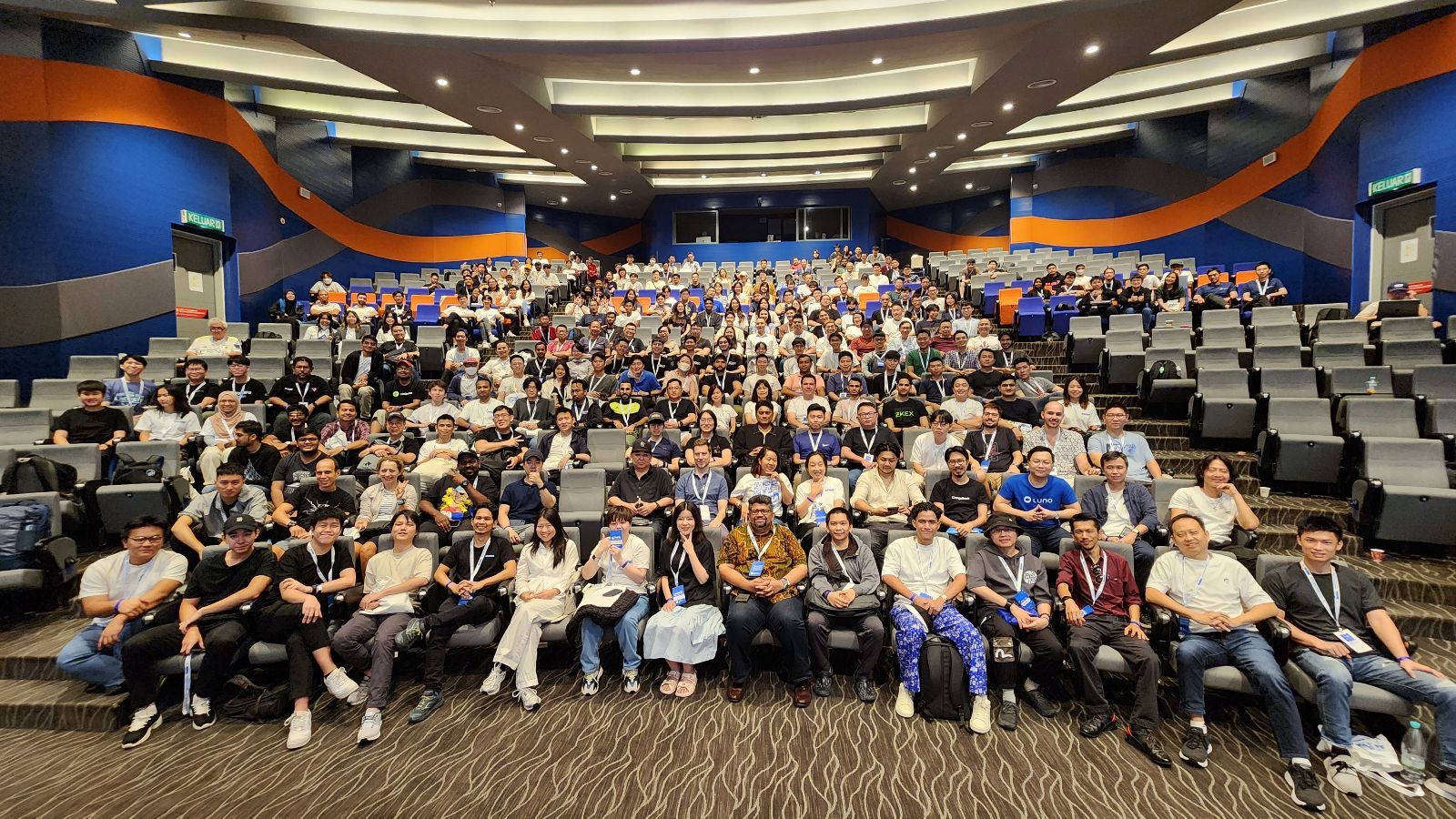 The two-day conference set out two tracks, one focusing on frontier EVM & zero-knowledge (zK) innovations and development. The other, featured more holistic topics, from macro industry trends to dev operator stories like "Life as a MEV searcher."
The event also included a hackathon, where 160 hackers competed to take their claim to a US$28,500 prize pool.
The conference began with panels that focused on product refinement topics for developers, followed by topics that dived straight into technical details of account abstraction, zK and real-world assets (RWAs).
Heading the biggest turn out of the event was the panel on liquid staking derivatives, frontlined by Lido, Pendle and Mantle.
Speaking to the future, Lido Finance's institutional growth lead, Shan Shan Shui, said that the company is "looking to replicate the use of stETH across a broader financial ecosystem like how users can potentially use it as collateral on centralised exchanges for trading firms for hedge funds as a trading asset."
"If you're already holding on to long ETH positions, it makes sense for them to transition over to stETH," Shui added.
On the topic of potential new instruments in DeFi, TN Lee of Pendle Finance pointed out the lack of innovative ideas in the space, prosing the theses for DeFi looping with RWA's. "Why hasn't anyone collateralised gold tokens to mint Dollar stablecoins, and then use that for some other forms of yield generation?"
Lee further added that "implementing something as simple as liquidity CDP model and minting stablecoin for yield generation" does not require "breakthrough innovation."
Zoe Li, ecosystem and strategy lead at Mantle, erring on caution, said that regulatory headwinds "will impact the industry, affecting the next wave of the flowing liquidity" and that "proactive outreach to educate regulators" is needed.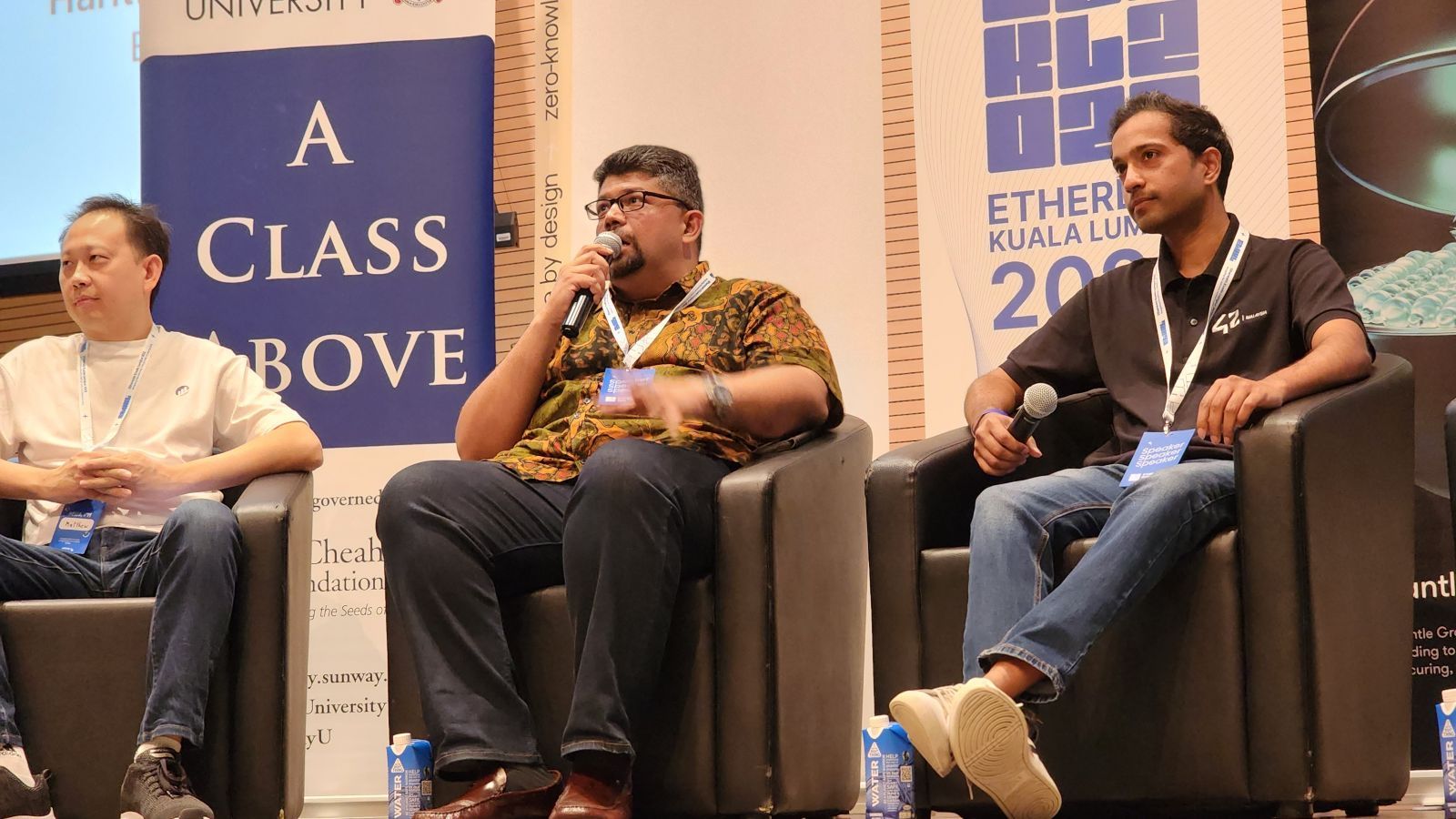 To end the conference, the panel concluded with shared experiences of building Web3 products in Malaysia. Thila Vijayan from Blockchain school 42KL noted that blockchain adoption is driven from products that solve problems, and that companies "don't care if its a blockchain solution or not."
The panel further added that Malaysia has advantageous workplace policies where diversified work systems are built in by default, allowing for more perspectives in product development.
"We need the support of global talent. The government is offering all types of incentives like tax breaks to support companies and builders," chimed Danesh Jothisprahasam, MDEC head of domestic digital investment.