Table of Contents
Has it seriously been a month since Blockhouse rocked our digital souls? Seems like just yesterday we were serving up vibes along with the freshest web3 wisdom at the hottest TOKEN2049 side event. If you were one of the 450 people who took time out of your busy schedule to join us, Blockhead would like to offer our sincerest thanks to each and every one of you.
Let's get something straight: Blockhouse didn't just happen. Nah. It exploded in a spectacle of crypto brilliance, lighting up the Etta Penthouse with a symphony of chatter, clinks, and most importantly - big brains dropping big knowledge bombs.
Going on live for our first panel on entrepreneurship - Founder Stories by @SGBuilders
No Penthouse party like the Blockhouse 🙌 @AirfoilStudio @alphalabscapital @HQ_xyz @thiswasetta pic.twitter.com/lpECONxyD0

— Blockhead (@blockhead_co) September 12, 2023
Featuring five edgy, alternative panels on that covered subjects like middleware in Web3, DeFi workflow, product management, scaling a crypto product and company in a bull market, and founders of projects sharing their strategies for the current market, Blockhouse filled the ever-elegant Etta Penthouse throughout the day. Every panel discussion was a masterclass, and every conversation echoed the energy and vision of Web3's finest.
Amid the animated discussions, attendees had their senses serenaded with the tantalizing aroma of Lucali's pizza. Just the right kind of fuel to ignite more groundbreaking conversations.
The stress was worth it 😂 Turning this into reality with @HQ_xyz @sgbuidl @blockhead_co with so much attendees at 11am, and lots more coming throughout the whole day till 5PM!

Amazing conversations with amazing people.

Fun fact: 40% of the room are founders! pic.twitter.com/JGbPJBw6BC

— Noel | HQ.xyz (@NarwhalTan) September 12, 2023
A huge shoutout to the real Web3 Avengers of the day: our partners SG Builders, Headquarters (HQ.xyz), Worldcoin, Alchemy, Coinbase, Tokenize Xchange and Dezy. Y'all are the dream team, turning Blockhouse into the epicentre of disruptive dialogues. Taking a Web3 symposium from concept to this massive scale within a span - that's nothing short of magic!
To everyone who graced us with your presence - whether you were sharing your insights on stage or passionately discussing the future of decentralized systems with your peers - thank you! You weren't just attendees; you were the vibe, the pulse, and the essence of Blockhouse.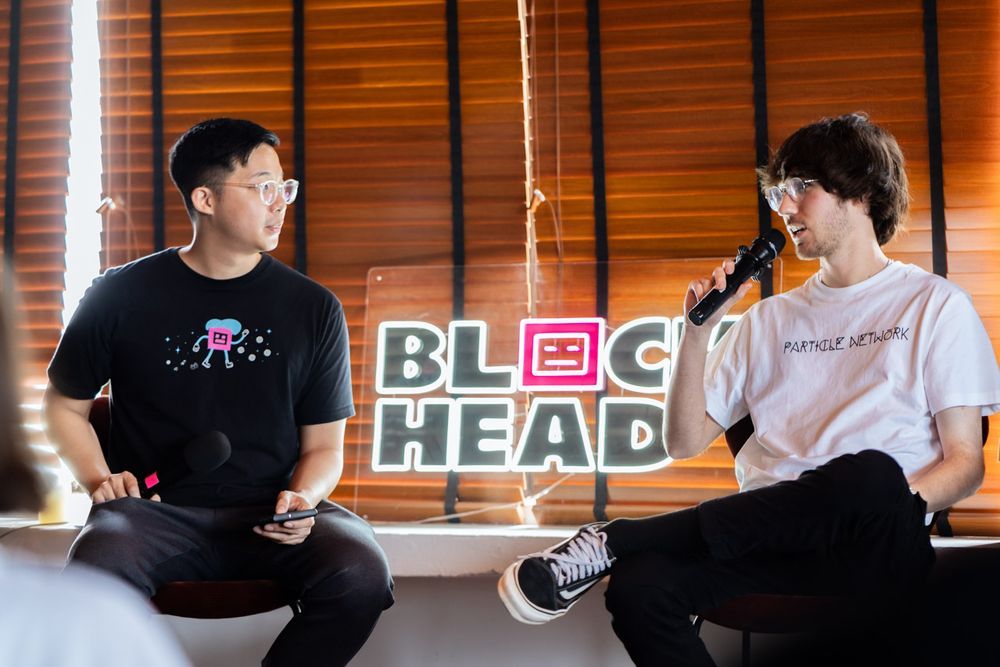 For those who missed it (or just want to relive the magic), dive into the Blockhouse photo galaxy here and witness the radiance.
Oh, and one more thing: if you aren't dancing to our daily beat, subscribe to our newsletter. And dive into our Telegram and Twitterverse feeds to keep those blockchain beats pumping. We'll see you at our next event! 🚀🍻🤑