Bitcoin reversed a four-week downtrend, but its sustainability is uncertain.
Since last Sunday, the market value of the cryptocurrency with the greatest market cap has increased by nearly 2%, to roughly $26,358.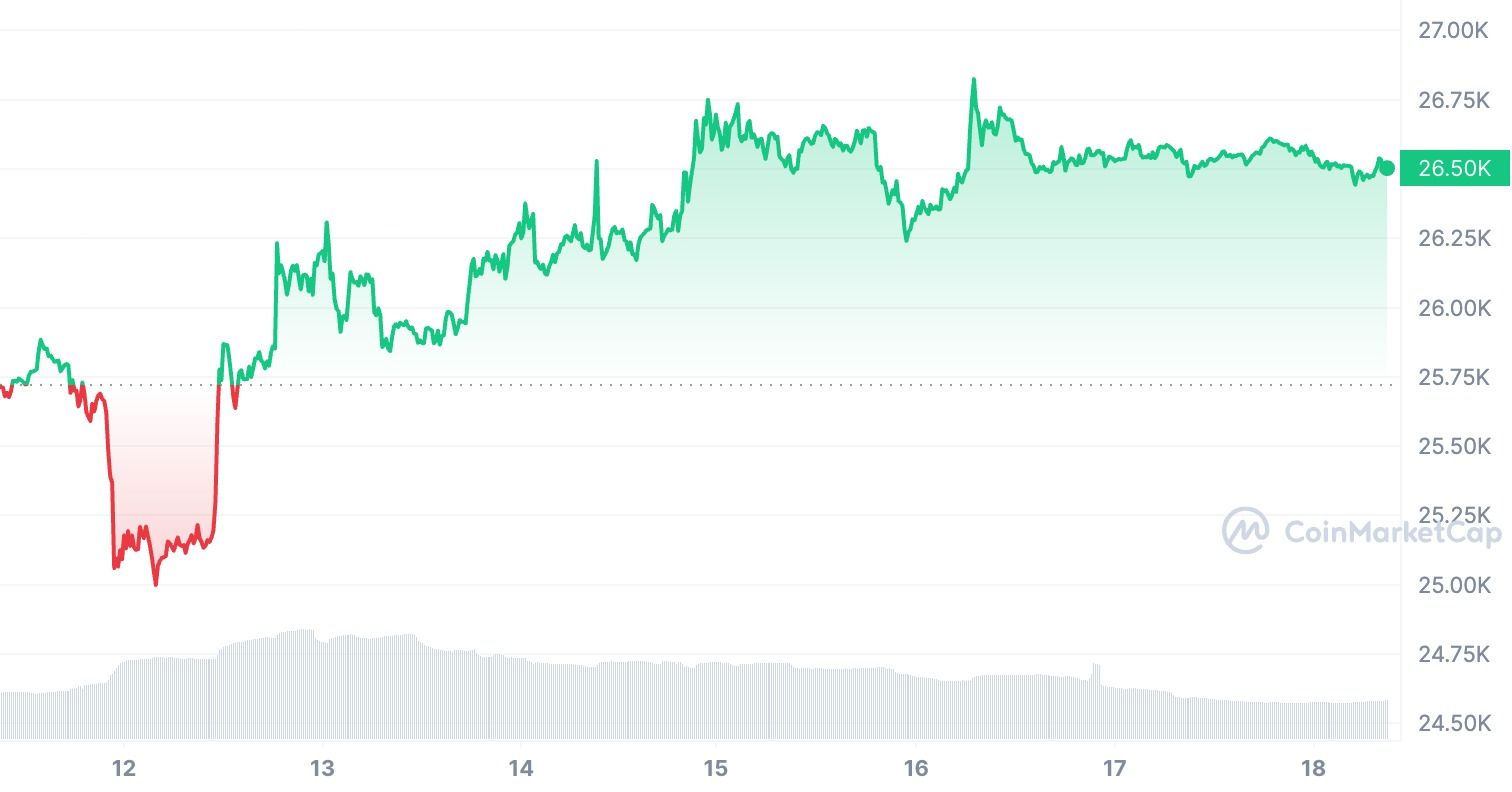 Bitcoin's weekly rise may be attributed to the fact that it is again moving in tandem with technology companies, with its price movements tracking those of the Nasdaq 100 Index last week.
However, Amazon and Nvidia dropped the tech-heavy index on Friday.
The future performance of equities is uncertain as investors prepare to analyse a plethora of economic data and the Federal Reserve's rate decision next week.
The next interest level for bitcoin is around US$28,800.
If Bitcoin were to drop below its June and September lows, many investors may abandon the cryptocurrency.
On the other hand, Ethereum's successful overhaul has sent developers scrambling for another fix.
Crypto's primary commercial thoroughfare might fall prey to its own success a year after one of the most talked-about software changes since the Y2K transition more than two decades ago.
Ethereum's Merge, an overhaul of the network to a more energy-efficient method of sorting blockchain transactions, went off without a hitch.
Tokens used to support the network operation might earn a return, which is one of the incentives provided to users. Growing interest in the "staking" function has increased the network's risk of overloading. The network's Ether tokens are "locked up" in digital wallets to facilitate the flow of transactions and reap the rewards of staking.
According to the data keeper Staking Rewards, around $41.5 billion worth of Ether has been staked so far. A study co-written by Ethereum development coordinator Tim Beiko predicts the figure will double by May and triple again by December 2024.
One of the few consistent methods to make money in cryptocurrency, staking is driving demand. Even now, the value of most tokens is less than half of what it was in late 2021. Staking now provides a dividend of roughly 4% to Ether owners.