Super-apps are in. In today's hectic lifestyle, using multiple apps is just not an option. An all-encompassing, all-singing, all-dancing app is clearly the solution. At least, that's what the corporates are telling us.
Everyone's favourite internet (anti)hero Elon Musk recently revealed that X (AKA not-Twitter-anymore) obtained a license to operate cryptocurrency wallet services across several US states, as he tries to turn the social media platform into a WeChat-does-everything-esque app.
Telegram made a similar move recently by implementing Bitcoin and USDT payments, whilst Coinbase wallet introduced encrypted decentralized messaging.
Grab is the latest to join the trend by venturing into the Web3 space. For readers outside Southeast Asia, Grab is already known for its multi-purpose capabilities. Need a taxi? Use Grab. Hungry? Use Grab. Need a delivery? Use Grab. Need groceries? Use Grab. Need to buy something through contactless or QR code? Use Grab. Need a debit card? Use Grab. Need travel insurance? Use Grab.
Now, users can create their own Web3 wallets within the Grab app, allowing them to earn blockchain-based rewards and make payments using NFTs.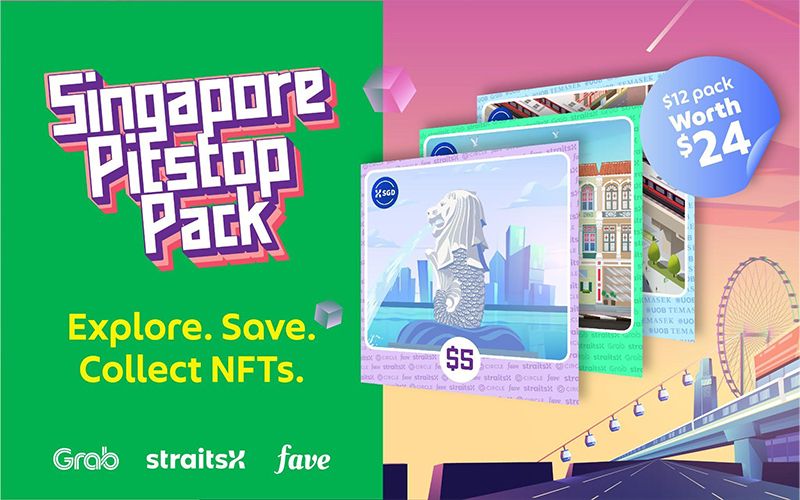 Hosted on Polygon, digital vouchers and collectables from the SG Pitstop Pack can be used at the upcoming F1 Singapore Grand Prix and merchants around the Little Red Dot including the Mint Museum of Toys and Jumbo Seafood restaurants.
The SG Pitstop Pack is a reward program in collaboration with UOB, StraitsX, Fave and Grab, which explores Purpose-Bound Money under MAS's Project Orchid. Use of Fave (a payments platform) is required to purchase the pack.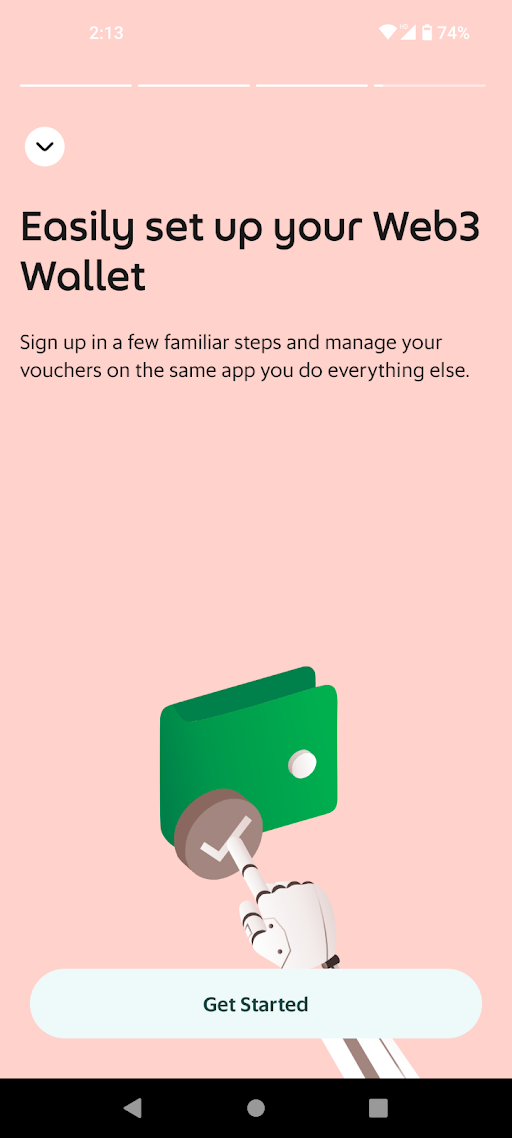 Confused? We are too. Here's our breakdown:
Use fiat on Fave to buy the SG Pitstop Pack
Redeem SG Pitstop Pack voucher NFTs on Grab's Web3 Wallet
Use the SG Pitstop Pack voucher NFTs at selected merchants by showing staff the NFTs
Send the NFTs through Grab to the merchant by scanning the merchant's QR code
Unlock unique merchant NFTs from the purchase
Use unlocked NFTs to get more reward
Whilst we're all for receiving rewards, Grab's Web3 setup is a bit too mafan for us. We're also not entirely convinced that the Grab Web3 rewards are worth signing up for. At the time of writing, the merchant rewards are unlisted, and whilst the SG Pitstop Pack is marketed as "$12 worth $24," it remains unclear as to how this discount materializes.
For us simpletons, we much prefer McDonald's Grimace NFT reward program in which NFT holders receive a free McDonald's treat every week. (Sorry if you missed the boat - should have followed us on X/Twitter).
We won't be grabbing Grab's Web3 wallet any time soon.
Elsewhere:
FBI Fingers North Korea: The U.S. Federal Bureau of Investigation (FBI) is pointing fingers at North Korean hackers Lazarus Group for allegedly stealing $41 million from cryptocurrency-based sports betting platform Stake.com on or around 4th September. The bureau also claims the group carried out several other high-profile virtual currency thefts, totaling over $200 million in 2023, including $60 million from payments firms Alphapo and CoinsPaid, and $100 million from Atomic Wallet.
Shaq's Solana Shock: NBA legend Shaquille O'Neal is being accused of violating securities laws with his Solana-based NFT project, Astrals. A federal class action lawsuit, uncovered Shaq's deeper involvement in the project, unearthing evidence including deleted videos and tweets. The lawsuit claims Shaq's celebrity status was tied closely to Astrals' value. Shaq left the Astrals community after FTX's collapse, despite endorsing the exchange. Astrals' governance token, $GLXY, is under fire for being an unregistered security too. Shaq has until September 29 to respond to the amended complaint.
FTX Exec Pleads Guilty: Ahead of FTX founder Sam Bankman-Fried's trial next month, former FTX executive Ryan Salame has pleaded guilty for violating campaign finance laws and operating an illegal money-transmitting business. Admitting to making illegal donations using false names, exceeding legal limits, and using Alameda accounts to process FTX customer funds, Salame is the fourth top executive under SBF to plead guilty. Salame agreed to surrender over $1.5 billion, but authorities accepted $6 million, two properties and a Porsche as part of his plea deal.