Remember when house parties were a thing? Yeah, scratch that. The future is on the 57th floor and the horizon looks—well, dope. You got it; Asia's top dog among crypto conferences, TOKEN2049, is throwing down the beats with AFTER 2049.
Picture this: Singapore's legendary Marina Bay Sands turning its 57th floor into the ultimate groove zone. With the massive expanse of its rooftop getting all cozy with the night owls of CÉ LA VI, you're guaranteed those jaw-drop moments. Heck, while you're lost in the electronic beats, take a breather and look out at the Garden City's skyline. And oh, did we mention? The Formula 1 Singapore Grand Prix practice rounds will be in full swing. Feel that? That's your heart racing at 200 BPM, buddy.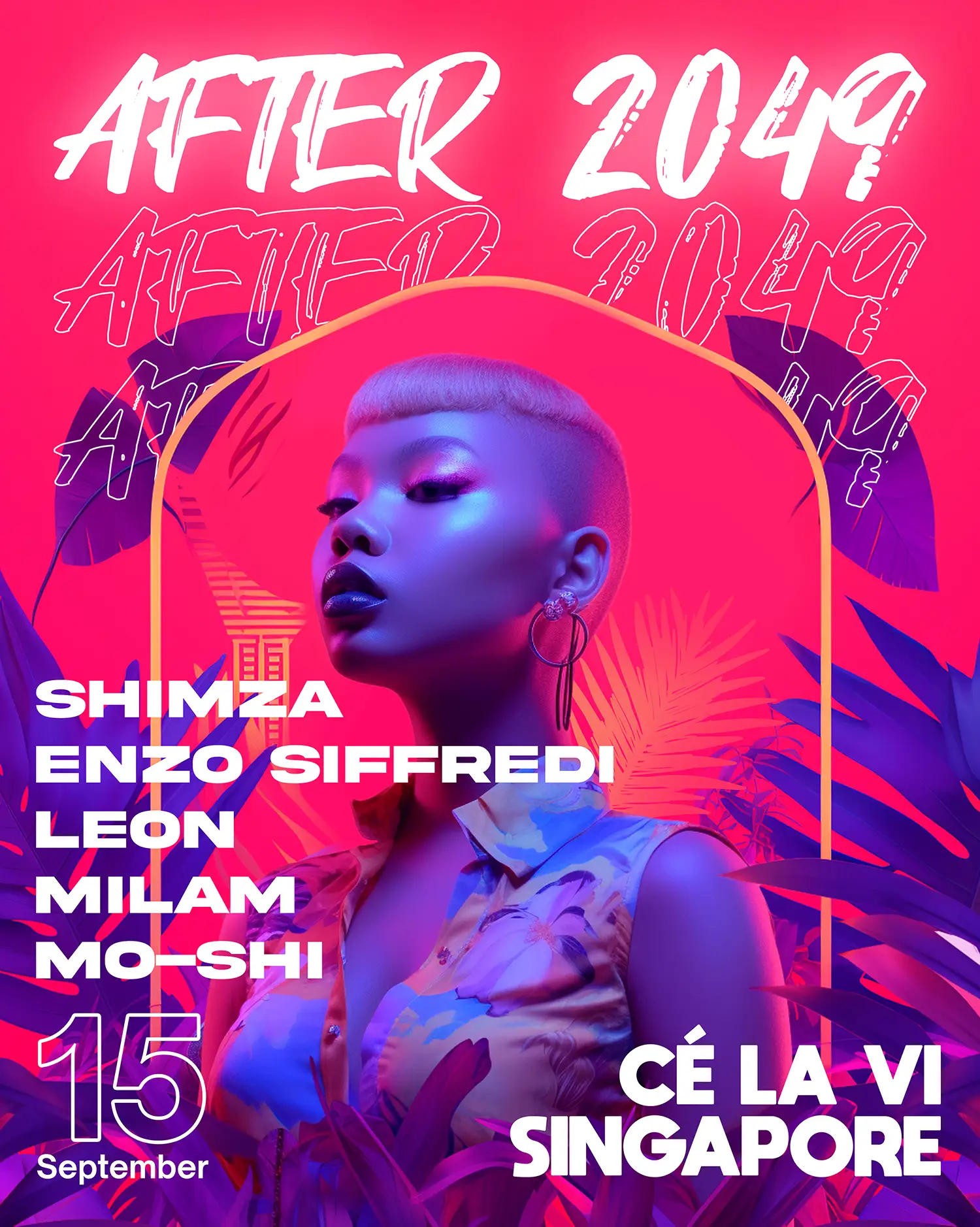 Headlined by award-winning DJ and producer Shimza, house icon Enzo Siffredi and Hong Kong's Leon, Milam and Mo-Shi, a limited number of tickets for AFTER 2049 will be sold via Resident Advisor from 29 August onwards.
TOKEN2049 Singapore marks the conference's largest edition ever with over 10,000 attendees, which runs from 13 to 14 September 2023, ahead of the Singapore Grand Prix race weekend. Sponsors of AFTER 2049 include innovative digital ecosystem for blockchain and banking solutions CrossFi; a globalized interactive platform for digital assets BIB Exchange; The Open Network (TON), building a Web3 ecosystem on Telegram; Zetrix, public infrastructure for governments and cross-border trade; Smobler, a turnkey metaverse architect focused on gamefi, phygital engagement and education; global market-making and algorithmic trading firm Auros; blockchain for better — vechain; the global leader in residence and citizenship by investment Henley & Partners; global crypto derivatives exchange and home of the OX community OPNX and the leader in blockchain security, Quantstamp.
And for the uninitiated, get this—TOKEN2049 is not just about the party. Nope. It's the Oscars of crypto: workshops, conferences, panels, side events, you name it, spread across 11-17 September. Dive deep into the chatter about Web3 and blockchain. Feel the vibes, learn a thing or two, and just groove.
To wrap it up? Ain't just about the moolah; it's the movement, the moment, the magic. See you there. If not, well, your loss, pal.
For more information and continued updates on TOKEN2049 Singapore, please visit: https://www.asia.token2049.com/.
Blockhead is an official media partner of TOKEN2049 Singapore. Get your tickets here, with a 10% discount exclusively for Blockhead readers.