Ah Monday... Everyone's favourite day of the week. Whilst you were all living it large this weekend, Blockhead was busy keeping up with the ever-tireless world of crypto. Here's what you missed, and what to look forward to in the week ahead. As ever, if you're here from a friend, subscribe now.
---
The wonderful and weird world of crypto just got weirder. But did it? Over the week, Cardano founder Charles Hoskinson flew a group of scientists on his private jet to the Pacific Ocean to look for potential alien technology.
Led by Harvard astronomer Avi Loeb, the expedition aims to recover fragments of an interstellar meteor that fell in 2014, which may have originated from an alien civilization.
In a series of tweets, Hoskinson provided updates on the expedition, confirming not only that he invested $1.5 million in the Galileo Project but also that he's physically onboard the expedition ship.
Yes.

— Charles Hoskinson (@IOHK_Charles) June 14, 2023
Deep Sea fishing is the best kind of fishing pic.twitter.com/LtS8a7BKZM

— Charles Hoskinson (@IOHK_Charles) June 18, 2023
The team has already found unusual materials and plans further investigate if their findings were technologically manufactured.
Hoskinson's alien adventures may seem rather left-field for the blockchain veteran but in the wider scheme of crypto things, the web3 world isn't exactly detached from the extraterrestrial world.
Just weeks ago, Filecoin partnered with the Search for Extraterrestrial Intelligence Institute (SETI) to store a simulated alien message from Mars.
The project, named Sign in Space, is aimed to simulate sending encoded an extraterrestrial message to Earth using the ExoMars Trace Gas Orbiter. Communities in the project are encouraged to decode and interpret the widely interpreted message, which is securely stored using Filecoin.
You don't need us to tell you that the Web3 world is a wacky one, so you shouldn't be too surprised by its outer world link. But beyond the bizarreness, web3's intergalactic tie-in demonstrates blockchain technology's broad potential for application.
Elsewhere:
Binance has been feeling the European summer heat. On Friday, the world's largest crypto exchange announced its decision to pull out from the Netherlands after failing to obtain a virtual asset service provider (VASP) license. The exchange is no longer accepting new registrations from Dutch residents. Over in France, Binance is under investigation for alleged illegal canvassing of clients and aggravated money laundering. The Paris prosecutor's office has confirmed these reports.
Independent Reserve is planning to open a new office in Hong Kong within the next few months and has further plans to explore expansion opportunities in other jurisdictions in Southeast Asia. The exchange's Singapore chief executive officer Lasanka Perera said that city-state's restriction on crypto advertising had led to a 90% drop in its monthly retail customer acquisition. As a result, the exchange has shifted its focus to institutional clients, such as family offices and accredited investors. It hopes to double its trade volumes and increase its user base in Singapore by 50% by the end of this year.
Blockchain investigator ZachXBT has received over $1 million in donations from the crypto community to support his legal defence in a defamation lawsuit. Taiwanese-American musician and tech entrepreneur Jeffrey Huang filed a lawsuit against ZachXBT in response to an article the crypto personality published accusing Huang of embezzling millions of dollars worth of Ethereum from a defunct crypto treasury management platform. ZachXBT's claims were backed by on-chain data. After posting a digital wallet address on Twitter to receive donations, ZachXBT garnered exceeded the $1 million goal. Prominent figures in the crypto industry including Binance CEO CZ and Tron founder Justin Sun were among the donators.
---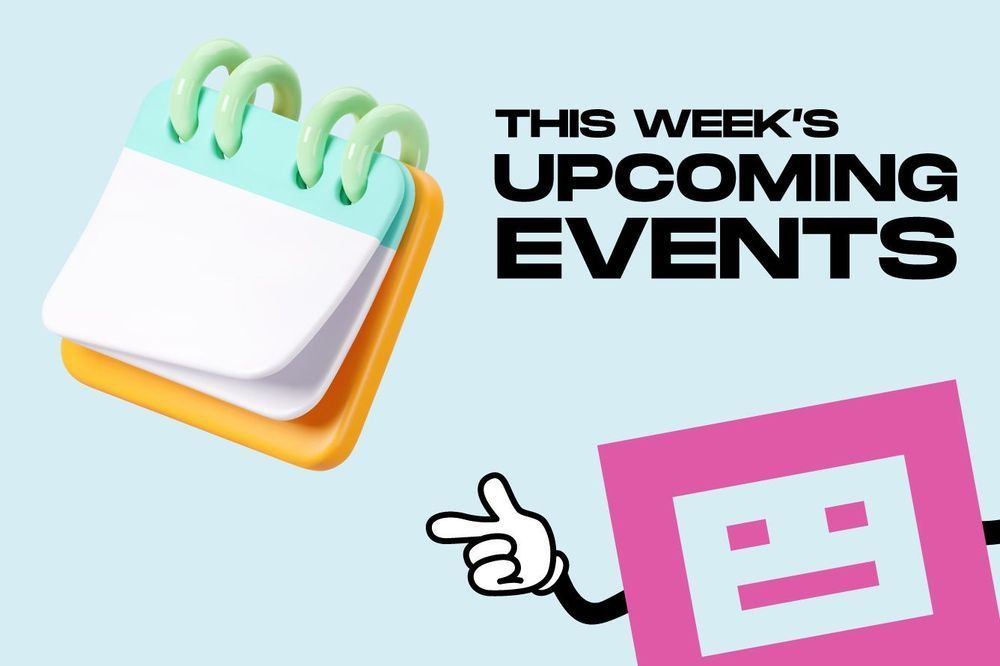 Tue, 20 Jun: Private Investing in Web3 | Panel Session with Co-Founders of Coinseeker by Web3 Investors Community
Tue, 20 Jun: Launch Party: XRPL Accelerator with Tenity by XRP Ledger Singapore Community
Wed, 21 Jun: Transaction Blocks on Sui by Sui Network Singapore
Wed, 21 Jun: WEB3WED Meetup June - Farewell Projector X Cathay by Max Volume
Thu, 22 Jun: AngelHack Dev Hangouts by AngelHack
Thu, 22 Jun: Crypto Drinks SG by Crypto Drinks SG
Fri, 23 Jun: Unwind with a night of live music and more at Dao by Dorsett AMTD by Dao by Dorsett AMTD
Sat, 24 Jun: Debugging Hyperledger Fabric Chaincode_VS Code Extention by Hyperledger Singapore