Welcome to this week's edition of Bangkok Block, where we bring you the latest news and updates from Thailand's dynamic crypto space.
Thai Politician Sued for NFT Fraud
Thai politician Surabot Leekpai, widely known as "Pluem" and the son of Parliament president Chuan Leekpai, is facing a lawsuit for his alleged involvement in an NFT investment fraud. Leekpai launched the Crypto Ronin NFT project in 2021, promising a blockchain-integrated game featuring influencers and NFTs for monetization.
However, investors invested 15 million Baht only to discover that the game was unplayable and its development remained uncertain. Suspecting fraud, investors filed a case with the Cyber Crime Investigation Bureau.
Wing Samui Condo Holds Exclusive NFT Airdrop
Wing Samui, the largest condo project in Koh Samui, has initiated an exclusive NFT airdrop. Limited to 300 NFTs, this collection grants holders access to discounts and promotions when purchasing from the Wing Samui Condo project.
This unique use of real estate NFTs showcases the potential for innovative applications in the industry.
Web3 Fans Hang Out at Offchain Samui
Offchain Samui hosted an exciting meetup for Web3 enthusiasts in Koh Samui, including representatives from the aforementioned Wing Samui to educate the community on real-estate NFTs.
Attendees had the opportunity to engage with fellow builders, exchange project updates, and discuss challenges and best practices in the space. The event fostered a vibrant community and facilitated networking among Web3 enthusiasts.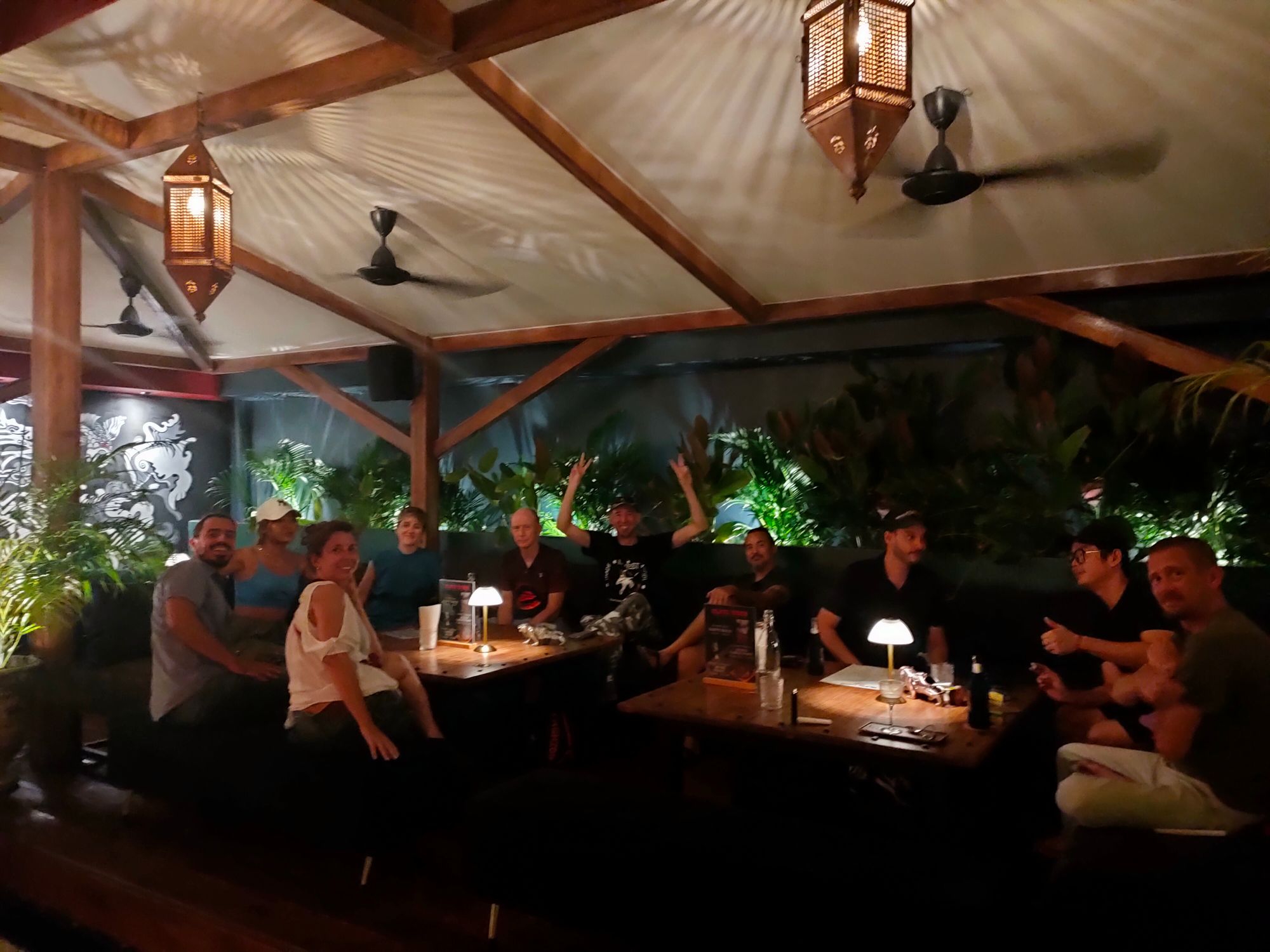 Bitkub Reports 48% Revenue Drop
Bitkub Online, the parent company of Thailand's top crypto exchange, reported a significant decline in revenue and client investments. In 2022, the company witnessed a 48% drop in revenue and a 65% decline in client investments compared to the previous year, primarily due to the global crypto market downtrend.
Despite these setbacks, Bitkub continues to launch new projects, including the recent introduction of the Bitkub Chain Developer Community Thailand, a Facebook group for local blockchain developers to collaborate.
Ubitpro Launches Crypto Marketplace
Ubitpro has unveiled its crypto marketplace in Thailand, offering users real-time trading of Bitcoin and other cryptocurrencies. With $2 billion in liquidity, Ubitpro aims to provide a reliable and user-friendly platform.
The marketplace features a powerful trading interface and a mobile app for convenient account monitoring. Ubitpro plans to tap into external developers and resources to further enhance the user experience.
Upcoming Events
Here's what you can look forward to this week and beyond:
June 19: The next Satoshi Square meetup will take place at on Monday, 19 June, 6.30 pm at Alexander's German Eatery (Phrom Phong BTS)
July 5: Ripple x TRM Labs Policy Summit hits the road once again next month to Bangkok, Thailand. More information and registration here.