Table of Contents
While our news feed covers the top stories and market trends of the week, here's a summary of other developments breaking waves in crypto that deserve our attention.
---
Winklevoss Twins Fork Out $100M to Save Gemini
Tyler and Cameron Winklevoss are giving out a US$100 million loan to their troubled crypto exchange Gemini Trust.
Gemini was severely impacted by the FTX collapse. Shortly after the collapse of FTX, Gemini told its users that it would be pausing withdrawals from its high-yield Gemini Earn service, citing "unprecedented turmoil."
Genesis, Gemini's lending partner, also revealed that it was exposed to FTX by at least US$175 million, via its derivatives trading business.
DCG, Genesis's parent company owes Gemini a total of US$1.675 billion. Cameron Winklevoss has since demanded the removal of DCG CEO Barry Silbert, accusing him of "bad faith stalling tactics."
Silbert and the Winklevosses eventually reached an agreement in February in which Gemini would inject $100 million.
Gemini, which failed to raise funds externally, will use the money to fund operations.
The SEC also sued Gemini and Genesis, claiming their Earn product broke securities laws.
Justin Sun Denies He Was Arrested in Hong Kong, Binance Delists TRX
Justin Sun has denied rumours of his arrest in Hong Kong, whilst Binance has delisted his token from their exchange.
Rumours began circulating on Twitter earlier this week that the Tron founder had been arrested and was being held at Hong Kong's Michinawanamun Station.
Sun took to Twitter to dispel the rumours, simply tweeting "4" - the number used by Binance's Changpeng Zhao to indicate FUD and fake news.
Reports of the rumour triggered volatility in Tron's token TRX, causing a 3% drop in its price.
TRX then faced even more turmoil when Binance.US delisted it from its exchange. The move comes weeks after the SEC sued Sun over allegations of selling unregistered securities, fraud and market manipulation involving TRX.
"We operate in a rapidly evolving industry and our digital asset monitoring process is designed to be responsive to market and regulatory developments," Binance.US said.
"When a digital asset no longer meets our high standards, or industry circumstances change, we conduct a more in-depth review of the affected asset and assess whether further action is necessary."
TRX fell as much as 6.4% of Binance's news but has risen slightly since.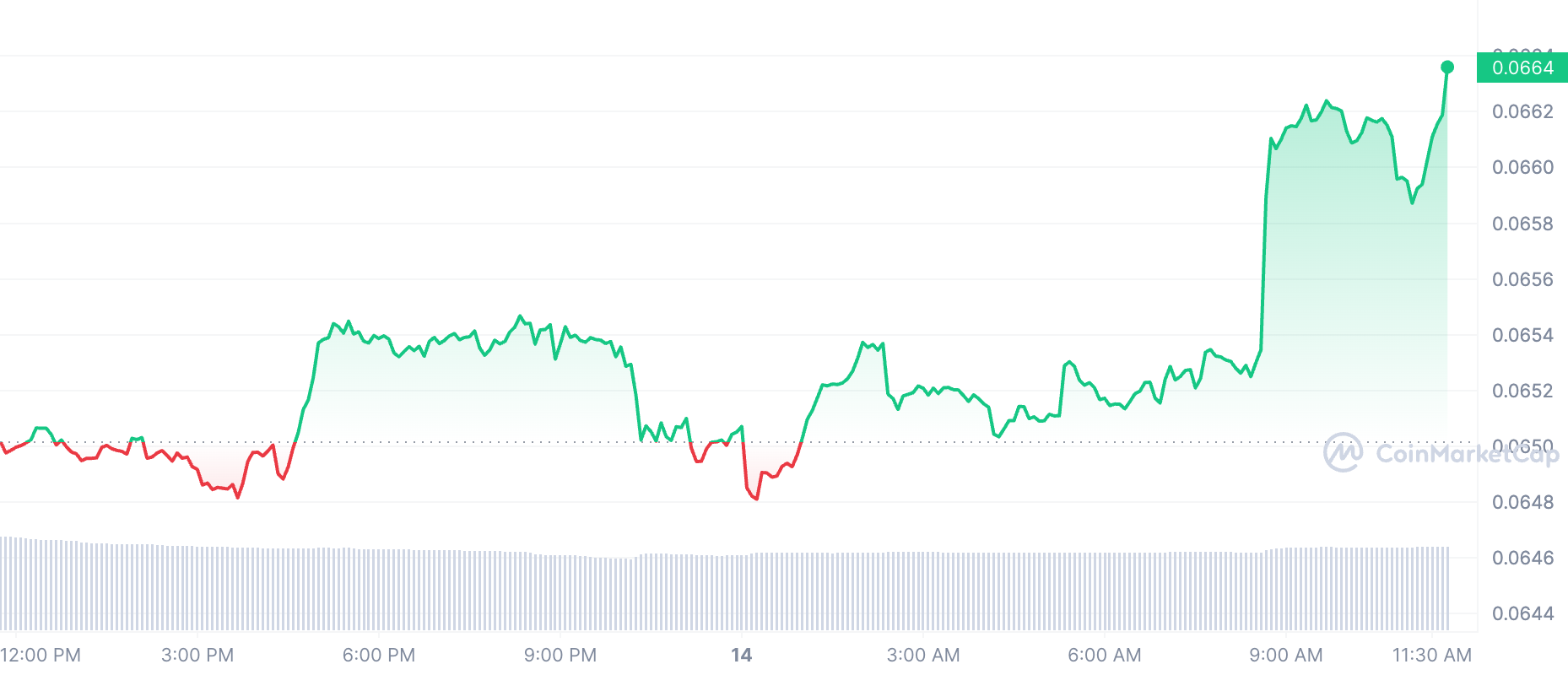 US SEC Expands Crypto Assets and Cyber Unit
The SEC remains hot on the heels of crypto, with the collapse of FTX and SVB as a catalyst for their regulatory intensification.
In the latest update in the SEC vs crypto saga, the former is seeking to hire general attorneys in New York, San Francisco and Washington DC for its Crypto Assets and Cyber Unit in its Division of Enforcement.
A job spec for the position states that duties include conducting "complex, fast-moving investigations" involving crypto-asset securities and cyber issues.
Salaries for the general attorney positions range from $140,830 to $259,590 per year.
Crypto industry leaders currently at the mercy of the SEC include Justin Sun, Do Kwon, Coinbase, SushiSwap, and even Ethereum.
---
Metaverse & NFT News
JJ Lin Loses 91% in Decentraland NFT Investments
JJ Lin has incurred a 91% loss on his NFT investments after purchasing three virtual plots of land in Decentraland.
The Singaporean singer bought the NFT real estate on 23 November 2021 at 6,000 MANA each (US$30,000 at the time). Each pixel was 52.5 ft² in size, garnering around $570/ft².
Fast forward to the present day, and the value of Lin's property has dropped 91% to only $10,000.
Nonetheless, Lin has taken the loss in jest, posting a picture of his empty wallet on Weibo with the caption, "I heard that many people want to help me with my financial management recently!"
Dogecoin "Dogumentary" Seeks Attract Hollywood Backer
A Dogecoin-themed movie is in the works, capitalising on its community following.
Depicting the story of Kabosu – the Shiba Inu featured in the original Doge meme – the film will centre on the 17-year-old dog and its owner Atsuko Sato.
"She was a pedigreed dog from a puppy mill and when the puppy mill closed down, she was abandoned along with 19 other Shiba dogs," Sato said in the past.
The currently untitled "dogumentary" is produced by NFT community Own the Doge, which partnered with Web3 culture group PleasrDAO. The DAO purchased the rights to the Doge meme image for $4 million ETH in 2021.
PleasrDAO's Jon Lynn will direct the movie and is hoped to appeal to the mass audience.
"We are looking to bring on the right partners to make this the most wild film the world has ever seen," tridog, a pseudonymous film producer and Own the Doge core contributor, told Decrypt.
The film is also produced by Lynn and New Revolution and has attracted the support of former Hollywood talent agent and producer Jim Toth. Toth recently separated from actress Reese Witherspoon.
Major film distributors including streamers Netflix, Hulu, or Amazon Prime Video are being sought after, as well as other Hollywood backers.
"We plan to have a variety of partners and producers, traditional and crypto-native alike, in order to make this the absolute best piece of art the internet has ever seen," tridog said.
---
The world of Web3 can be quite a whirlwind. Whether it's crypto news in Singapore, South East Asia or even across the globe, we understand how busy the industry is keeping you, so we kindly send out three newsletters each week:
BlockBeat for a wrap-up of the week's digital assets news
Blockhead Brief for weekend happenings as well as what to look forward to in the week ahead
Business Bulletin for macroeconomic updates and industry developments.
To avoid FOMO and access member-only features, click here to subscribe for FREE.