2022 was brutal for every corner of crypto, and GameFi was no different. In November, GameFi funding reached an all time low of $60 million, down 69% MoM. Furthermore, 62% of GameFi investors lost more than 50% of their profits in 2022.
As 2023 kicks off, will GameFi see a revival or could it be game over for the sector? To find out more, we spoke to a range of GameFi companies in Singapore.
2022's Crypto Winter Defeat
If crypto was a video game, 2022 was played on hard mode. For many projects, even outside of GameFi, crypto winter proved to be a contentious opponent, ruthlessly and relentlessly challenging the market.
Foo Wui Ngiap, CEO of Ethlas, told Blockhead that the "volatility of the crypto market has certainly affected adoption" and that "GameFi projects relying on marketing hype and speculative investment will not do well during this bear market."
Ethlas is a blockchain-based GameFi Metaverse built on the Polygon chain and was voted "Best NFT Project" by Polygon.
Ken Timsit, Head of Cronos Chain and Cronos Labs, credited 2022's GameFi downturn to "the unsustainable play-to-earn (P2E) economic model, which often resulted in hyperinflation and economic leakage."
Cronos is the first EVM-compatible layer 1 blockchain network built on the Cosmos SDK, supported by Crypto.com, Crypto.org and more than 250 app developers and partners. Its focus is on DeFi and GameFi.
Joseph Derflinger, CEO of Red Door Digital, takes this one step further and declares that "the play-to-earn model that once dominated the GameFi space is now completely dead. While many of these companies have struggled to raise capital and were flushed out due to illiquidity."
Red Door Digital is a AAA web3 gaming studio with a team that not only worked on, but spearheaded the launch of global hits such as FIFA Online, World of Warcraft, EA Origins, and many more.
Read more: Red Door Digital Shares the Secrets Behind Developing a Successful GameFi Project
P2E had promised to revolutionise web3 gaming whilst alleviating those in poverty. However as 2022 progressed deeper into crypto winter, it became clear that P2E was not as sustainable as initially perceived.
Developers have also taken the brunt. "The recent crypto market downturn, caused by the FTX incident, has had a significant impact on small and medium-sized Web3 native game developers who lack the financial resources to weather the storm,"  Oasys director Daiki Moriyama states.
Oasys is a Japanese/Singaporean blockchain project, which has partnered with 21 gaming and Web3 tech companies to act as validators, such as Bandai Namco Research, SEGA, Ubisoft and Yield Guild Games.
It wasn't easy for players of the games either, as Play It Forward's CEO Cholo Maputol highlights, "players lost trust in the space - particularly those that came in near the peak."
Play It Forward DAO is the unique combination of a guild management platform and a large-scale guild of 3,000+ scholars, with an ecosystem where participants can track their performance across all games.
Does Anyone Still Want to Play?
2022 left a sour taste in the mouths of the GameFi industry. However, there is still an appetite for web3 gaming. "Generally, investors are still bullish on GameFi, as the segment has demonstrated resilience amid the recent market downturn," See Wan Toong, CTO of Red Door Digital explains. "That being said, investors are more cautious and will seek out projects that focus on building infrastructure, especially those with an experienced team.
For Ethlas, the concept of gaming is "relatively recession-proof" as people turn towards "gaming as a means to connect with friends, pass time, and gain a sense of achievement." Play It Forward agrees, as Maputol adds, "gaming has the potential to create very engaging spaces for gamers and web3 as a technology can supercharge the growth of the space."
Christmas came early for us - #CronosChain has surpassed 1M wallet addresses! We have so much to be thankful for, but most of all we couldn't have done it without YOU. Thank you #crofam for all your support! pic.twitter.com/HkSaV27L4f

— Cronos (@cronos_chain) December 13, 2022
In fact, interest in web3 games actually saw a rise in 2022 despite crypto winter, according to Cronos. "There was a 34% increase in Web3 games from January to December of 2022," Timsit says. "Currently, only 31% of all GameFi projects are playable, whilst 64% remain under development, which indicates the overwhelming potential that the industry holds regardless of the prevailing market sentiments."
Despite 2022's miserable year, investors still value engaing content. According to a Chainplay report, 81% of GameFi investors prioritize the fun factor over earnings when it comes to future GameFi projects.
Levelling Up in 2023
As we enter 2023, GameFi companies are embracing the new year with optimism. Play It Forward believes web3 gaming will mirror patterns from web2 gaming. "While we may not see a breakout success like Axie Infinity with massive returns this year, the evolution of the space could mean that we see multiple games with very strong communities and healthy economies - much like the case for web2 games at the moment," Maputol says.
Red Door Digital believes the drive from mainstream, traditional web2 players will be integral for web3 gaming. "With more mainstream gaming giants such as Square Enix, Bandai, and Gumi moving into this space, we believe 2023 will be a better year for GameFi, as investors now understand the importance of having good fundamentals," Toong explains.
Read more: Not Game Over Yet as Japan Giants Make Web3 Push Despite Backlash
As a Japanese/Singaporean blockchain project, Oasys sees this first hand. "Japanese gaming giant SEGA has provided the IP rights for a blockchain-based video game, titled Sangokushi Taisen, which will be built on the Oasys blockchain," Moriyama says. "In 2023, we can expect to see a number of major game titles released by these large companies, which will likely contribute to the mass adoption of blockchain games."
"The success of the blockchain gaming industry will largely depend on the success of major game titles released by established companies," he continues. "If these games are successful in gaining mass adoption, it will greatly propel the blockchain gaming market forward. On the other hand, if they fail to perform, it could lead to a setback for the entire industry. This presents a significant challenge for the next phase of blockchain gaming."
Read more: 2023 Will Be the Year for AAA Web3 Gaming
Data from Chainplay supports this too. "44% of investors who believe that the entry of traditional gaming companies into GameFi is the key driver for GameFi's growth in 2022," the study reveals.
Cronos agrees, with Timsit adding, "blockchain AAA-games that appeal to traditional gamers due to their blockbuster-style production are positioned to merge the benefits of Web2 gaming with added decentralization, user incentives, and economic opportunities, serving as a bridge between Web2 and Web3."
"I'm hopeful that the industry will have a smoother time in 2023 in driving mainstream adoption of blockchain gaming," he continued.
Not For Noobs
The wider crypto market is sincerely hoping 2023 will improve from 2022's catastrophic year (it can't get any worse surely). Likewise, GameFi shares this sentiment. However, it won't necessarily be plain sailing.
Ethlas highlights how there could be more scams surfacing in 2023. "Many projects overlook the need to maintain high security standards and protect the safety of their users – we expect scams and exploits to rise, and gaming platforms have a responsibility to keep users and their assets safe," Foo says.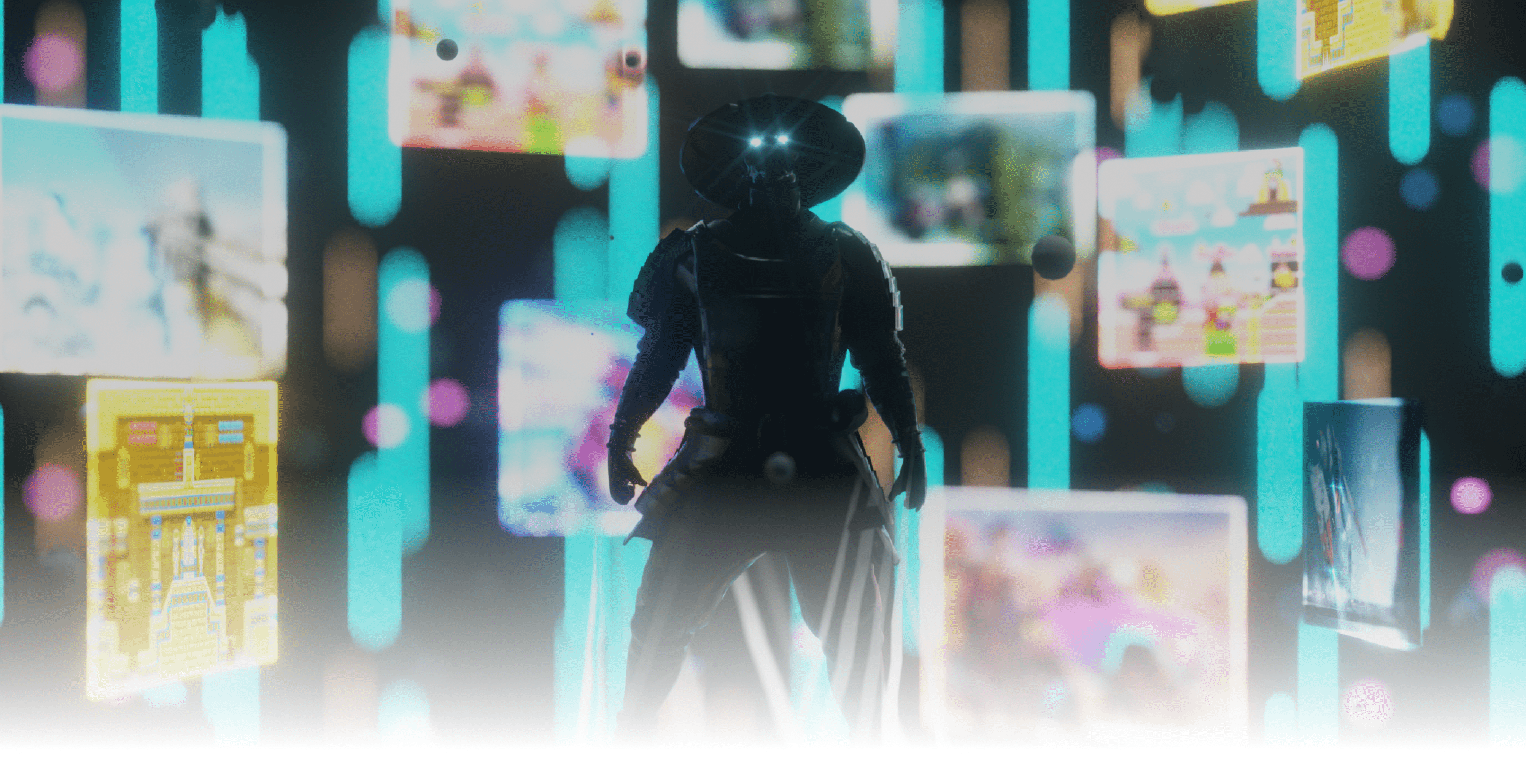 Red Door Digital believes the biggest challenging 2023 is "how to design the games to also attract regular players who aren't familiar with blockchain, or who have only consumed negative content about it. The industry must shift its focus toward how blockchain will add value to the game's entertainment factor."
Derfinger emphasizes that "GameFi companies will need to place more focus on the "Game" part (entertainment) than the "Fi" (financial) aspect, as people want to be entertained no matter the market conditions."
Maputol echoes a similar message. "Player retention and engagement will be key, especially with the current bear market and steep competition," he says. "We expect more games / projects may not survive if they fail to reach the critical mass of players that can make their ecosystem more sustainable. However, that can be seen as a positive as the bar for success will be set higher and only the truly top tier games and teams will emerge victorious."
The web3 gaming market is also highly saturated at this point. "Web3 gaming is competing with a well-established and already crowded market," warns Timsit. "To evolve beyond last year's developments, blockchain gaming must focus on authentic and accessible user experience, building upon the success enjoyed by traditional Web2 gaming."
Blockhead's GameFi Outlook
GameFi may have gotten pwned in 2022 but the excitement from industry leaders for 2023 is certainly not unfounded. With a rising interest in the sector, and many project still far from completion, 2023 could serve as a make it or break it year for GameFi. If and when the market picks up again, players will hopefully pick up their controllers and immerse themselves in new and alternative experiences that GameFi has to offer.