"Living System: An NFT Show," curated by Mama Magnet, is showcasing
NFT artworks by Bjorn Calleja from the Philippines, CwndDien and the late Orkibal from Malaysia, Reza Hasni from Singapore, as well Ykha Amelz and Discokid909 from Indonesia.
The exhibition is part of SEA Focus 2023, held as part of Singapore Art Week, running from 6 to 15 January 2023.
Organizers said Living System: An NFT Show "portrays an exchange of rituals in a context of shifting paradigms across technology, materials, mental space, and time."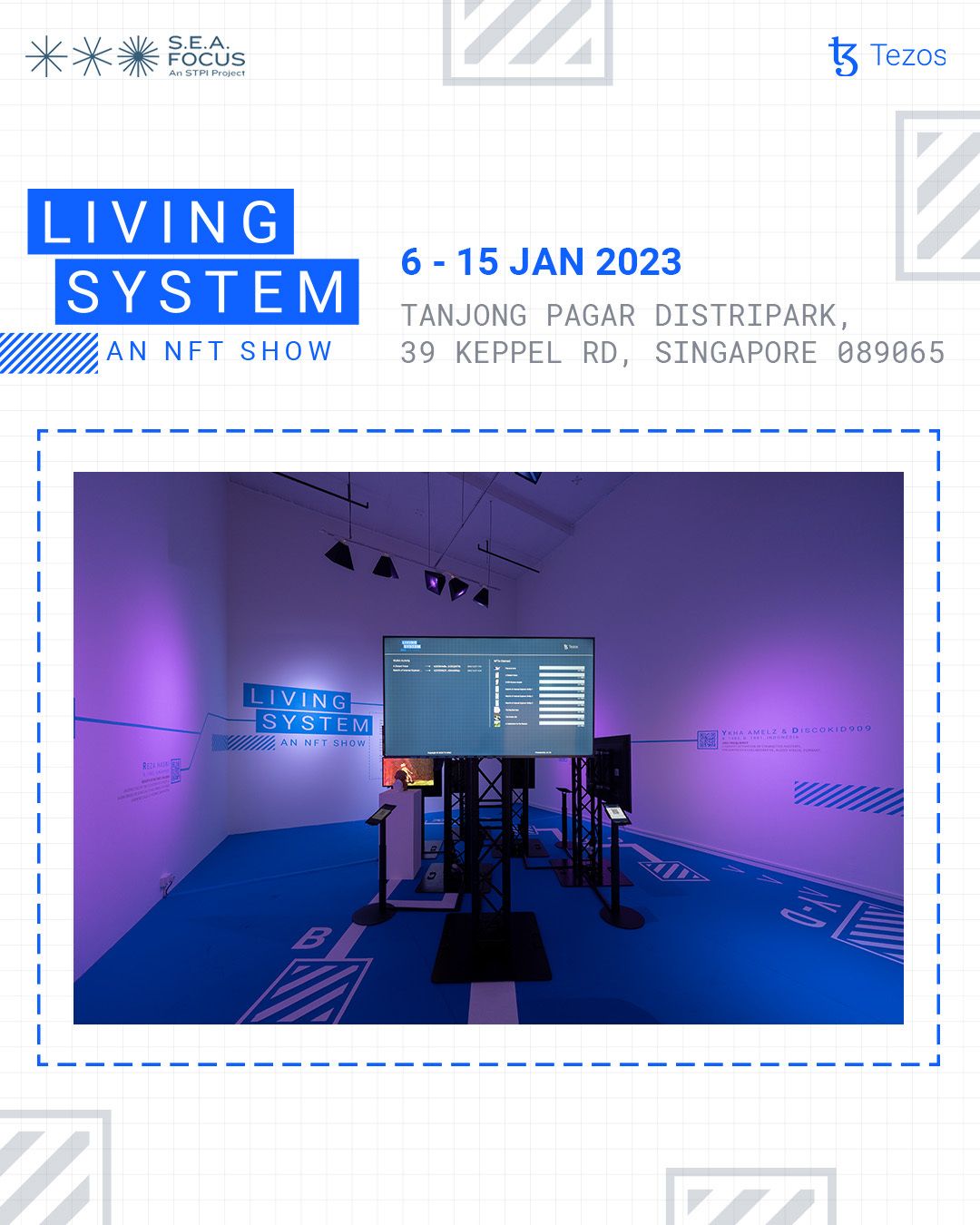 According to an announcement by TZ APAC, the exhibit will "immerse visitors in an interactive NFT art experience through visual and audio formats." Visitors will be able to claim a unique edition of one of the showcased artworks as a digital souvenir.
"NFTs as an art medium is transforming itself into a new movement. A lot of Southeast Asian artists are championing the technology of NFTs not only as a means to make a living from making art, but as a way to interact with the world, open relevant issues and dialogues, and represent our heritage, culture, and identity on a global stage," Calleja, a Filipino contemporary painter and interdisciplinary artist, said.
In addition to hosting visitors at Living System, the TZ APAC team will be collaborating with S.E.A. Focus to put together two panels – one of which is titled "Come Together – Building Communities in the NFT Art Space," at 2 pm on January 8, featuring NFT Asia founder Clara Peh, Calleja, and curator Mama Magnet founder Tulika Ahuja.
Tezos Foundation recently partnered with crypto and Web3 entrepreneur Cordell Broadus recently  to launch the Champ Medici arts fund, a US$1 million initiative to support emerging artists across Asia and the world.
Related: Golden Equator, Partnering Cordell Broadus, Banks on Entertainment, IP for Web3