Singapore has made it into the top 10 countries most targeted for crypto fraud according to research from CoinJournal.
In 2022 alone there were 120 incidents of crypto fraud and breaches worldwide, compared to 94 last year.
Singapore saw four hacks and breaches since 2011 worth US$14.6 million, earning the city state 9th position in the most targeted.
USA took the lead with 13 hacks and breaches, followed by the UK with 11. Asian regions South Korea, Japan, Hong Kong and China took third to fifth place respectively, with the latter in joint fifth.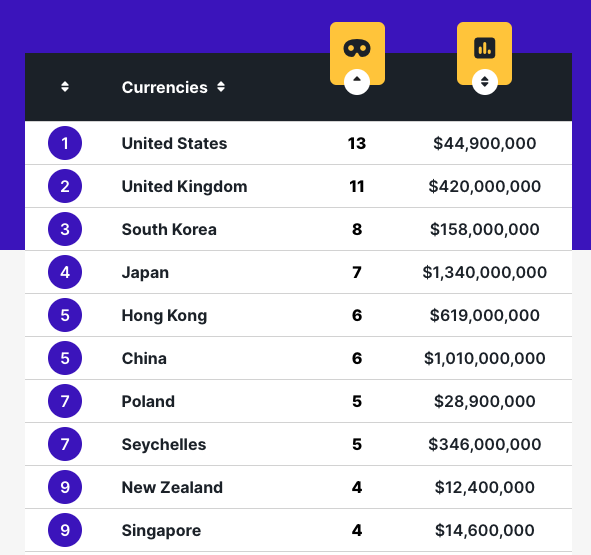 Whilst 2022 saw the biggest number of crypto fraud incidents, 2021 had the largest rise of over 200% from 2020.
The most greatest scam in 2022 was by Ponzi scheme Plus Token in which US$3 billion of bitcoin and ethereum was stolen.
Bitcoin is the most stolen cryptocurrency since the report started, featuring in 94 crypto scams. However, the blue chip crypto was only stolen three times in 2022.
BSC was stolen the most in 2022, being stolen 50 times. Ethereum was stolen 33 times this year.
DeFi saw the most breaches with 167 incidents reported and around US$4 million lost.
Read more: Crypto Scammers are Exploiting Singapore's Safe Reputation
Last month, five people in Singapore fell victim to a crypto scam that cost them over US$10 million. Scammers had created a counterfeit domain of the former Singapore International Monetary Exchange (Simex) to lure their victims in.