Table of Contents
Coinbase Wallet has halted support for BCH, ETC, XLM and XRP citing "low usage." As of January 2023, Bitcoin Cash, Ripple's XRP, Ethereum Classic and Stellar Lumen will no longer be supported by the wallet provider.
"This does not mean your assets will be lost. Any unsupported asset that you hold will still be tied to your address(es) and accessible through your Coinbase Wallet recovery phrase," Coinbase stated.
"In order to view or transfer these assets after January 2023, you will need to import your recovery phrase on another non-custodial wallet provider that supports these networks."
The news came as quite a shock, especially for Ripple and XRP bulls. Just last month, Coinbase showed support for Ripple in its ongoing lawsuit with the SEC, petitioning a federal court with an "amicus brief."
Coinbase's support in itself was surprising considering it halted XRP support on Coinbase exchange in January 2021.
Now that Coinbase Wallet has pulled support for XRP, questions surrounding Ripple's SEC battle have emerged.
"Why is @coinbase removing the support for #XRP & #XLM is still something to ponder on!! $XRP case on a brink of conclusion with settlement more likely: once happens there will be money flowing into $XRP," tweeted one concerned crypto Twitter account.
"Coinbase has announced the delisting of XRP from the Coinbase wallet. Is it due to the ongoing XRP vs. SEC battle?" questioned BeInCrypto.
XRP vs SEC
Some believe Coinbase's move has nothing to do with Ripple's SEC battle. "I don't think many XRP people are using Coinbase anyway, so it won't have material impact on XRP community or price. Most action on XRP happens outside of US markets. Also it has nothing to do with status of SEC case. Coinbase will be begging to relist XRP if it wins the case," wrote one Twitter user.
However due to Coinbase's close involvement with the XRP vs SEC case, others believe the move suggests Coinbase knows Ripple will lose the battle. "Wait…so didn't @coinbase join the court case with Ripple? Why would they delist $XRP unless they had a good inkling that Ripple wouldn't beat the SEC?" wrote a more skeptical tweeter.
"So Coinbase support XRP in the sec case then drops the coin from the wallet. Doesn't sound like Xrp is doing good in the court room," another agreed.
The move also comes at a time when Ripple has been throwing punches at the SEC. Just this week, Ripple general counsel Stuart Alderoty blamed the SEC for the fall of BlockFi.
"Another SEC "regulation by enforcement" success story. Months after $100M BlockFi/SEC deal BlockFi in b/cy. $275M loan outstanding to FTX from BlockFi. Unknown amounts owed to BlockFi from FTX. Nothing ever registered. Fines paid? With whose money? Consumers decimatedm," Alderoty tweeted.
Blockhead's Take
Coinbase has not elaborated on its reasoning for being hot and cold with Ripple, so its intentions are left for interpretation. From Blockhead's perspective, the timing of the move is suspect, but we're still optimistic for a Ripple win against the SEC.
The price of XRP also seems to be unaffected by Coinbase's move, which could be indicative of the market not joining the dots to the SEC case. In fact, over the last 24 hours, XRP is up 2.57%.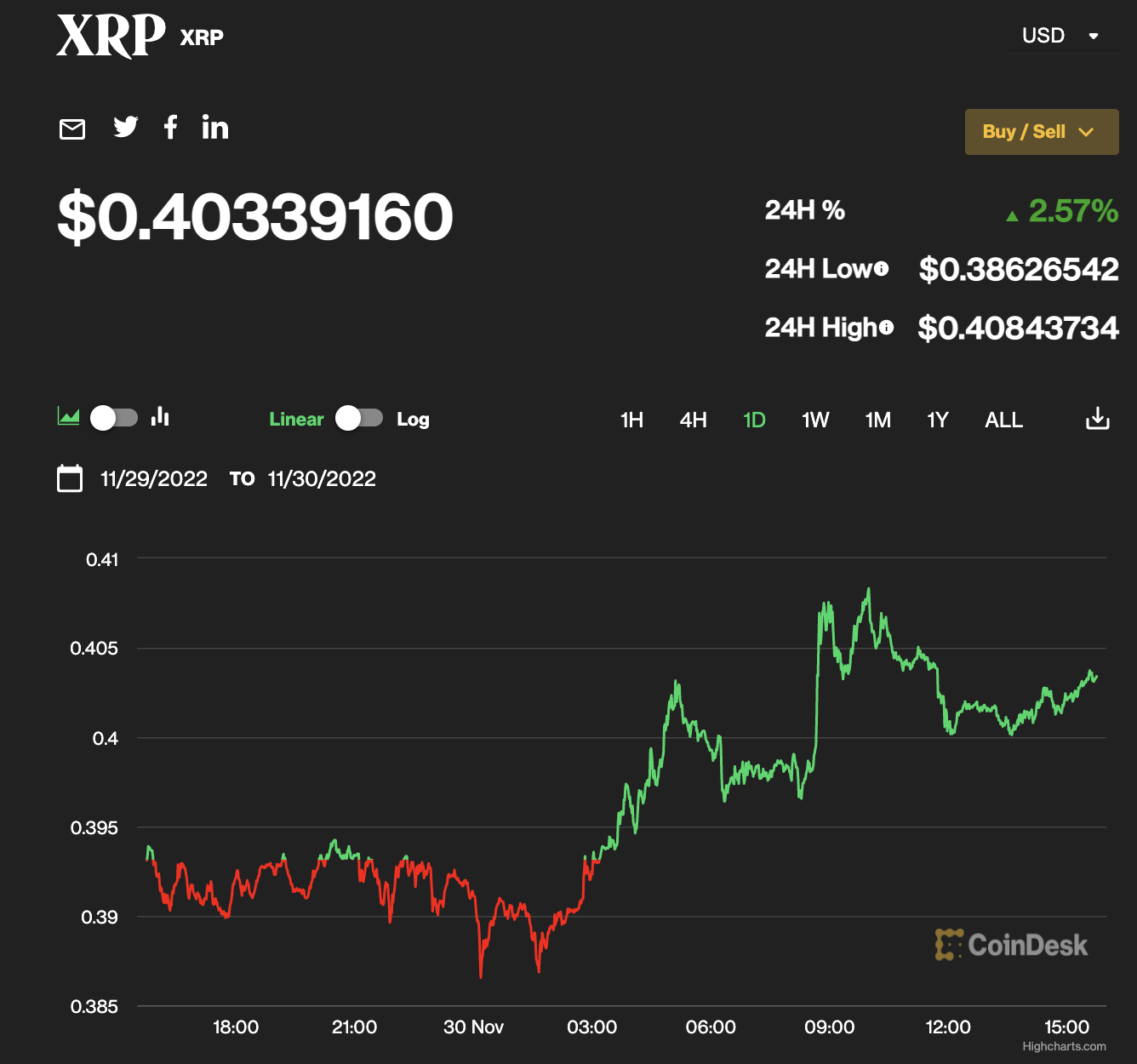 That said, if 2022 has taught us anything it's that being too cautious is not a bad thing. Skepticism and FUD might be driving the market lower but doing due diligence is needed now more than ever.