Binance is selling its remaining FTX tokens FTT following revelations about Alameda Research and its distressed balance sheet.
According to a private financial document reviewed by CoinDesk, there is a significant overlap between Sam Bankman-Fried's FTX crypto exchange and Alameda Research, his hedge fund.
Alameda's balance sheet is reportedly "full of FTX's FTT token," meaning the trading giant "rests on a foundation largely made up of a coin that a sister company invented, not an independent asset like a fiat currency or another cypto." CoinDesk further criticises the relationship between FTX and Alameda as "unusually close."
Of Alameda's US$14.6 billion assets, US$3.66 billion is accounted for by "unlocked FTT" and US$2.16 billion is comprised of "FTT collateral". US$292 million of "locked FTT" are also present among its US$8 billion liabilities.
Furthermore, US$292 million of "unlocked SOL," US$863 million of "locked SOL" and US$41 million of "SOL collateral" are also featured on Alameda's balance sheet, which is significant considering SBF was an early investor in Solana.
In response to the revelations, Binance CEO Changpeng Zhao said his firm would be selling the rest of its FTT holdings. Binance had received US$2.1 billion worth of FTT in the form of BUSD last year after exiting FTX.
"Due to recent revelations that have came to light, we have decided to liquidate any remaining FTT on our books," CZ tweeted. "We will try to do so in a way that minimizes market impact. Due to market conditions and limited liquidity, we expect this will take a few months to complete."
Zhao further emphasized that the move is not a move against a competitor. "Binance always encourages collaboration between industry players. Regarding any speculation as to whether this is a move against a competitor, it is not. Our industry is in it's nascency and every time a project publicly fails it hurts every user and every platform."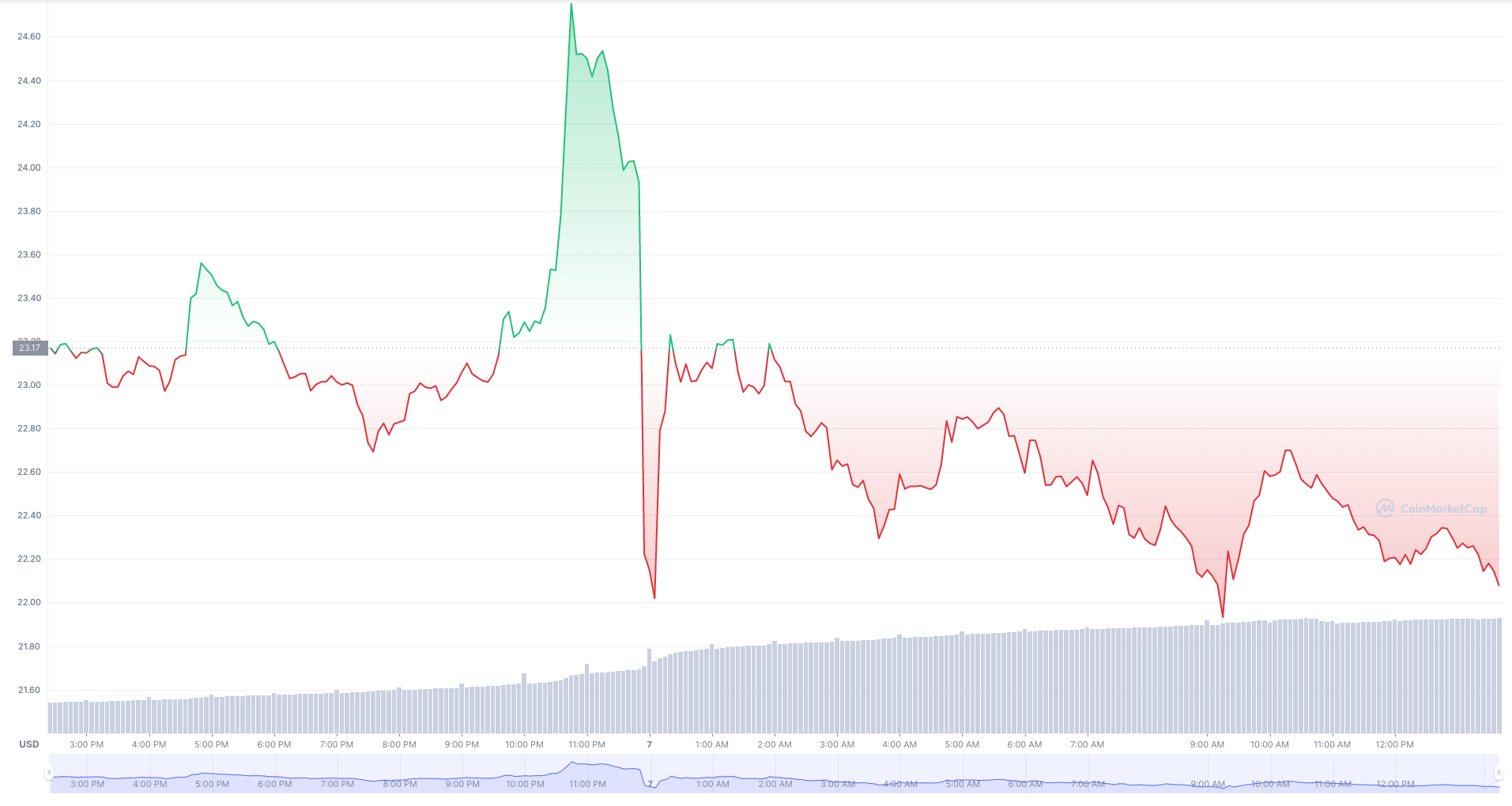 The price of FTT declined 14% over a 24-hour period to $22.02, its lowest price since June, according to CoinMarketCap. As of press time, the price of FTT rebounded to $23.03.
CZ said the move was inspired by LUNA lessons, adding that Binance is not against any company in the space. "Liquidating our FTT is just post-exit risk management, learning from LUNA. We gave support before, but we won't pretend to make love after divorce. We are not against anyone. But we won't support people who lobby against other industry players behind their backs. Onwards."
Dirty Bubble Media also described FTT as "another stupid flywheel" in response to CoinDesk's report, stating that "FTT ownership is highly concentrated, with 93% of the total tokens held by only 10 addresses."

The whistleblower, which famously shared grave concerns about Celsius before the staking platform went under, highlighted how only 180-200 addresses actively transact in FTT tokens. "The one outlier was on August 5th, 2022, when suddenly around 10,000 addresses briefly became active. This further demonstrates the very small number of individual FTT holders, as well as the low overall demand for this token."
Read more: CZ Says SG "Not Wrong" to Limit Retail Crypto Access… Also "Would Love a License"
Dirty Bubble Media concludes that "Alameda's net equity is exceeded by the value assigned to their illiquid holdings of FTT, SRM, OXY, FIDA, and MAPS… In other words, Alameda finds themselves in a near-identical situation as Celsius Network."
If research by CoinDesk and Dirty Bubble Media prove to be accurate, CZ's FTT shedding may just be one of the smartest moves he's made this quarter.