Table of Contents
Andre Cronje is back and Fantom fanboys are rejoicing. The former Fantom developer updated his LinkedIn profile to show that he started as "Vice President of Memes" at the Fantom Foundation in November 2022.
News of the update was highlighted by WuBlockchain reporter Colin Wu last week, noting that the FTM gained 24.5% in the past 24 hours to $0.28 on the rumours. FTM went on to rally as high as $0.31 on Saturday, marking a gain of 34% since Cronje's update.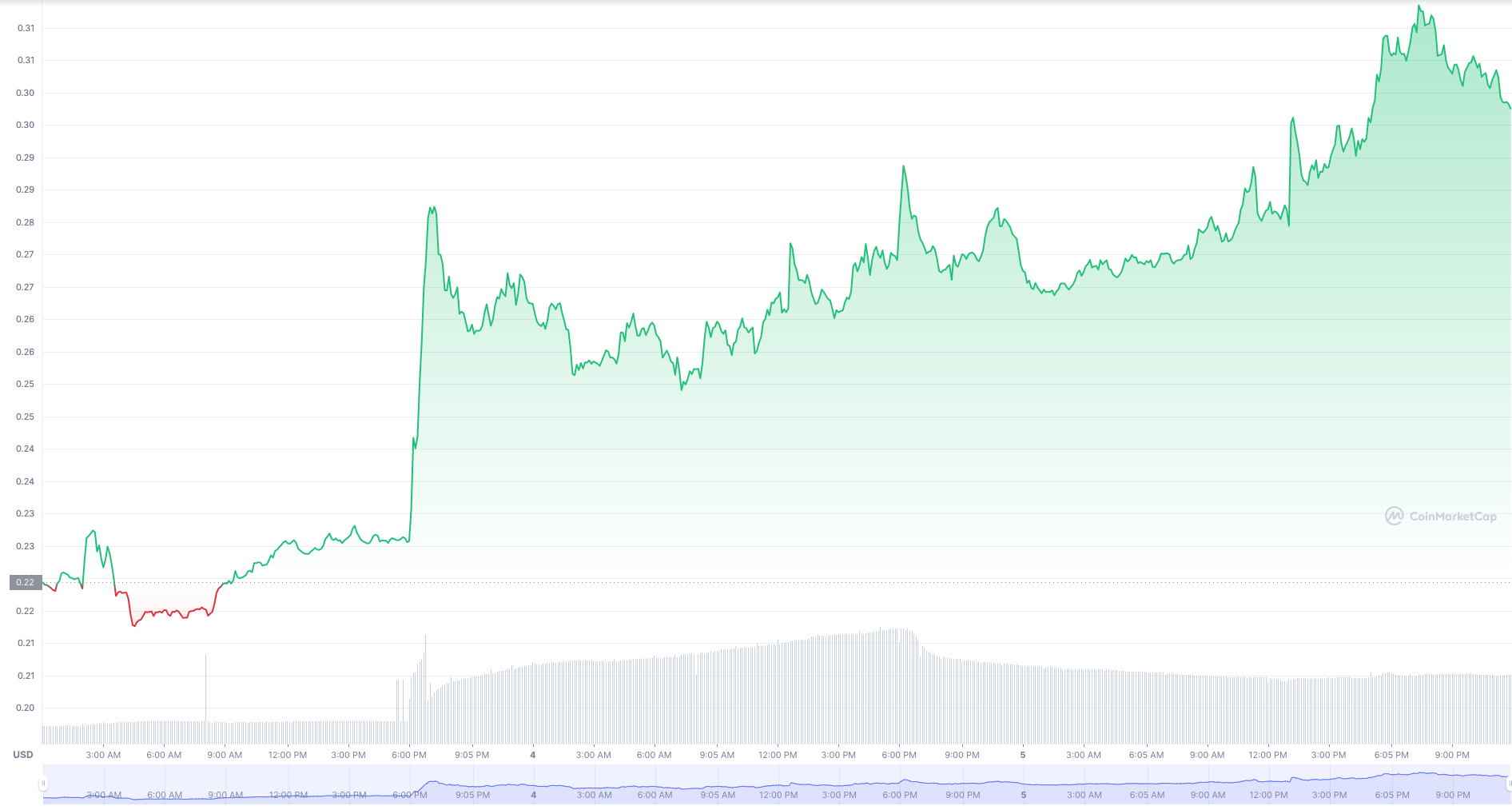 Nicknamed the "godfather of DeFi," Cronje stepped away from Fantom, along with former Fantom Foundation senior solutions architect Anton Nell earlier this year, without giving a reason for the exit.
A month after his exit, the famed defi architect then released a blog post titled "The Rise and Fall of Crypto Culture," calling for more regulation in the crypto space.
Rumours of his full return to defi surfaced towards the end of October after he published a lengthy Medium post titled "The Crypto Winter of 2022."
Who cares?
Cronje's return to the space is significant due to his vast experience in the field, including creating Yearn.Finance and Keep3rV1, as well as involvement in Sushiswap and CreamV2.
The software development pro has also been vocal about his disapproval of all major horizontal scaling technologies. In a tweet, Cornje slammed sidechains, L2s and subnets. He also isn't impressed about how Ethereum and Avalanche are scaling.
Instead, Cronje is excited about Fantom's vertical approach to scaling blockchain without sacrificing decentralization. Cronje not only offers a critical voice of the mainstream space, but provides alternative solutions for those who head his warnings, which are incredibly well respected.