Table of Contents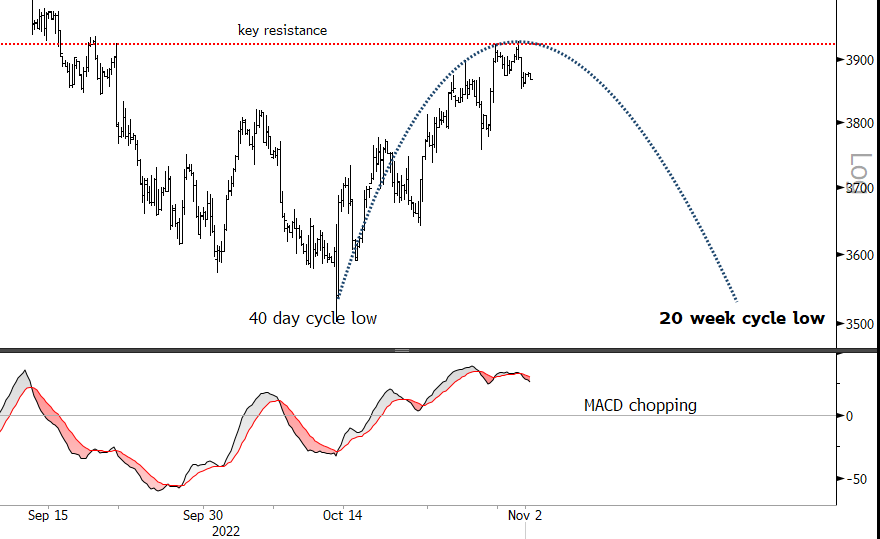 A quick detour over to S&P500 E-minis futures today, down at the 240-minute data level. There is a debate underway at the moment between market analysts or observers about what happens next.
One camp is looking for a monster recovery and point to pent up buying; an unwind of over bearish sentiment; and a dovish stance from the Fed coming up. Others, myself included, think we have hit resistance and that there is a high likelihood of a hard push back down some 500 points. The main reason is that the move up from the mid-October low looks like the last 40-day cycle of a mature 20-week cycle rather than the first 40-day cycle of a new 20-week cycle.
The next 20-week cycle low is due in a few weeks in my view.  We can see how price just got pushed back hard at key resistance just above 3,900 and look how MACD is criss-crossing and diverging.. Price did not even attempt to break out.