Leading up to the main event of MDEC's 8th LEVEL UP KL, Southeast Asia's premier game developer event, blockchain industry leaders were invited to a whole day of panel sessions on Wednesday, curated to help web2 game developers receive important information to make the jump into web3.
This comes after MDEC expressed interest in becoming an important pillar in helping projects and growing the web3 industry.
"We see experiential digital content as important catalytic projects to drive more application for [blockchain] technology,"  said Ts. Mahadhir Aziz, CEO of Malaysia Digital Economy Corporation (MDEC) during an interview with Blockhead.
He said that MDEC fully supports the creation of digital content for XR, AR and metaverses. He went on to illustrate how creator economies within game metaverses are creating new jobs never seen before.
Aziz also hinted that digital creative content will receive a sizable allocation in the upcoming 2023 national budget announcement: "Digital content is a promoted sector within MALAYSIA DIGITAL, a national strategic initiative which aims to encourage and attract companies, talents and investments while enabling Malaysian businesses to play a leading part in the global digital economy."
Mohan Low, director of digital creative content at MDEC, said that in order to help achieve this initiative, MDEC aims to be the facilitator for blockchain related projects in the country. He noted that given the talent density of Malaysian companies involved in global gaming projects, it is only natural for Malaysians to play a part in shaping the global metaverse.
"We're seeing incredibly innovative economic models coming out from metaverse projects and seeing this innovation is exciting as Malaysia will get a chance to play a pivotal role in shaping the global landscape," Low said.
While it is clear that MDEC has a direct interest in becoming a facilitator to develop local talent and potentially being a player in the global export IP market, they are also taking a stance to work with regulators.
Low argued that while the rules on categorization of cryptocurrencies by the Securities Commission of Malaysia (SC) are already clear, the rules have not been properly distributed or communicated to the private sector properly. Nonetheless, they intend to take the helm in creating positive regulations with the appropriate bodies.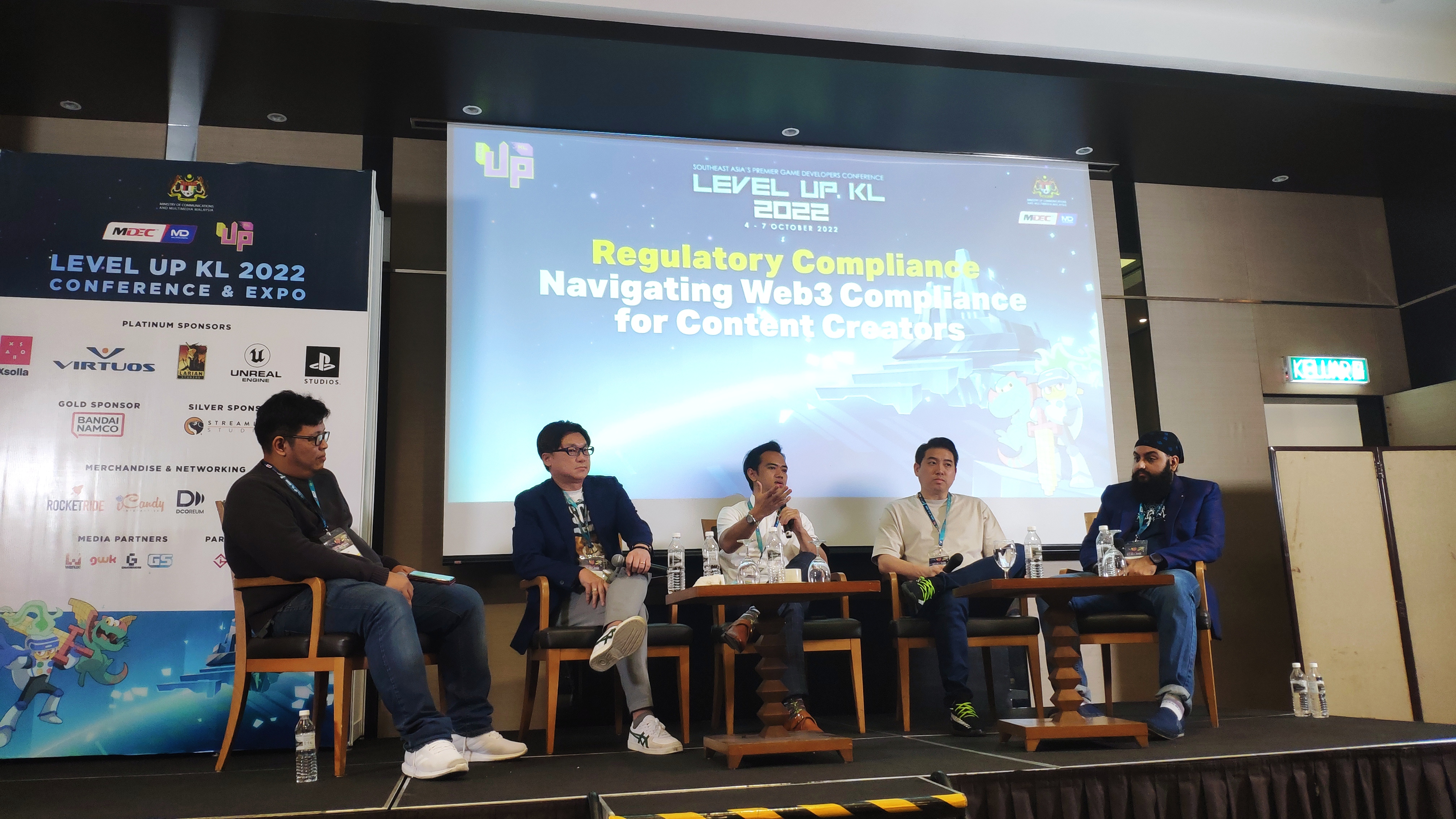 This comes after the private sector market sentiment had previously voiced out for clearer guidelines from the responsible bodies.
"Facilitation is necessary, and the priority has to change from regulation to facilitation", said industry leader Harpreet Maan Singh, CEO of Blocklime, expressing his concerns on the unclear regulations from the SC. "If we regulate instead of facilitate, we stand to lose out more on talent & speed by limiting the potential of this industry".
All eyes are now on the upcoming Budget 2023 announcement, where government support is expected to favor structural reforms and sectors with strong fundamentals for Malaysia's economic growth.
Hopefully after the budget announcement, this will provide a message clear enough to dictate the direction of Malaysia in the global landscape and allow blockchain company leaders to have a clearer picture on their futures.