Table of Contents
This week, we highlight two metaverses in the market that launched two new campaigns: The Sandbox's Season 3 Alpha and Xanadu's Merdekaverse. We do a cross analysis between these metaverses, analyze their monetization motivations and break down their strategies towards navigating regulatory concerns over in Malaysia.
Xanadu: The Malaysian Mammoth
Xanadu recently launched their "Merdekaverse," a metaverse themed on Malaysia's independence day. The Xanadu metaverse is built in-house by the MinistryXR team on the Tezos blockchain with a strong team of industry veterans from both media and tech.
The Ministry XR website has a seriously impressive list of over 30 MNCs and Malaysian conglomerates as clients, including big names like Maxis, Coca-Cola and Petronas.
The dream for them here is to ultimately build an immersive commerce experience, driven by real online to offline utility.
Its user acquisition strategy draws users with nostalgic moments from Malaysia's history. The event features avatars of Tunku Abdul Rahman making his historical speech announcing Malaysian independence and a concert from the late Malaysian pop sensation Sudirman.
The revenue strategy is then monetizing on media spend within the Merdekaverse, distributing ads to the attendees sponsored by corporate partnerships. Albeit being a straightforward loop, it is chosen in line with Ministry XR's vision towards "Advancing society through positive impacts built on moral principles."
Sandbox: The Befitting Behemoth
The Sandbox's announcement of Alpha Season 3 is a new global adoption drive of new users to its metaverse. The Sandbox (a household metaverse name at this point) promises a wide variety of free playable content from partnerships with big brands with the likes of Snoop Dogg, Atari and other big names.
The big draw for players here is the 1.5 million $SAND token rewards ($0.95 per token at time of writing) that are up for grabs, obtainable through grinding in-game content over 10 weeks.
What's interesting with this model is that while players are able to grind the utility tokens for free, players are required to submit a KYC in order to actually receive the reward. A sure way in defining a way to secure a player database of actual customers profiles (a digital marketer's wet dream).
The model here uses an "advanced habit forming, user adoption" strategy as seen with most games, where the longer you grind, the more you earn. The more you earn, the more likely you are to return to the metaverse and buy pixels.
Monetization Motivations
The direction that both these metaverses are taking on relies on increasing their total number of users for better unit economics, indirectly increasing their commercial value to fulfill the metaverses' promise towards immersive commerce capabilities.
With Xanadu, user acquisition is driven by the intention to redirect ad spend of Malaysian corporations back into the country, keeping in mind the threat of an increasing outflow of digital media spend to American web2 tech companies.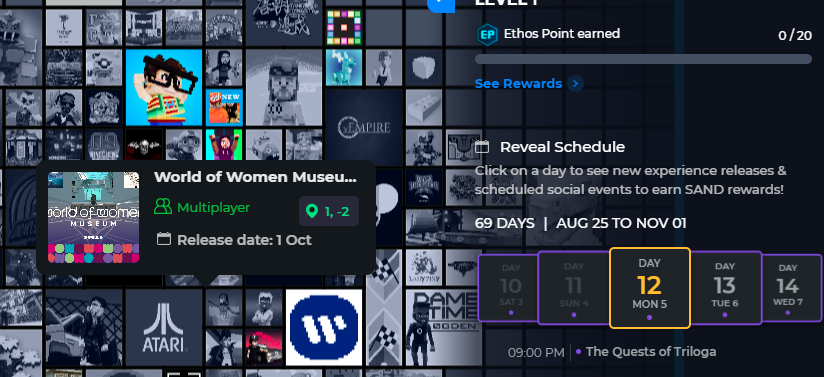 With The Sandbox, user acquisition is creating data assets for future revenue as they leverage on their First Mover Advantage. With each partnership secured, they aggressively improve intrinsic value in exchange for sticky users and a global KYC database trove.
Given both aggressive strategies for user adoption, it is unsurprising regulators have started paying attention to metaverses and viewing metaverse NFTs as transactional assets. It will also be unsurprising that metaverses will be the first to be given the regulatory hammer as companies such as the Sandbox are collecting KYC data (think metaverse loans potential).
Both metaverses Blockhead interviewed share their thoughts on Malaysian regulation:
Ministry XR CEO, Ivan Khoo, aligns Xanadu with a regulation for innovation thought process, "Web3 needs clear definition, there isn't enough accessible information and that is preventing a generation of innovators from entering the space."
George Wong from the Sandbox, insisted that regulation needs to be pragmatic: "We are okay with regulation, we know it needs to be done, but the rules need to be clear. Classification of NFTs and cryptocurrencies need to be right, there cannot be a blanket regulation."
Regulatory Retorts & Responses
Regulators undoubtedly face a tough challenge in designing a respectable regulatory draft. On one hand, there is a responsibility to strike a balance between innovation and community protection. On the other hand, there is a responsibility of both the Securities Commission and the Malaysian Communications & Multimedia Commission to accurately classify the niche speculative and utility features of web3 tech.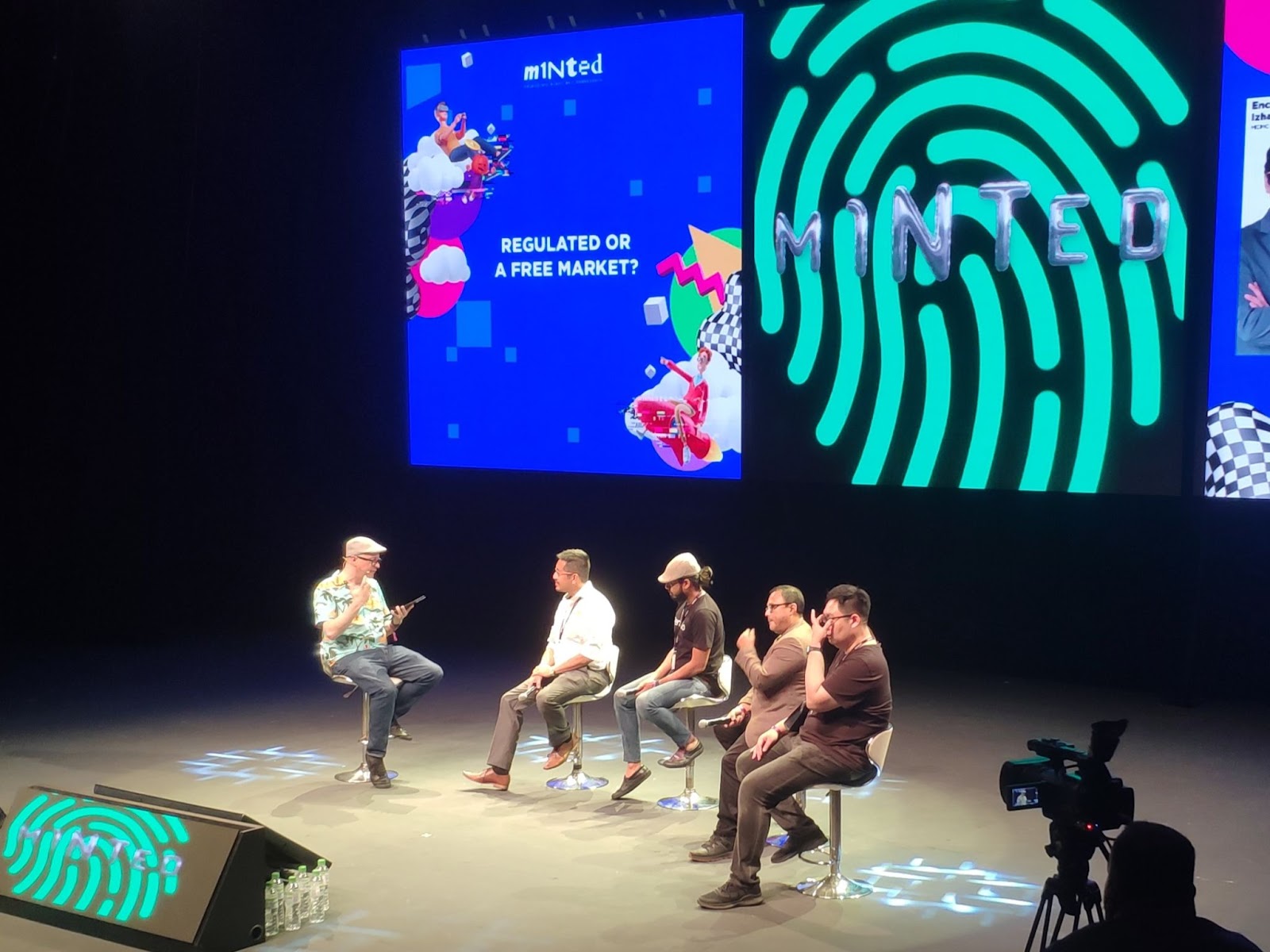 A panel at M1nted Asia between lawyers and regulatory representatives cited that given the complexity of cryptocurrencies and NFTs, it is unfair to regulate web3 with current laws but it is certainly coming. The choke point here is the complexity caused by the financial elements, which overlap existing concerns of money laundering & securities trading.
Therefore given the looming uncertainty, metaverse users and businesses should be prepared for the legal issues that will arise as the market develops. Companies and users that navigate uncertainty the best will undoubtedly thrive.
Read more: Blockhead Scopes Out M1nted Asia's Showcase of Malaysian NFT Projects