An NFT project called CryptoDickbutts surged in trading volume over the weekend. Between 7 to 8 August, the project saw its trading volume increase 935% from 65 ETH to 673 ETH.
Dickbutts has played a recognisable part of internet meme culture since 2006 when the illustration was first created by comic book artist K.C. Green.
Read more: Admit It, NFTs Are Ugly and Expensive
In March 2021, Dickbutts released a collection of 161 NFTs on Ethereum, which was later named the OG Collection. 5,200 NFTs were subsequently launched under Series 3 in August 2021.

Currently, the cheapest CryptoDickbutts Series 3 sells for 3.6 ETH on OpenSea – its highest ever floor price.
With no road map, the CryptoDickbutts is proving to the NFT community that meme projects are here to stay, and can even eclipse blue chip NFTs.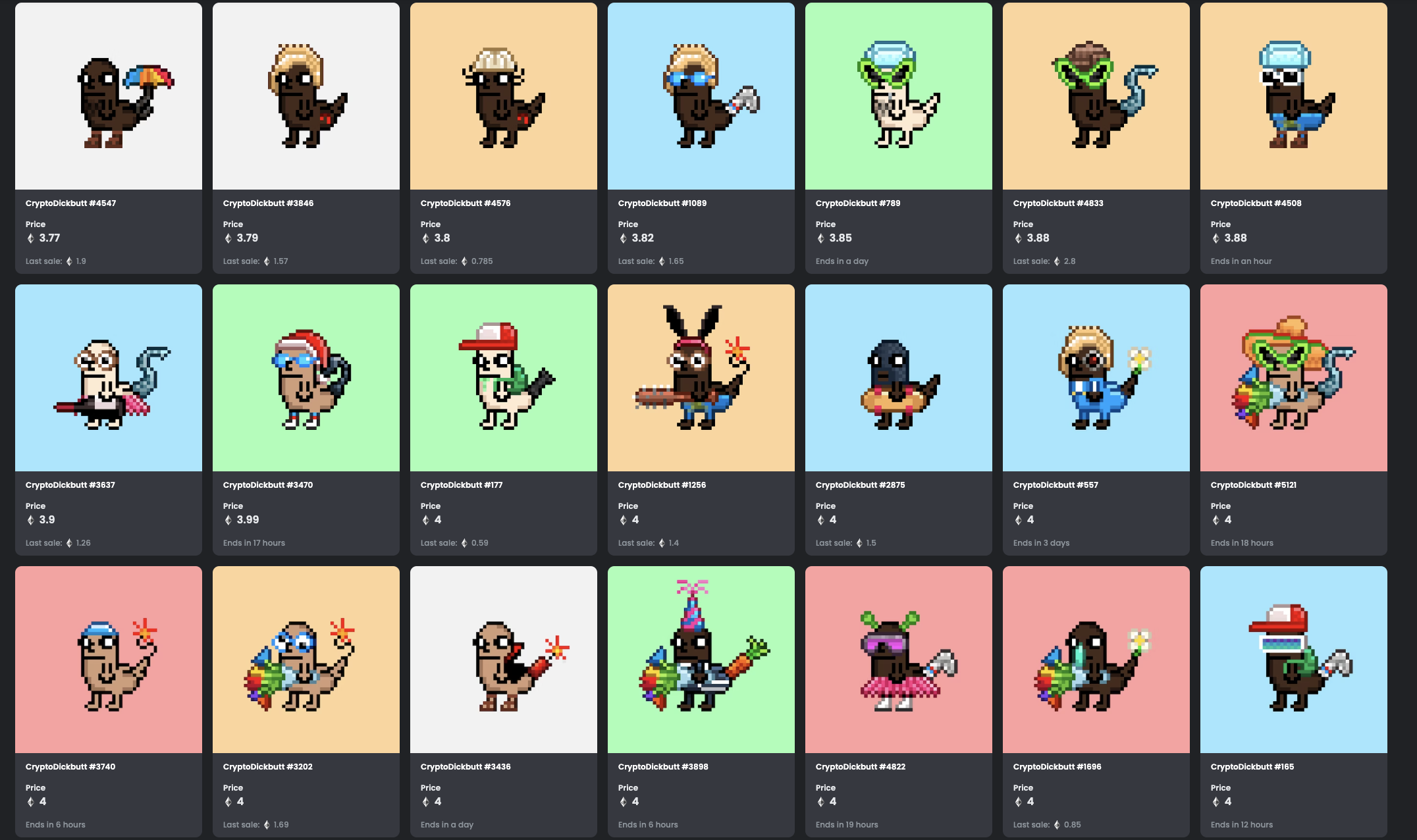 CryptoDickbutts is governed by CryptoDickbutt DAO, which features names such as Steve Aoki and Blondish.
It is thought that Twitter user Meltem Demirors, with over 250,000 followers, may have been the catalyst to CryptoDickbutt's sudden surge after hosting an "emergency" Twitter Spaces to talk about "the prophecy and the epic bang."
Read more: Reflecting on the Nihilism of Free Mints