The world's largest stablecoin Tether USD (USDT) has suddenly seen US$1.6 billion in withdrawals, and it all feels scarily familiar.
In an eerie case of déjà vu, USDT recently depegged again after Celsius froze all withdrawals. USDT previously lost its peg amid the Terra UST fiasco.
Now, many are questioning whether USDT will see the same fate as UST.
Within 48 hours, investors withdrew US$1.6 billion from the leading stablecoin, reducing its circulating supply to US$70.8 billion – its lowest since October 2021.
(F)orget (E)verything (A)nd (R)emember
Crypto winter is officially upon us, and the market is feeling the chills in every extremity. With the Fear & Greed Index at "Extreme Fear", market participants are fearing the worst.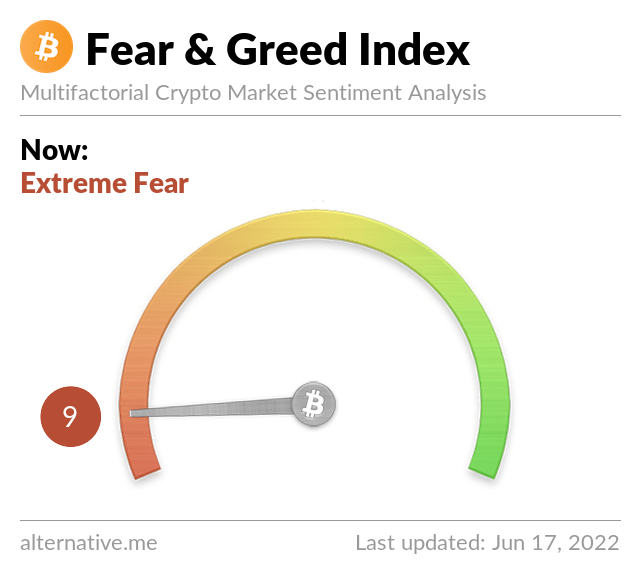 Stablecoin holders are particularly fearful that Tether could suffer a similar fate as UST, according to Oanada's senior market analyst Edward Moya. "Too many institutional crypto investors are down massively, and they are worried that if this part of the crypto ecosystem collapses, Tether will crash," he said.
UST terrifyingly demonstrated that stablecoins are not only unstable, but have the ability to crash to zero.
Same Same But Different
Although Tether lost US$10 billion in market capitalization in the wake of the Terra's crash, USDT and UST are vastly different entities.
UST uses an algorithmic stablecoin structure that has no backing other than on-chain algorithms to maintain its fiat currency peg.
Meanwhile, USDT is over-collateralized with cash or cash-equivalent assets in its reserves. For each USDT issued, US dollars or equivalent is deposited on a 1:1 basis.
Tether's website states it currently has just under US$70 billion in assets at the time of writing.
USDT or USDonT
Whilst USDT's cash backing sounds more secure than UST's algorithimic structures, concerns still remain about the quality of its backing.
In 2021, Tether was forced to pay a US$42.5 million fine by the Commodity Futures Trading Commission for lying about claiming that  every issuance of USDT was fully covered by money in its bank accounts.
It was then alleged that Tether held billions of Chinese debt, including the world's most indebted company Evergrande. Tether has since dismissed the claim with CTO Paolo Ardoino recently committing to replacing its commercial paper backing with US Treasury bonds.
However, in a recent tweet, Semper Augustus Investments group president Christopher Bloomstran dismissed Tether's commitment as lies.
"The fraud of unaudited reserves will be readily apparent. Commercial paper? A lie. Treasuries? So far beyond Madoff. Who believes this nonsense? Massive Ponzi. If you are still in you get what you deserve," he tweeted.
Nonetheless, US$9 billion has been reportedlty redeemed from Tether, suggesting that USDT has the ability to stay afloat.
The question now remains as to whether Tether can sustain itself in the event of a serious bank run.