Crypto winter might be upon us but Coinbase is having a winter of its own.
Releasing its Q1 2022 earnings yesterday, Coinbase announced atrocious numbers that shook an already skeptical bear market.
Net losses came in at a whopping US$430 million, eclipsing Wall Street expectations of US$47 million. Revenue fell 35% to US$1.2 billion, falling short of the US$1.5 billion expected.
Trading volumes also sank 44% from the previous quarter with monthly trading users dropping almost 20% lower compared to the previous quarter to 9.2 million.
In a letter to share holders, Coinbase cited a "continued a trend of both lower crypto asset prices and volatility that began in late 2021."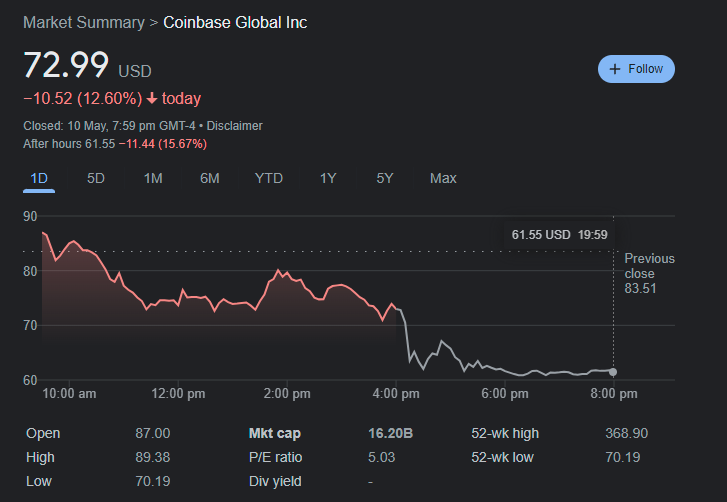 Shares in the US crypto trading platform dropped over 15% after market close, following a 12% drop during the trading day.
Although Coinbase has had a rocky time since listing in April 2021, it achieved a market cap of just under US$90 billion towards the end of 2021. As of its latest earnings, Coinbase now has a measly market cap of US$16.2 billion.
To put this into perspective, at US$90 billion, Coinbase's market cap was bigger than USDT – the third largest coin by market cap. With a market cap of under US$17 billion, Coinbase is now smaller than USDT, BNB, USDC, XRP, SOL, ADA and even rival platform Binance's BUSD stablecoin.
Even in a tumbling crypto market, Coinbase's market cap is shrinking faster than the cryptocurrencies it houses on its platform. With predictably more damage to come to Coinbase's share price when NYSE opens on Wednesday, it wouldn't be surprising if the trading platform's market cap shrinks below Dogecoin's.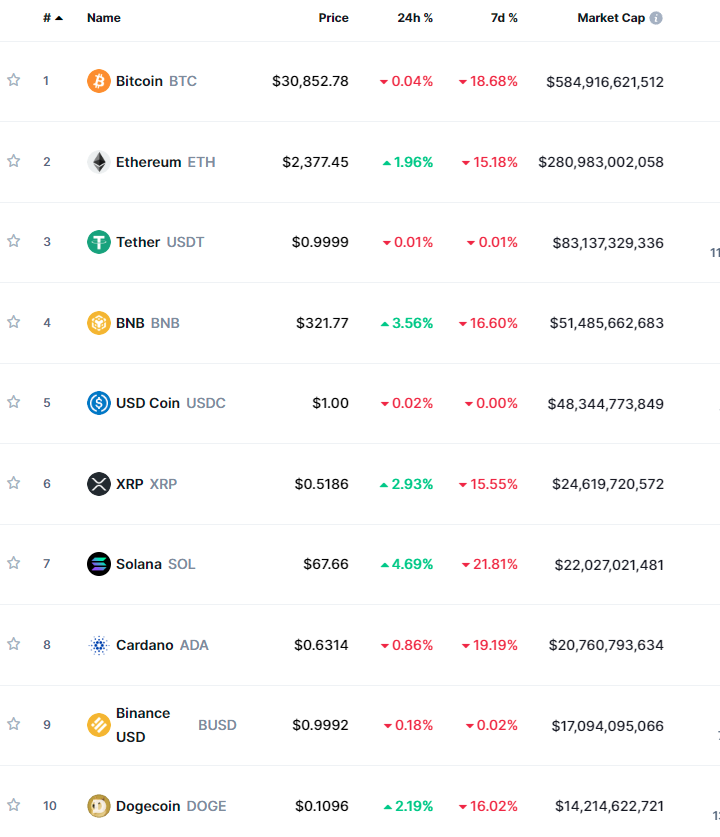 Our take
We were once rather bullish about Coinbase, which provides investors with exposure to crypto without directly touching it. However, the recent numbers released are troubling to say the least. At US$61.55, Coinbase's share price is at a heavy discount from its IPO price of US$342. For the super risk-tolerant, it could be the deal of the century in years to come, but you didn't hear it from us.