We heard you. You wanted it. We've delivered. Blockhouse is back for its second year running and we're inviting you to be a part of it.
This time, in true Blockhead fashion, we've partnered with SG Builders and Headquarters (HQ.xyz) to bring you the most off-the-wall Token2049 side event. Whether you're a blockchain buff or just Web3-curious, this is the place to be.
Join us and meet hundreds of builders in Singapore and across the world, including biometric firm Worldcoin. Yes, that Worldcoin.
Look forward to an afternoon of engaging discussions from project leaders charting the way out of crypto winter. Hear directly from Web3 builders who are crafting innovative solutions with blockchain technology as well as founders who will share their strategies to tackle brutal market conditions.
​Encompassing a broad range of projects including developer platform Alchemy, Tokenize Xchange and DeFi management tool Dezy, these discussions are led by communities for communities, with amazing curated conversations and audiences.

Meet fellow founders, builders, VCs and industry folk as we connect over drinks and food, and learn from great conversations in a private venue.
---
​Agenda
10:50 AM: Founder Stories by SG Builders
​How did it all begin? The founders of SG Builders take us back to where, why and how it all started.
​Featuring:
Ivan, founder of Gearbox Protocol, former core-team member of LobsterDAO
Sunny Singh, CTO/Co-founder of Headquarters (HQ.xyz)
Phil Hedayatnia, Founder of Airfoil Studio
​11:50 AM: Product Launch by Dezy.Finance
​Dezy.Finance has something up its sleeve. Get your alpha now.
12:00 PM: Lunch & Networking
​This round's on us.
​1:30 PM: The Middleware in Web3.
​From creators to users, the middlemen and middleware are too often overlooked. Let's share a moment for those who transform our Web3 dreams into reality and make it easier to onboard the next billion.
Featuring:
​Moderated by Neil Liew, editor, Blockhead.
​2:10 PM: Product Learnings with Coinbase
​A pillar of Web3, Coinbase's products are paving the way for the industry whilst bridging the Web2 world. Hear directly from Coinbase Group Product Manager, Moheeth Alvi, who will spill all about what it takes to build the US's biggest crypto exchange.

Moderated by Joyce Lee, Island Fintech.
​3:00 PM: AMA with Worldcoin
​Throw your best questions to Ian Dilick, WorldCoin's Devrel Lead. Don't hold back. Submit your questions here.
​Moderated by ChainArgos founder Jon Reiter.
​3:30 PM: Networking
​This round's for you. Mingle and get to know the curated crowd we've brought in.
---
​The Venue
​ETTA Penthouse is located at the penthouse floor of a building in Kampong Bugis, our venue is a beautiful space for you to hang out, meet and mingle with other builders.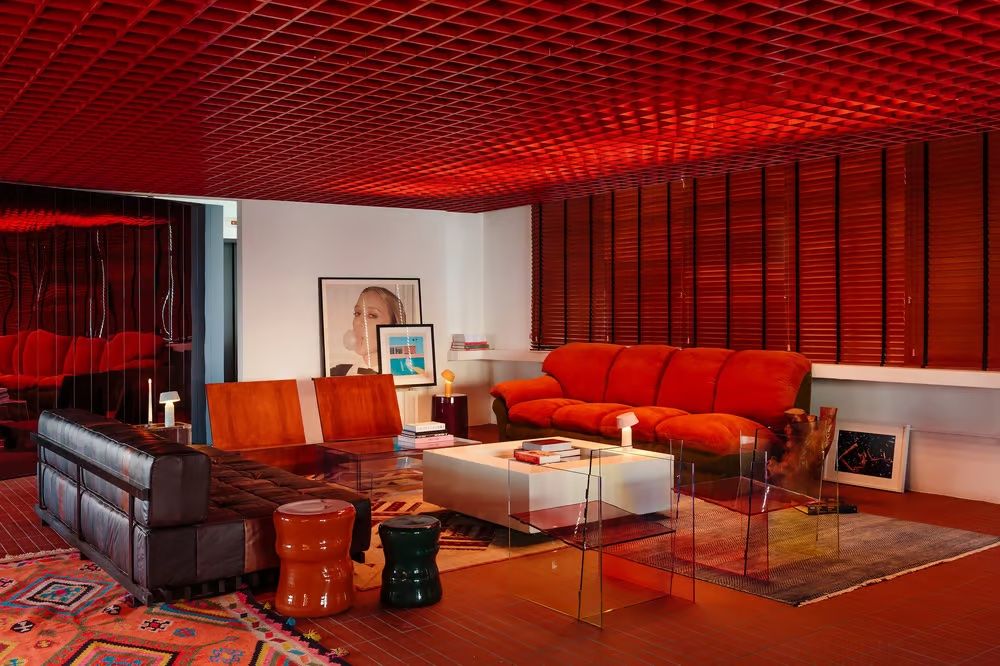 🗓 When: 12 September 2023
⏰ Time: 10 AM - 6 PM
📍 Where: Etta Penthouse, 66 Kampong Bugis, Singapore 338987
🎤 Hear from Web3 experts and thought leaders
🍕 Enjoy some tasty lunch, snacks, and drinks on us
🤝 Network with like-minded peeps
🎁 Grab some exclusive swag
How to get involved:
Register Now: Secure your spot by clicking here. Sign up with referral code "BLOCKHEAD2049" for preferential approval. Please note that walk-ins without pre-approval are not possible.
Join Our Telegram: Stay in the loop with all the latest updates by joining our Telegram group.
So, are you in? We can't wait to hang with you and dive deep into the Web3 world.
---
Event Sponsors
​WorldCoin
Worldcoin is a digital currency that will launch by giving a free share to every human on Earth.
​Alchemy
Alchemy is a developer platform that helps companies to build reliable decentralized applications.
Coinbase
Coinbase is building the cryptoeconomy – a more fair, accessible, efficient, and transparent financial system enabled by crypto.
​Today, we offer a trusted and easy-to-use platform for accessing the broader cryptoeconomy, including in Singapore.
​Dezy
DeZy is a business building on top of decentralised finance protocols.
​Tokenize Xchange
Tokenize Xchange is a leading Digital Assets Exchange in SEA in providing liquidity to digital assets investors.