In the biggest Pizza Day celebration in the world, CryptoBilis did it again after bringing over 500 people under one roof to celebrate the iconic Bitcoin festivity in Kuala Lumpur. This time with more Web3 exhibits, 4 Lamborghinis, & free flow pizzas.
The event that resembled an atmosphere of a neighbourhood block party for friends and family, provided a casual place for communities in the industry to get together for an evening of drinks and pizzas. The community barbecue semi networking event started in the late afternoon and had multiple local and international exhibitors operating booths to give out swag and merch to attendees.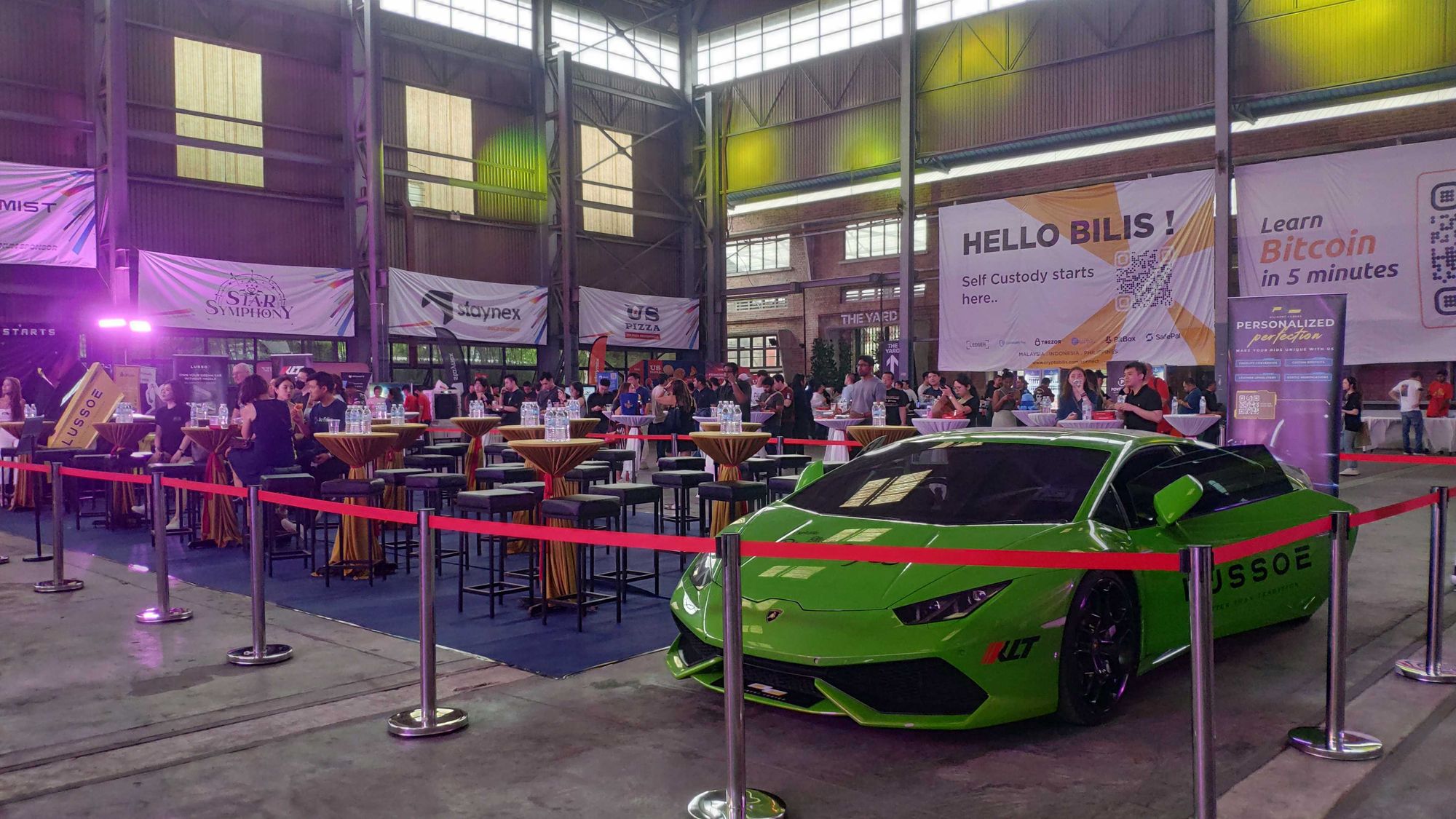 Naturally, the community took it as an opportunity to have some fun together as the event was jam-packed with chaos-inducing games and included a pizza eating competition.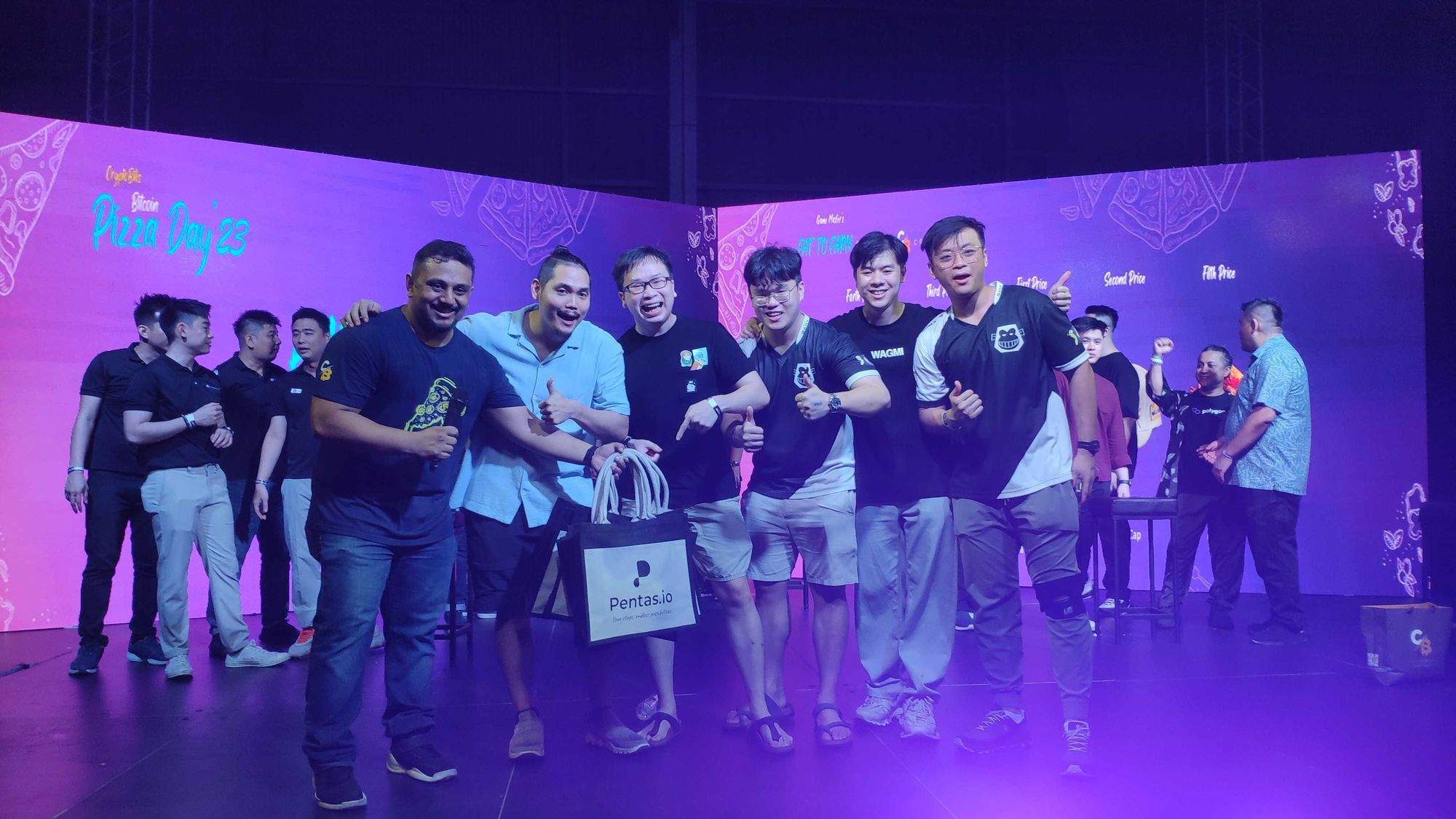 The Pudgy Penguin NFT community who had recently been active in the local community, also played ringleader to the activities with a Pudgy Penguin Show that literally brought people to their knees in a limbo competition for swag.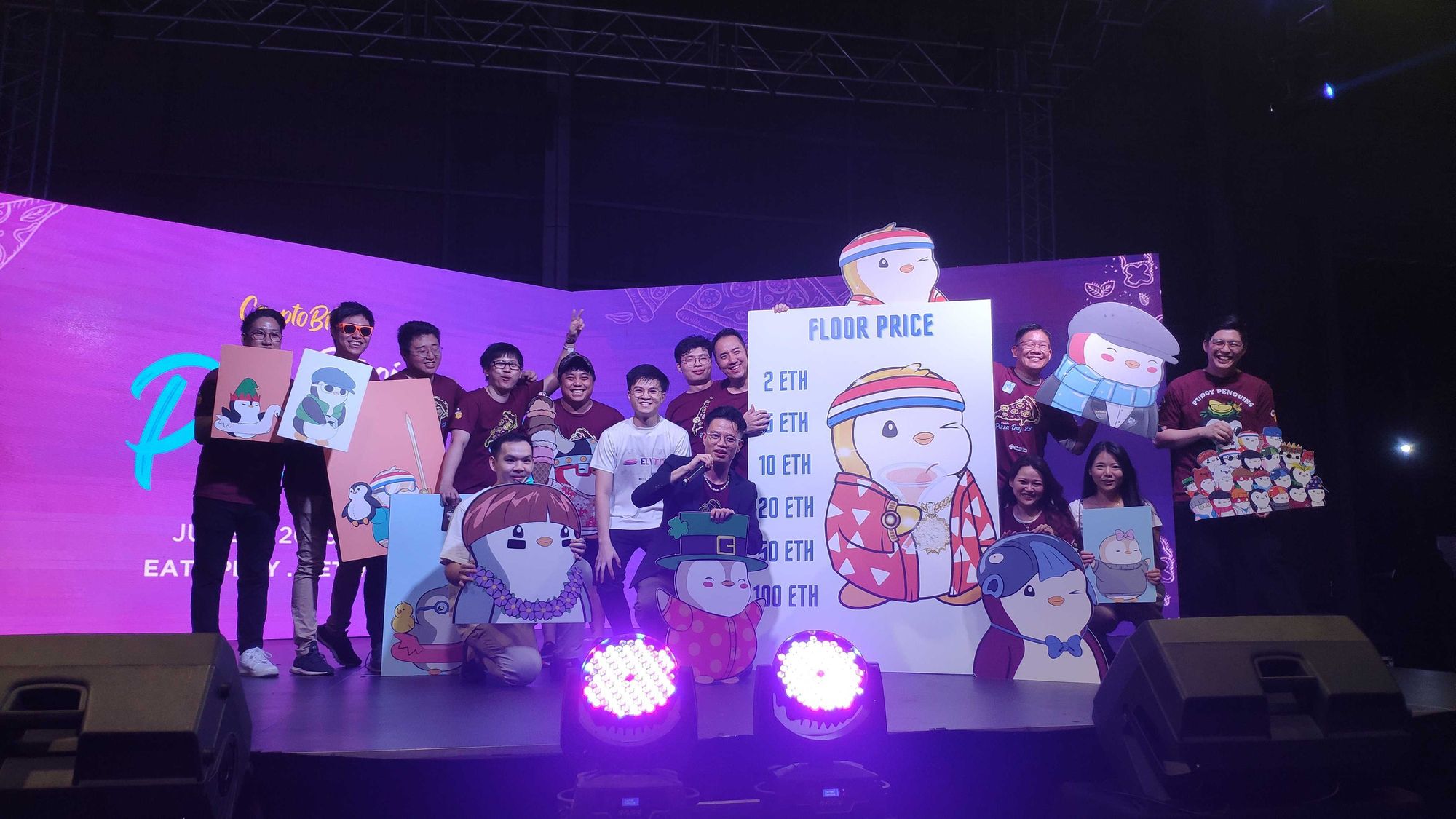 On the serious side of things, the regulators, on-chain watchdogs and builders in the space took to the stage to bring forward advise in supercharging the Malaysian ecosystem.
The key messages mostly touched on re-educating public perception that blockchain and crypto are real technologies beyond the scams.
However, the lead up was generally for the industry to cooperate with government agencies in getting the bad actors out. Securities Commission Malaysia Regulator, Nicholas Chong, said that "Securities Commission of Malaysia are actively clamping down" on scams and ponzis, but required more help from the public to report bad actors or organisations that were luring Malaysians into investment scams.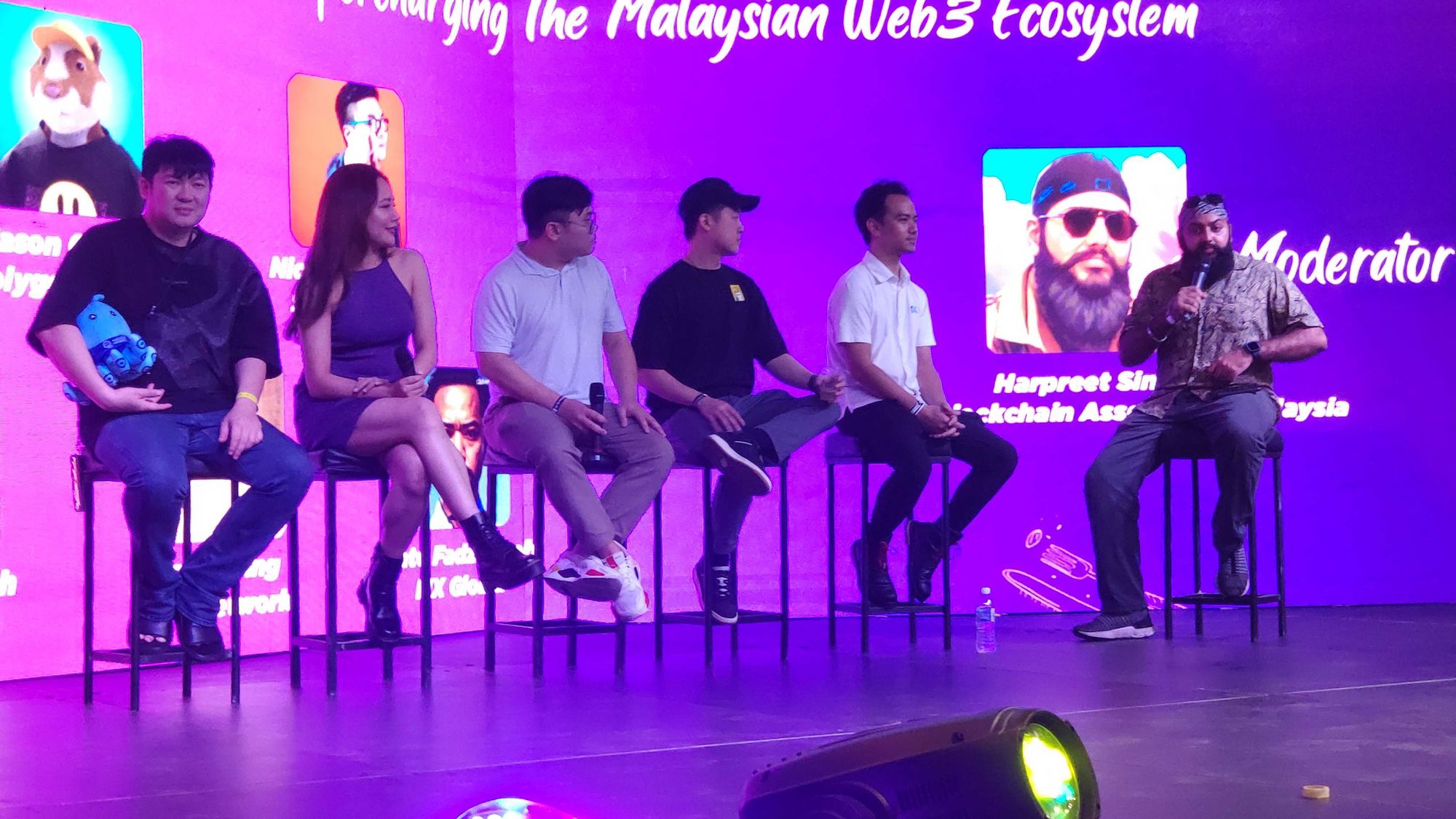 Speculators also took to the stage to discuss the current macro trends and what was needed to trigger another bullrun. The clear consensus here was that a bull market would happen when the technological utilities for blockchain are clear and that there were more products being built in the space. Until then, the entire industry would have to persevere as it faces continuous global scrutiny.
Events
Wed, June 14
8:00 pm - ZKML: Verifiable & Privacy-Preserving Compute in Blockchain (Online)
Fri, June 16
4:00 PM - Sui Network x Kucoin Labs Summer Hackathon - Gasless Transactions (Online)
Sat, June 17
11:00 am - June 2023: The Synergy of AI and Web3 | Public Goods & Refugees Design Challenge (APU, Taman Teknologi Malaysia)
2:00 pm - WIBA Meet-Up (KK Edition) (Digital & IOT Sandbox,