Polygon DevX meetup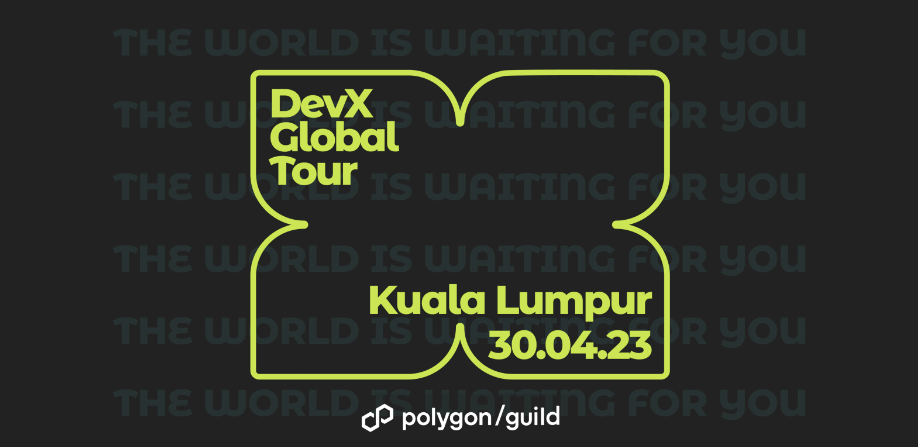 Layer 2 Polygon's DevX Global Tour hit Malaysian shores as part of their roadshow to promote the Layer 2 and signups for its global hackathon. Leading this was Polygon's DevRelations APAC lead Kevin Ang, who had previously organised and hosted the tour in 7 other APAC countries within the last 2 months.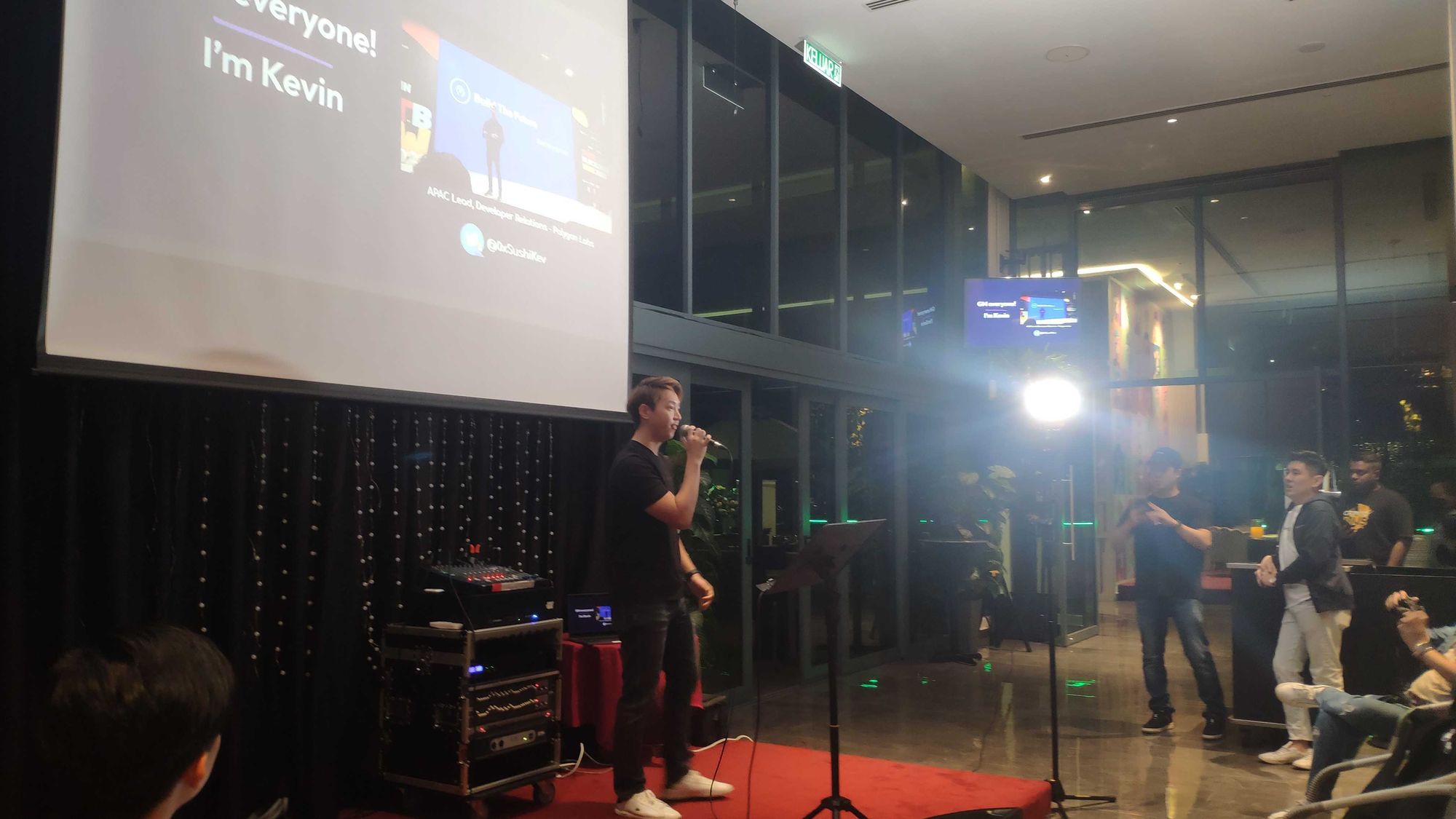 During his keynote, Ang delivered that Polygon's ambitious plans for global takeover were split into 3 main pillars:
1. Leading blockchain tech advancements
2. Building a thriving ecosystem of use cases
3. Open sourcing building to the dev community
With that he showcased to a crowd of over 80 people the latest infrastructural products from Polygon, mainly Polygon Supernets, Polygon zkEVM and Polygon ID. Presented were also the use cases, for developers to build secure institutional grade internal databases and digital identities.
He also encouraged developers to apply into the DevX Global Tour Hackathon happening virtually from 1–21 May. Not unfamiliar with incentivising effort, Ang promised the hackathon will hold a whopping $120,000 in prizes for the winning teams.
ZaynFi: Halal DeFi
ZaynFi graciously announced their market entry with a Raya dinner for the community on 3 May for 50 people. The event, which attracted a sophisticated crowd, showcased ZaynFi's one-click to DeFi yields with their user-friendly product made for the halal market. The non-custodial staking product promised users yields higher than the available offerings of traditional finance products (1% - 4% p.a.) in the market.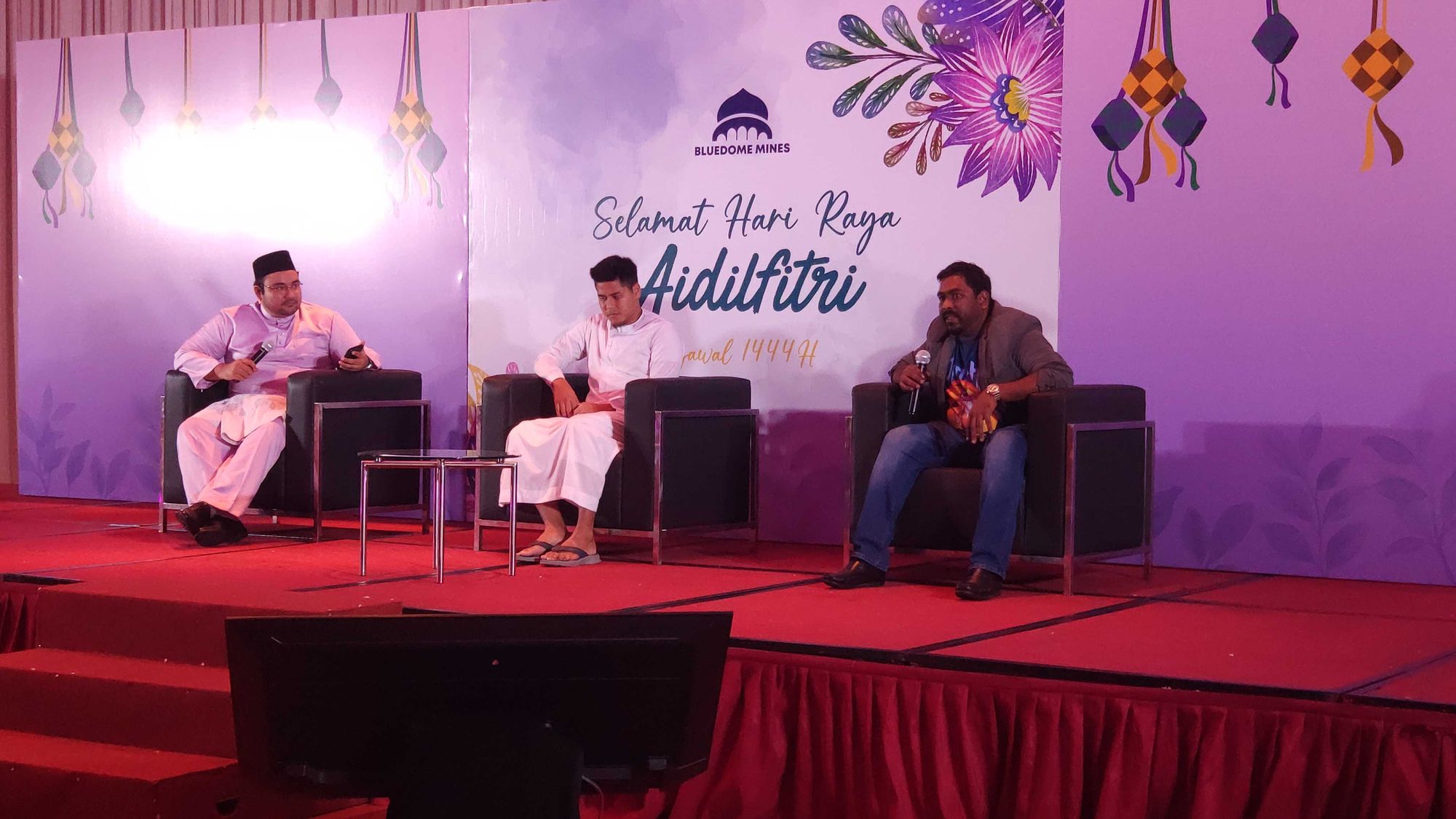 The company, founded by Syakir Hashim and Aziz Zainuddin, are formidable names within the Islamic finance and tech sector, with Hashim previously being the CEO for Wahed Investments, and Zainuddin, the co-founder of StellaSwap, the largest DEX on Moonbeam and Polkadot chain. Together they had successfully secured US$600,000 in pre-seed funding from Cur8 Capital, the venture investing arm of UK-based Islamic Finance Guru and 500 Global.
The event had both founders speak about the next paradigm of Web3 adoption and the need for more decentralisation in the current space. However, they fully acknowledged that the trade-off for decentralised ownership of assets meant users had take full custody on deploying their own assets. Also seen during their panel discussion was CryptoBilis' CEO Arravind Prabu placing his input into the discussions towards the market's need for DeFi.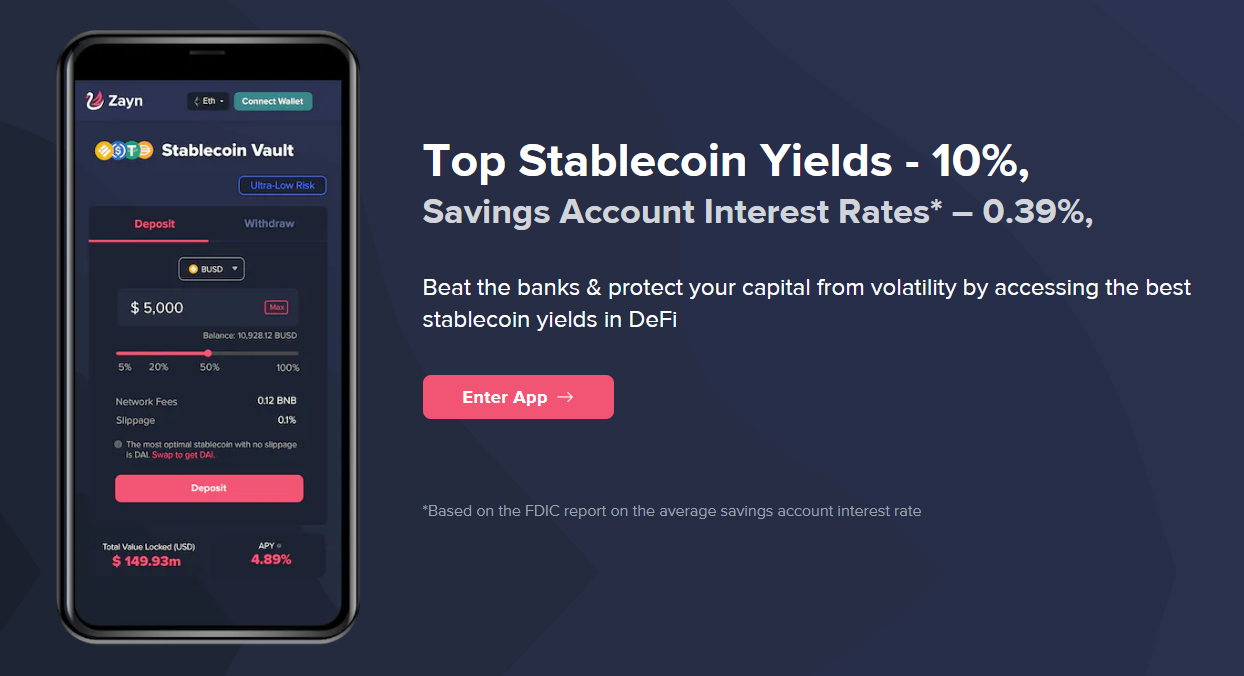 After a few interviews with key members of the team, they revealed that the yields promised to users were made possible through a combination of complex staking strategies, DEX aggregation and DeFi swap fees. Their product would also be designed with a UX-friendly approach for adoption would be made similar to that of a robo-advisory fintech product which came in to the fintech market earlier in 2016. The product is currently undergoing beta and is scheduled to fully launch in the coming week.
Scroll Malaysia
Scroll Malaysia held its first meetup for devs with the support of EthKL. Members of the local Ethereum community were enthusiastic to share lengthy discussions on Scroll, L2s and zero-knowledge proofs (ZKPs).
Scroll Malaysia's first meetup was a blast! 🔥🔥🔥

Tons of great discussions on Scroll, L2s and ZKPs. Such enthusiasm from the local community 🤩

🧵Here's the summary of what happened last night: pic.twitter.com/X2MnPEX8Fm

— Scroll Malaysia (@scroll_my) May 4, 2023
The community meetup served as a place for discussion and for developers to receive updates on the Scroll ecosystem pertaining to ZK applications for rollups, payments and digital identities, among other use cases.
Events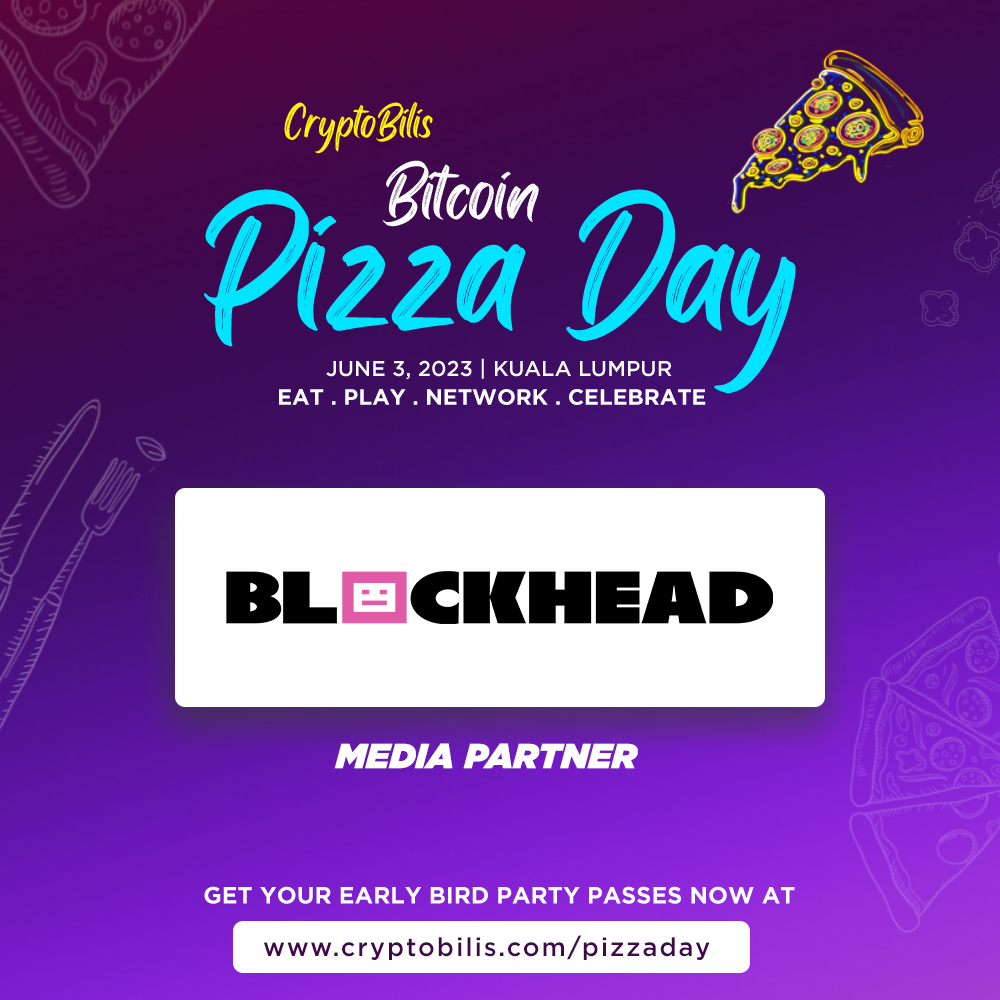 If you haven't already, get your tickets for CryptoBilis' Pizza Day happening on 3 June 2023 in Kuala Lumpur. Be it if you're a crypto maxi, web3 builder or even a degen trader, the largest Bitcoin Pizza Day celebration ever hosted will be a fun one for the community. This year there will be 15+ exhibitors, 50+ Web3 entities and a TON of pizzas! Get your tickets to the event here.
Scroll Malaysia is hosting a meetup in Penang: EIP-4337 Account Abstraction & Shanghai Upgrade. The event covering the technicalities of the smart contract ecosystem will be held on May 10 at the Digital Penang office. Sign up for the event here
EthKL is hosting its monthly gathering once again at Sunway University. The event happening on May 13th from 9 am - 3pm will host informational breakout sessions of all levels for people interested in the space. The companies presenting in these sessions include big names such as Etherscan, Coingecko, Nethermind and Luno. Sign up for the event here.
---
Stay ahead of the game by signing up as a member of Blockhead and never miss a beat in the world of digital assets.