Seasoned investors have filed a police report against Singapore-based crypto exchange Sparrow for not going to market with their initial coin offering (ICO) despite issuing tokens.
Sparrow Exchange had offered investors tokens in 2018 for an ICO that never made it to market. In their whitepaper dated 20 February 2018, the exchange stated that "Sparrow Tokens will be required to pay for transaction fees, withdrawal fees, and platform listing fees. Incentives and rebates will be paid in Sparrow Tokens."
Some 1.4 billion tokens were planned to be in supply. Its private sale had a minimum contribution of $10,000 with a hard cap of $5 million, offering 30% of contribution in bonus tokens. Pre-sale had a hard cap of $20 million with a minimum contribution of $1,000.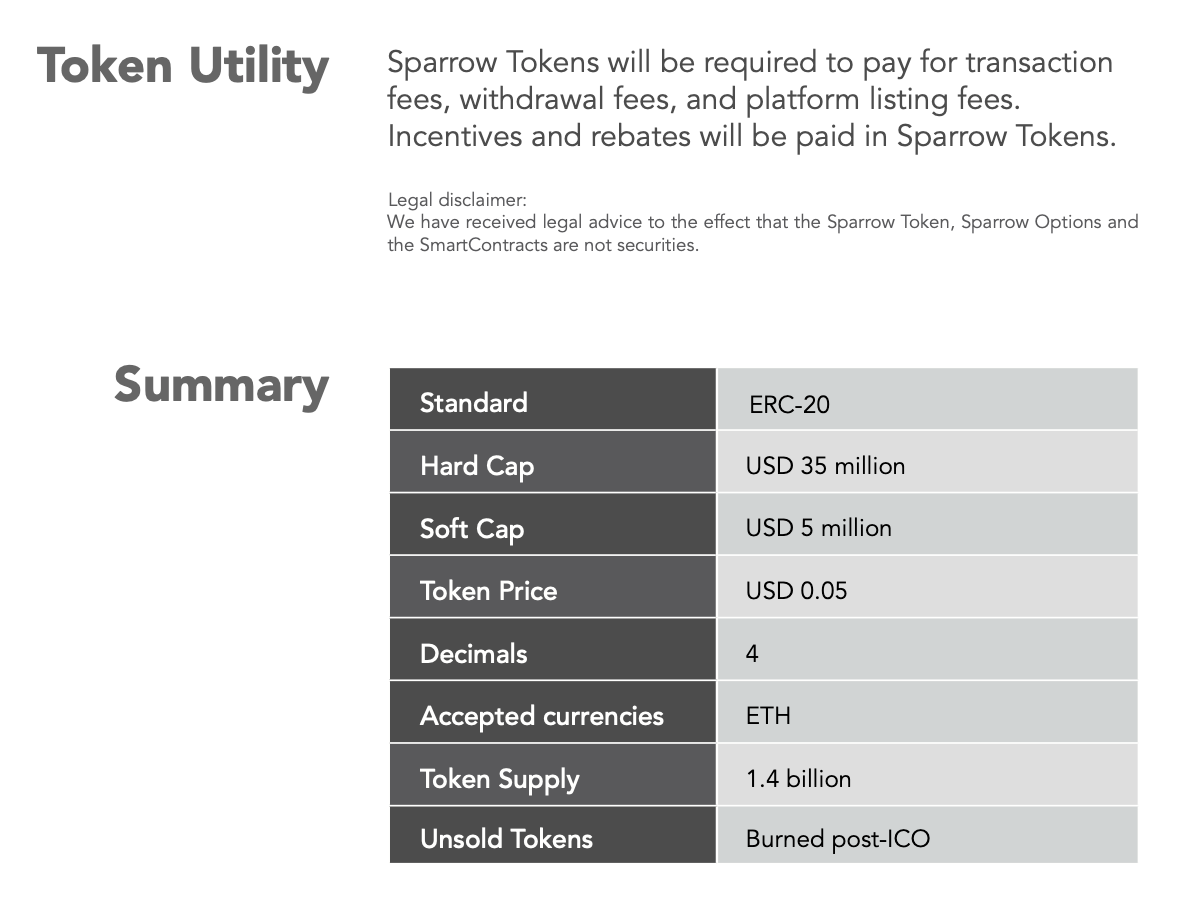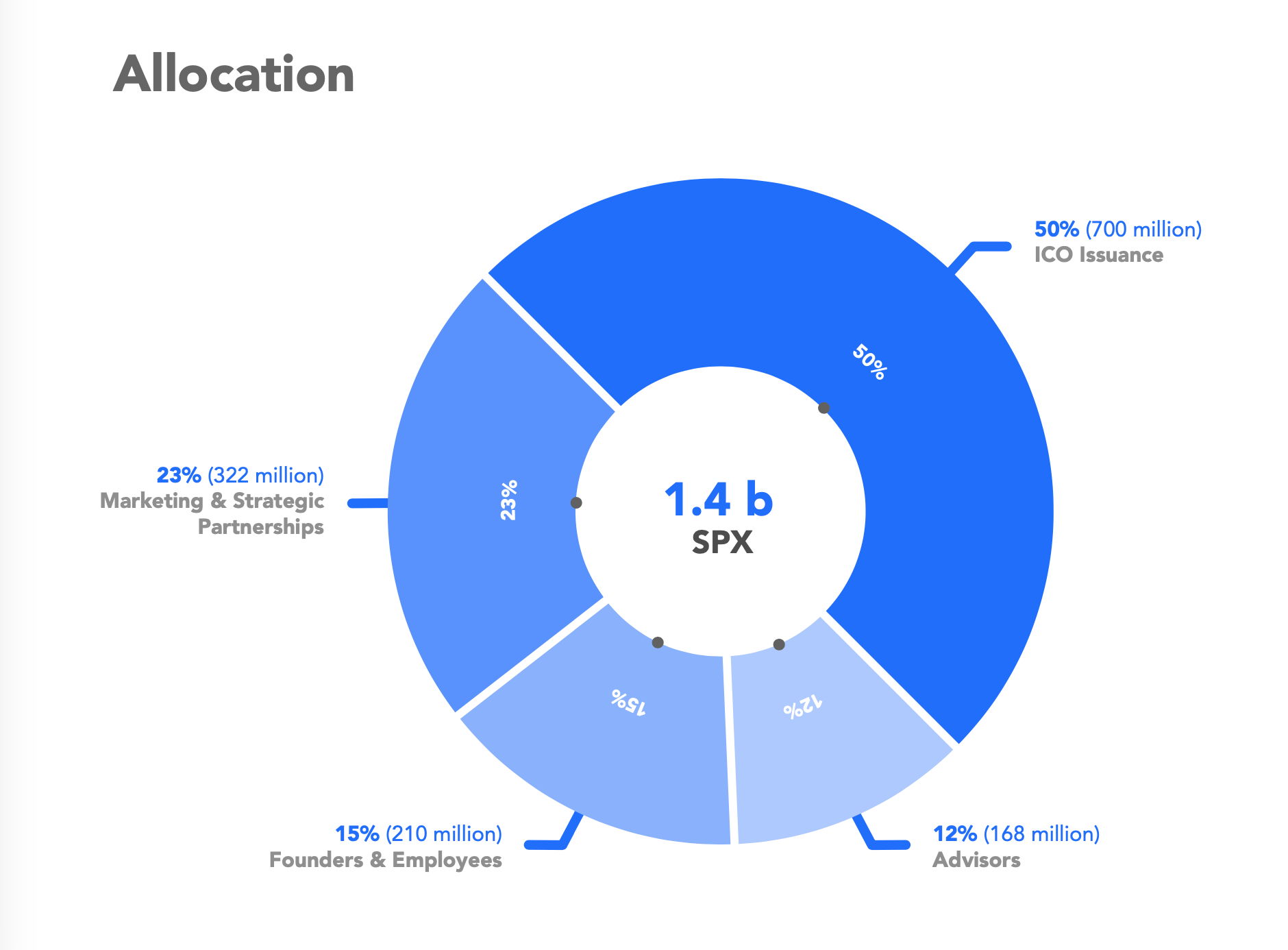 "We have several plans to appropriately reward strategic partners and contributors who help make our ICO a success," Sparrow's whitepaper states. "We plan to provide Bonus Tokens to contributors in the private sale and pre-sale based on the contribution size. Unused Bonus Tokens after ICO will be allocated to the Incentive Program which offers volume-based incentives and rebates for active traders, and CommunitySECURE program to reward community contributions to security efforts for our platform."
According to Sparrow's roadmap, 2018 Q1 would see the registration of interest, Q2 would feature the ICO issuance, Q3 would introduce Sparrow Options beta with Sparrow Options launching in Q4 that year.
Disgruntled investor and managing partner at NWD Holdings, Sean Lim, was introduced to the platform's CEO by John Ng Pangilinan, the grandson of property tycoon Ng Teng Fong, who built Far East Organisation and Sino Group, and serves as a board member and advisor to Sparrow.
Lim was impressed by Sparrow Exchange CEO Kenneth Yeo, who had told him how the tokens would be able to provide stability and hedge against market volatility. The sector agnostic investment firm subsequently enrolled in Sparrow's private sale with 200ETH (S$180,000 at the time) for 3,068,000 SPX.
"The platform presented to us was supposed to be a safe platform that will provide solutions that will be hedged to prevent downside or liquidity risks," Lim told Blockhead.
"Additionally, the founders mentioned that the platform/token will be even more popular during volatile times which will prop up the value of their token. They also wanted their token to be the world's first cryptocurrency token that will tie up with the volatility of the cryptocurrency industry which will appeal to portfolio managers."
Lim engaged in multiple conversations in 2018 with CEO Yeo and CIO Adrian Tan ahead of his investment. Yeo and Tan assured him that the Sparrow Token would be listed in 6 months.
"To be frank, we can list our coins at any time," Tan is heard saying in a recorded conversation with Yeo and Lim. "It's just the regulations that are stopping us. If you want a safe date, it should be 6 months after you have got the coin."
Lim is heard asking the pair if it's like a "pre-IPO deal" to which they reply, "Yeah, it's exactly the same."
Sparrow tokens would be Lim's first crypto investment, so Yeo and Tan stating the deal would be akin to that of an IPO led Lim to "assume that if it doesn't ICO [we] would get our money back."
Misplaced trust
Tan and Yeo also insisted that Sparrow Exchange was licensed by MAS, but their license was only approved in August 2022.
"The Sparrow team strategically reference well-known investors and partners, such as Li Ka Shing's family, Jackie Chan's son, HyperChain Capital, former bank traders, and Dymon Asia traders as participants in the funding round to attract more investors," Lim explained.
"We trusted Sparrow entirely as they were introduced to us by John Ng Pangilinan, who introduced himself as the grandson of the Far East Organization."
"When asked about their conservative projection on how many multiples us ICO investors will make when they go public on an exchange as it is our first time investing in blockchain, they said it was difficult to tell but inferred that it was possible to be substantial returns by giving us an example of the most crazy ICO in late 2017 which went up 88 times upon listing on an exchange," Lim said.
On 8 May 2018, Lim's managing partner Tan Thiam Chye signed a "subscription agreement in relation to the Sparrow Tokens" which stated he was "desirous of making a Contribution to the Company for the allocation of the Sparrow Tokens by the Company to the Subscriber.
No responsibility?
Fast forward four years later, Sparrow is yet to ICO.
"The only topic and question that was repeatedly asked since day 1 is when the ICO/listing is going to happen. Numerous excuses, reasons, and possibly lies were told to me through the years about the ICO. But the last straw was when Sparrow didn't list during the bull run in 2021 which was a major red flag," Lim said.
Worse still, Temasek-backed Amber Group acquired the exchange in December but is claiming no responsibility for the ICO.
One Sparrow token investor who was brought on board as an advisor to the project said, "We asked Sparrow and they said, 'ask Amber, it's no longer our problem,' and I asked Amber and they said 'Sparrow tokens  are not part of the deal so go ask Sparrow, it's not our problem.'"
With both firms passing the buck to each other, investors are at their wits end. In one clause of the agreement, titled "risk of abandonment/lack of success," the contract states that "the allocation of Sparrow Token and the development of the Sparrow Platform may be abandoned for a number of reasons."
"Even if the Sparrow Platform is partially or fully developed and launched, you may not receive any functionality through the Sparrow Token you hold," it states.
When Blockhead asked the other investor about the clause, he said, "That's fine, but they used the money to build a successful business. Token holders should be compensated for that."
Lim and the other investor attempted to chase and confront Yeo as well as Ng to no avail.
Eventually in October 2022, Yeo met with Lim and offered to either pay back "the monies in cash by instalment or a trust deed when he receives shares from Amber post acquisition."
Clip 3 Sparrow Exchange Kenneth Yeo
"However when I proposed for him to pay us back in cash by instalment via What'sApp, he outright replied saying he is not liable again and he will only pay back in shares purely out of goodwill and would like us to release him from all obligations and legal actions," Lim stated.
Police report
According to Lim, he wrote to Jenny Lee, board member of Temasek and managing partner at GGV Capital before the news broke of Amber's acquisition of Sparrow, but his emails were ignored. He said he also wrote to Antony Lewis, director in charge of crypto investments at Temasek, and was also ignored.
As such, on 4 December 2022, NWD group managing partner Tan Thiam Chye filed police report against Sparrow Exchange, under "stolen cash" of S$180,000.
In the report, seen by Blockhead, Tan states, "Sparrow managed to con a total of US$5 million dollars from investors for this supposed ICO project. It has since been years and no sight of an ICO happening."