Table of Contents
Looks like the launchpad department at Binance decided to go "full send it" mode on a casual Tuesday with a new announcement post made for a new launchpad listing. The listing was for the Hooked Protocol token sale, an on-ramp Web3 gamification project, purchasable through Binance's launchpad subscription format.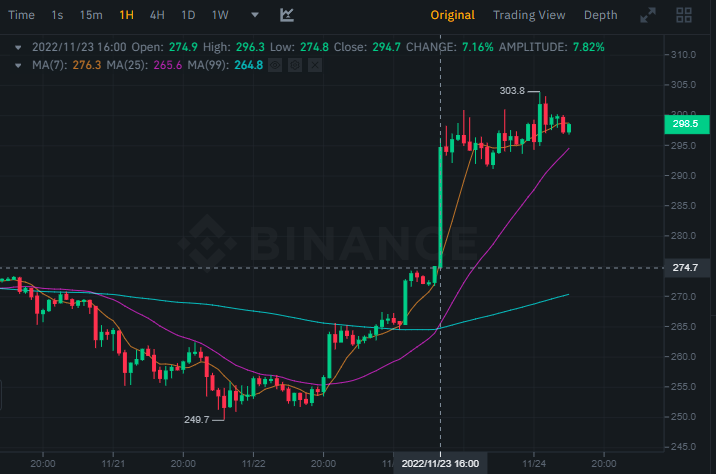 The thunderous weight of the $HOOK announcement whetted degen appetite as the incoming hoard went into a BNB buying frenzy, pumping the price up by 7.16%, from US$274.7 to US$294.7 in under an hour. At time of writing, the market cap of BNB is currently valued at $US48.2 billion followed by a FDV of 0.82.
Read more: GIC Predicts "Volatility" From Genesis Exposure
Users are required to hold BNB in their wallets in order to purchase the new token. However, the privilege of getting a seat to buy the token at list price is awarded to you through some pseudo lottery mechanism.
According to their announcement post, Binance will record user BNB balances for seven days and then uses that recorded balance data in some series of convoluted math equations to what they describe to as the Average Daily BNB Balance Calculation. The final output determines the token allocation for users.
Since the announcement, BNB has been on a steady uptrend warpath leaving behind a wake of $HOOK chatter on Twitter followed by a trail of not-obvious botted scam shills. Obviously, we can't post the actual shilled messages here, but we can show the aftermath from the honeypot scam tokens that are now living on the BSC blockchain.
Launchpad sales and new product listings has historically found its way to pump token prices mentioned in its announcement as traders aim to make bank on hyped news. The last time a new product listing happened was during the announcement of the BINANCE BLUEBIRD INDEX, which sent the price of $MASK on a round trip up the mountain for a sandwich, pumping its price from US$2.30 to US$5.98 across two days. $MASK is now close to its pre-announcement trading price, trading at US$2.60.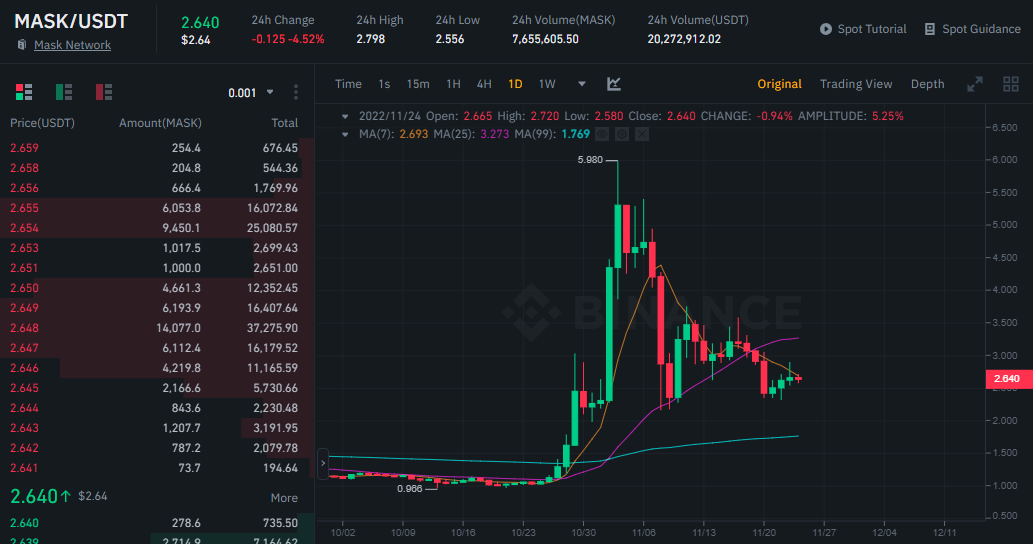 Its unclear at this time if the Hooked project is any good, or if the marketing department decided to stir up the BNB economy. However its safe to say that crypto degens living on Binance are satiated this time as it comes as a relief from the doom of gloom of the contagion aftermath.
Read more: Congressmen Received Donations Ahead of Questioning SEC's Inquiry Into FTX