Table of Contents
If giants like FTX can fall, anything can happen in crypto. Serving as a pillar to the industry, FTX was regarded as a crypto powerhouse, and an institution that seemed to big to fail. Falling from grace to bankruptcy within a week, FTX has demonstrated that size does not matter. With that in mind, an anxious crypto market is double-guessing other institutions, and all eyes have fallen on Crypto.com.
Read more: FTX Bites the Dust; Files for Chapter 11 Bankruptcy
Over the weekend, Crypto.com drew flak for two main reasons: its Shiba-heavy reserves and accidentally mishandling a US$400 million transaction. Let's unpack them.
Following the FTX fallout, crypto exchanges pledged to disclose proof of its reserves in a commitment to transparency in order to soothe market nerves. As part of the disclosure process, Crypto.com shared wallet addresses with Nansen to show US$3 billion in reserves.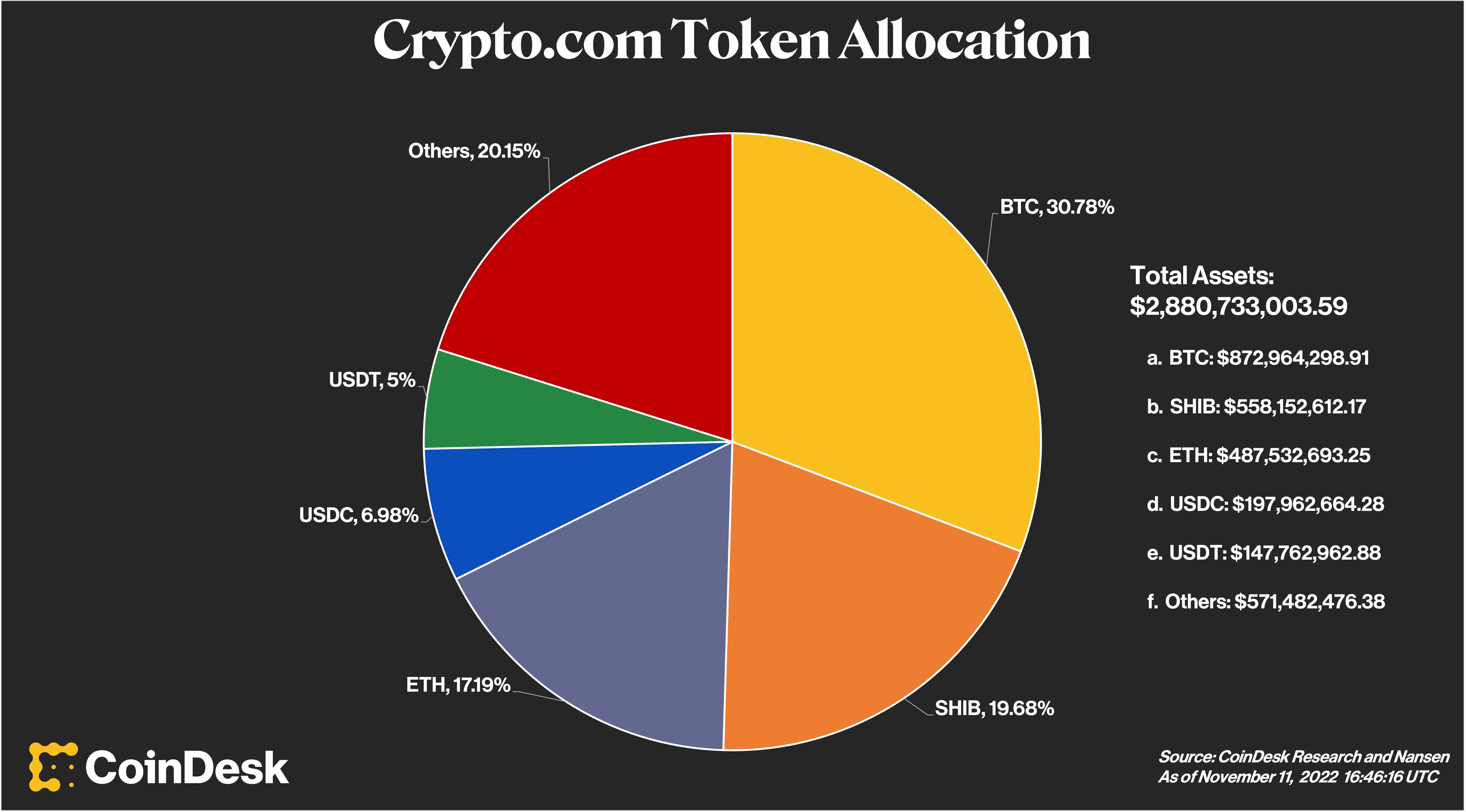 Among these reserves was over US$558 million in memecoin Shiba Inu (SHIB), accounting for 20% of Crypto.com's entire asset base, second only to Bitcoin (US$873 million). The exchange revealed it had less Ethereum (US$488 million), USDC (US$198 million) and USDT (US$148 million) in its reserves.
Based on Musk-powered Dogecoin, SHIB has been far from well respected in the crypto community, so for a crypto exchange to hold one-fifth of its reserves on the volatile coin is rather unnerving.
"The reason our Proof of Reserves include Shiba is because we hold customers' balances 1:1. Thus, our Proof of Reserves are dictated by our customer holdings," said a Crypto.com spokesperson.
Nansen data journalist Martin Lee defended the exchange, explaining to CoinDesk, "In an ideal world, we'd want the best assets to be worth the most, but SHIB and DOGE both have extremely high market caps," he said. So it's "not super surprising that retail-heavy exchanges will have a higher concentration of such tokens. And regardless, as an exchange, your main source of revenue would likely be trading fees, so whether it's meme coins or more fundamentally sound assets, your business model is intact."
Reactions on Twitter have been mixed. Whilst some are claiming this is the end of Crypto.com, which will in turn drag SHIB down with it, the SHIB army are rejoicing.
"If $CRO is going down, $SHIB is going to get absolutely battered," said one critic, whilst a SHIB fan reubtted, "Every time I see a comment like this about #SHIB it makes me chuckle. People love to treat us like a joke until they're reminded that we're a top 15 asset, and one of the most traded cryptos around. Of course Crypto(.)com holds a lot of $SHIB, the demand for it was massive…"
"What if Crypto com bought $SHIB in january 2021 🤔😅 Don't make fun of them," tweeted another.
Nonetheless, Crypto.com's token CRO has plummeted as news of the exchange's asset base was revealed, sinking as low as US$0.0592. Earlier this month the token reached US$0.13, which was still a far cry from its all-time high of US$0.98 last year.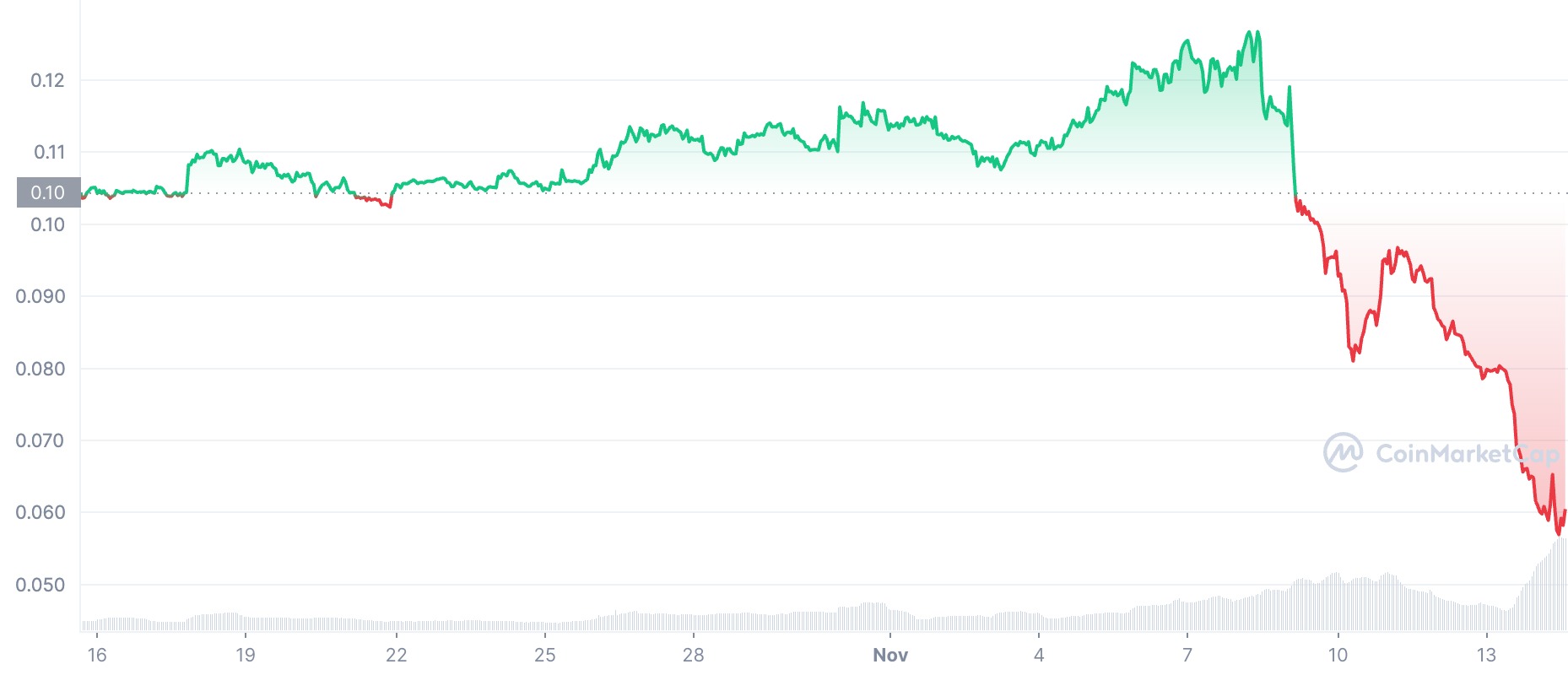 CRO's cratering price was also not helped by a US$400 million blunder. Crypto.com had intended to send 320,000 ETH to a new cold storage address but accidentally sent the funds to Gate.io. The transfer represented over 80% of the exchange's total ETH holdings.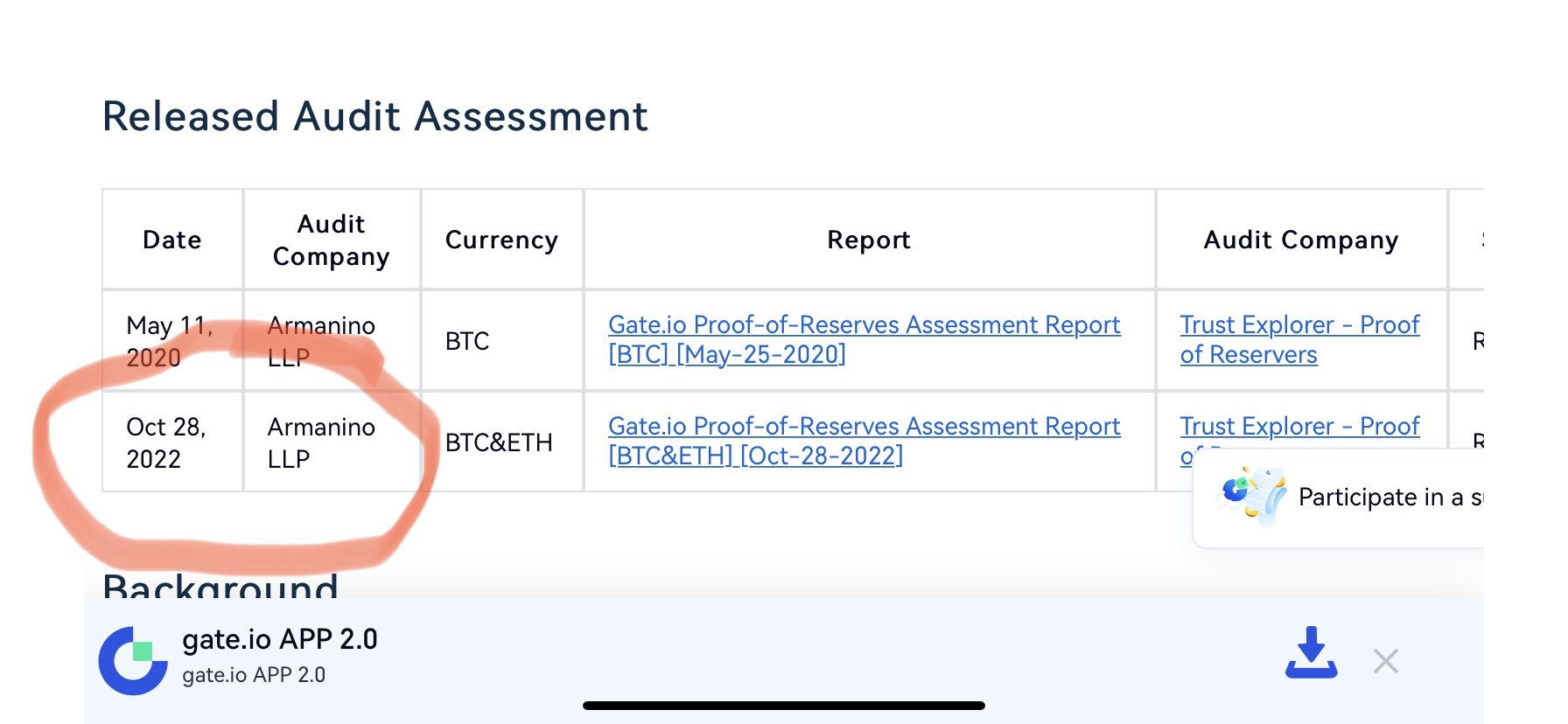 Crypto.com chief executive officer Kris Marszalek described the transfer "to a whitelisted external exchange address" was a mistake.
"We worked with Gate team and the funds were subsequently returned to our cold storage. New process and features were implemented to prevent this from reoccurring," he tweeted.
"Crypto.com proceeded to withdraw the funds back to its cold wallets over the following days. The entirety of ETH was successfully withdrawn by Crypto.com and returned to our cold storage."
This isn't the first time Crypto.com has made transfer blunders. Just a couple of months ago, Crypto.com accidentally sent a woman in Australia US$10.5 million instead of US$100.
The error was nonetheless heavily scrutinised by the crypto community. Binance CEO Changpeng Zhao weighed in over the weekend, stating, "if an exchange [has] to move large amounts of crypto before or after they demonstrate their wallet addresses, it is a clear sign of problems."
Twitter crypto personality Dylan LeClair described Crypto.com's error as "wildly irresponsible" and urged his followers to "get off these platforms."
IBC CEO Mario Nawfal echoed a similar message: "Get your money off Crypto.com IMMEDIATELY! I have enough information from enough credible people, including speakers on stage today, to confidentially recommend this. Hosting a space now so cant add all the reasons why Im recommending this, but will do afterwards."