Table of Contents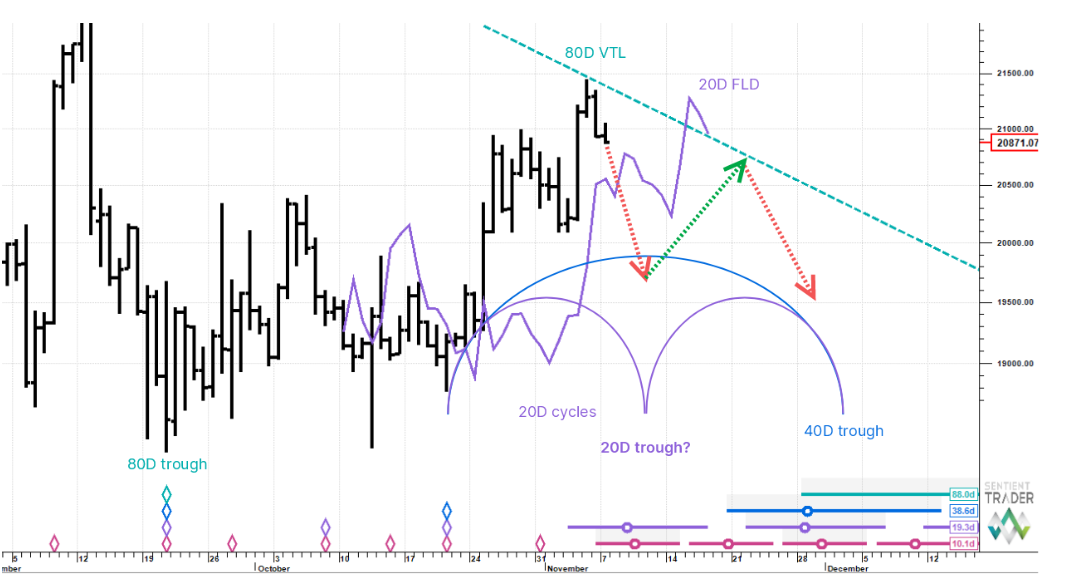 Bitcoin's price is now 47 days along the 80-day cycle that began on 21 September. The average wavelength of the 80-day cycles here is 88 days (see bottom right of chart in the diamonds row) and its phase is therefore 53%.
On this basis, it is too soon to say whether the 80 day cycle is heading down yet. Additionally, there was an 18 month cycle trough in June and this cycle is only 20 weeks old and is therefore still rising. Near-term, we are looking down for a cross of the 20 day FLD (forming limit diagrams), which generates a downside projection of circa US$19,500, due in the second week of November. After this we anticipate a rally.
Key level to watch: the 20 day FLD cross at $20,605. If price bounces hard here we will need to adjust the analysis for an upside continuation.