Table of Contents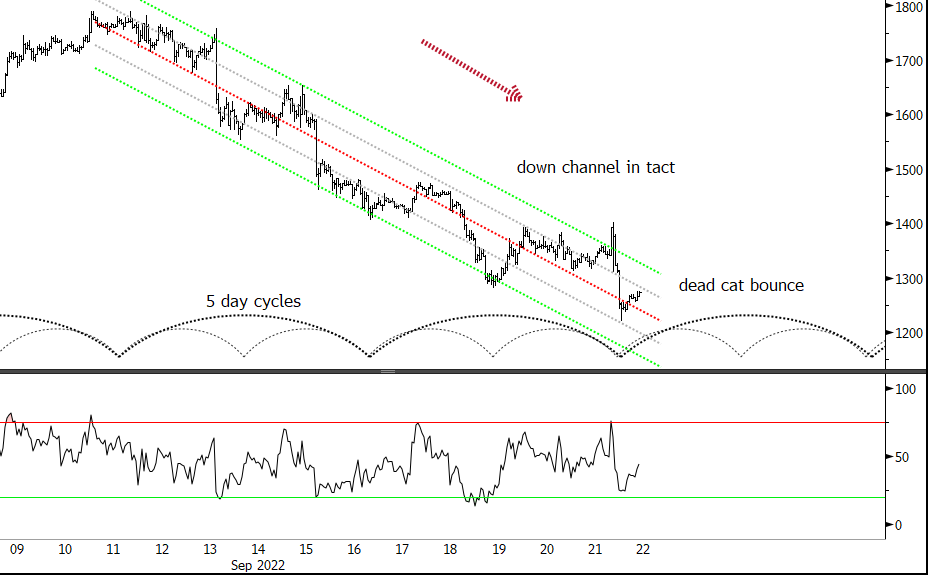 Yesterday the US Federal Reserve hiked rates by 75 basis points, which was pretty much priced in by markets, but then in the next breath indicated that there would be no easing of rates any time soon. This "hawkish" stance on future rate trajectory as well as a reference to a necessary correction in the housing market battered markets and sent yields and the dollar flying up.
The hourly Ethereum chart here shows the fast crack downwards straight into the five-day cycle low.
We are still in the down channel and not even testing the bottom here. The preferred view is that this little move up is a so-called dead cat bounce and that it will be faded shortly for more downside resolution near term. Price is close to a longer term cycle low and we will focus in on that in tomorrow's note.