Table of Contents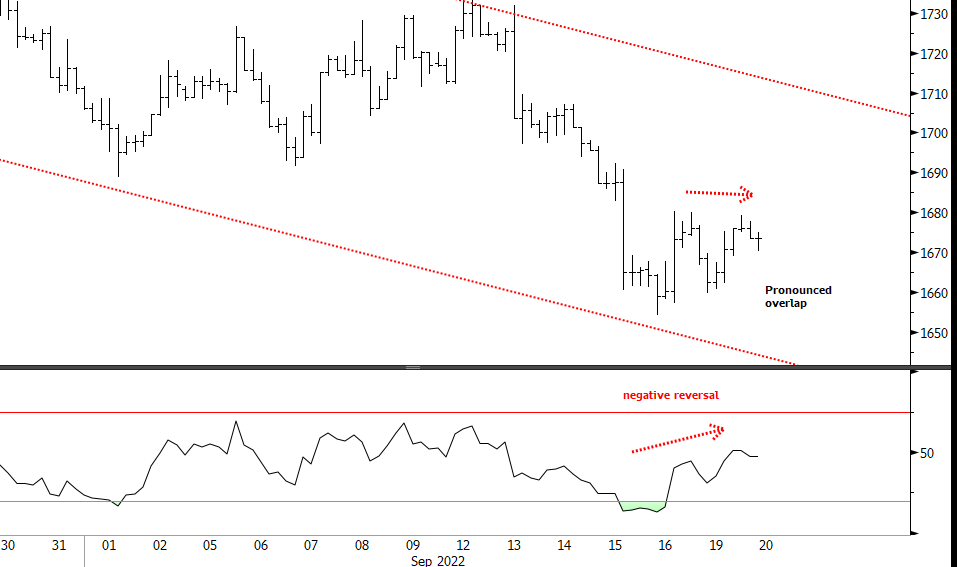 Just a quick tactical update on gold because I think it offers more clarity than crypto at the moment and also, as we have covered in multiple previous notes, because gold is tightly correlated to crypto at present.
One reason that it is correlated of course is because of the US dollar (DXY) and the view there remains as follows: DXY up into the 20-week cycle peak which is close at hand; then down again sharply (leading to a risk-on rally) but ultimately the longer uptrend in DXY still has room to expand (risk down elsewhere).
Gold on the 240 minute level here seems straightforward. Price remains in its down channel. The very recent blip higher is heavily overlapping which speaks to a counter trend move up (in other words it's still fighting the longer term down flow). There has also just posted a negative reversal in RSI which is near-term bearish. As a reminder this is where momentum pushes hard up but price doesn't follow. It's a measure of poor ease of movement to the upside, but typically it is seen towards the end of downtrends.  For now we are still looking down across gold, crypto and risk in general.
Related: Blocksmith Says: Gold Shows That Sh*t Just Got Real in Crypto