Table of Contents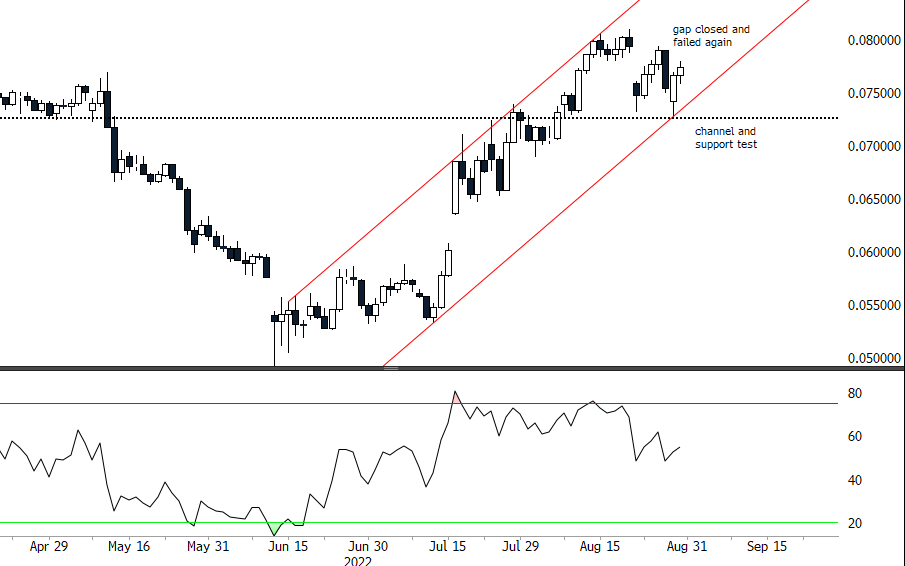 We previously looked at the Ethereum-Bitcoin (XETXBT) spread eight days ago after the sudden gap down. The outlook, based on a statistical analysis, was down.
Price has been trading randomly back and forth since the break and on 25 August, the gap was closed and then immediately price broke down again thereby nullifying the gap closure and skewing risk down again.
The ratio still sits within the June up channel, but the preferred view is for a breakdown, through the bottom of the channel and the March-May price ledge.