Table of Contents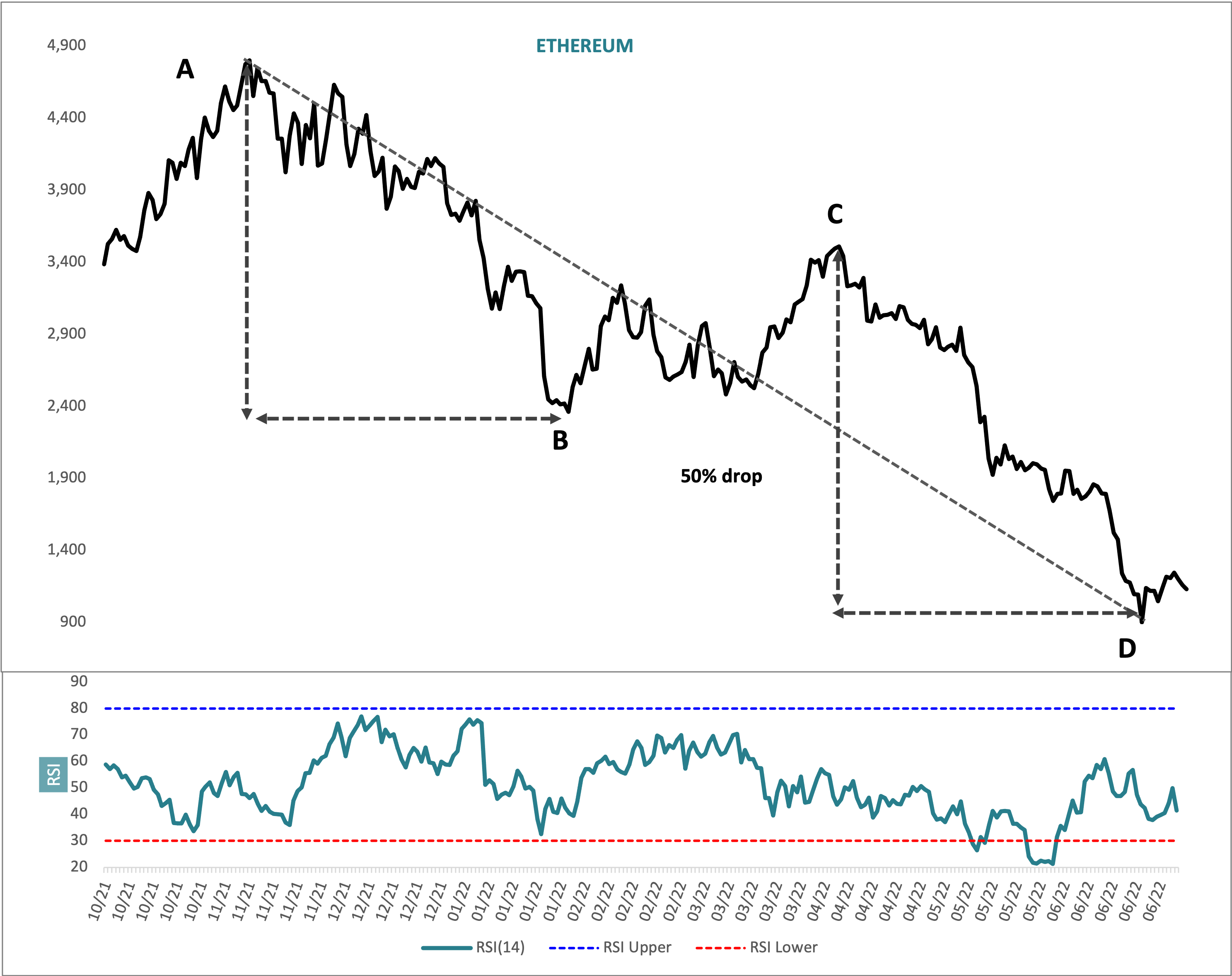 I was reminded in a conversation with a very skilled technical analyst this morning that the 18 June close of US$902 (bottom right of chart labelled D) has some fascinating characteristics.
The price decline from the early April top (labelled C) to that low is an exact match for the November 2021 to January 2022 decline (A to B). Thus AB = CD and this means that the 18 June low exactly hits a key market balance point.
Not only that, but the time elapsed AD to CD is also exactly equal.  So we have time and price equality, which serves to emphasise the argument for a key market balance point. This means in short that the June low is highly significant. Additionally, 14 day RSI hit a low of 14.2, the lowest reading since data began.
Sadly, I suppose one could say that the price drop from the local price high on 26 June has overlapped the first leg up of the recent recovery move.  I will be covering overlaps in next week's Elliott Wave teaching note, but suffice to say that the implication is that the price path is now down again, because the recent upward spurt must therefore be a downtrend correction rather than the beginning of an impulsive move higher.
With that said however, we are still keyed in to that significant recent low. The preferred view is that this will cap a runaway downside continuation. Stay tuned.