Table of Contents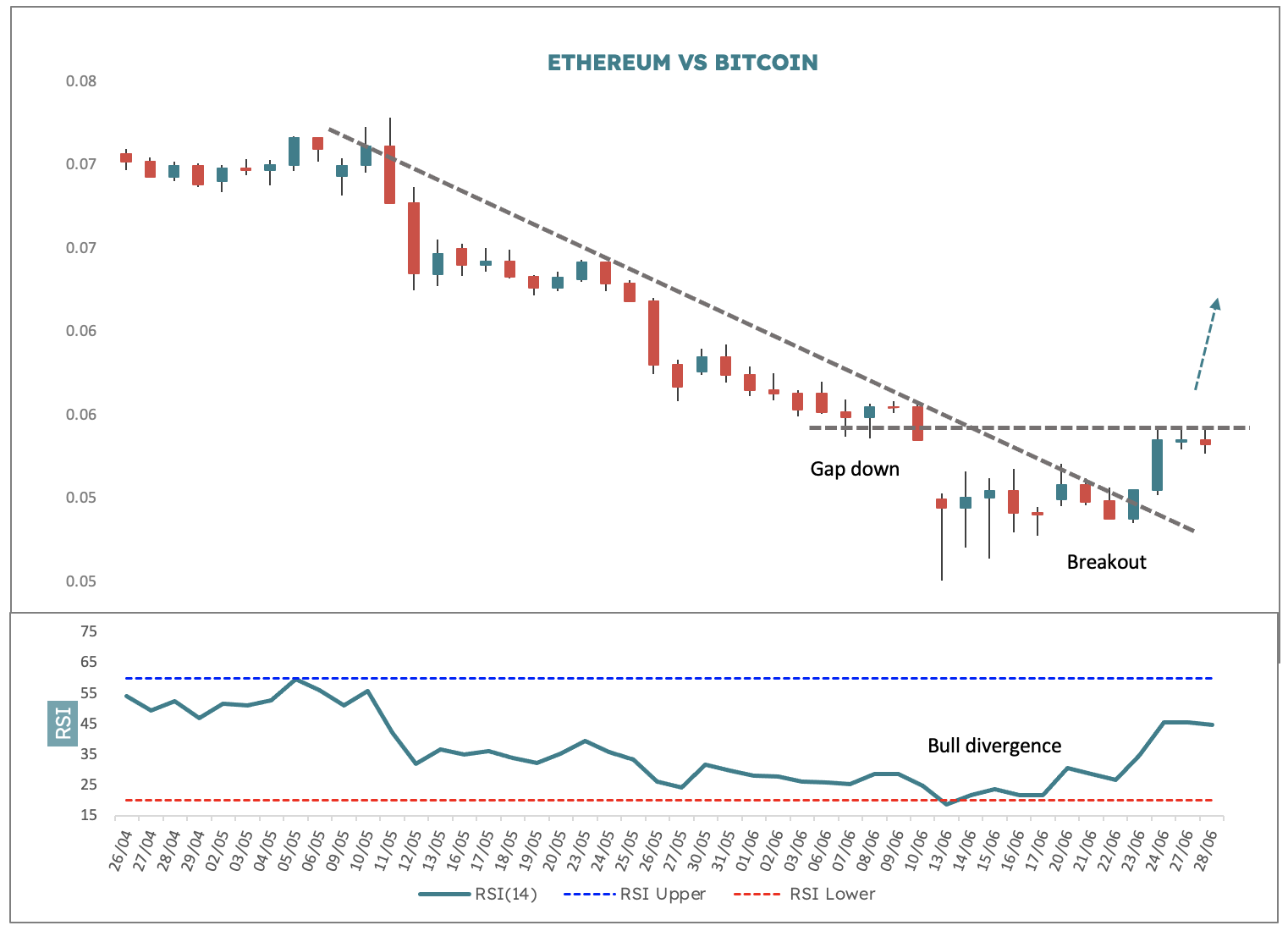 Simple uncluttered note today while we wait for crypto's absolute price to settle and show us what its made of.. On 24 June the Ethereum-Bitcoin spread broke out from its April down channel. As a matter of fact it also jumped free of a longer shallower channel going back to December 2021.
Not only that but the hard news driven real down gap of 13 June has now been closed and we have seen a very constructive bullish divergence sequence in RSI.
Preferred view is for Ethereum to continue outperforming.