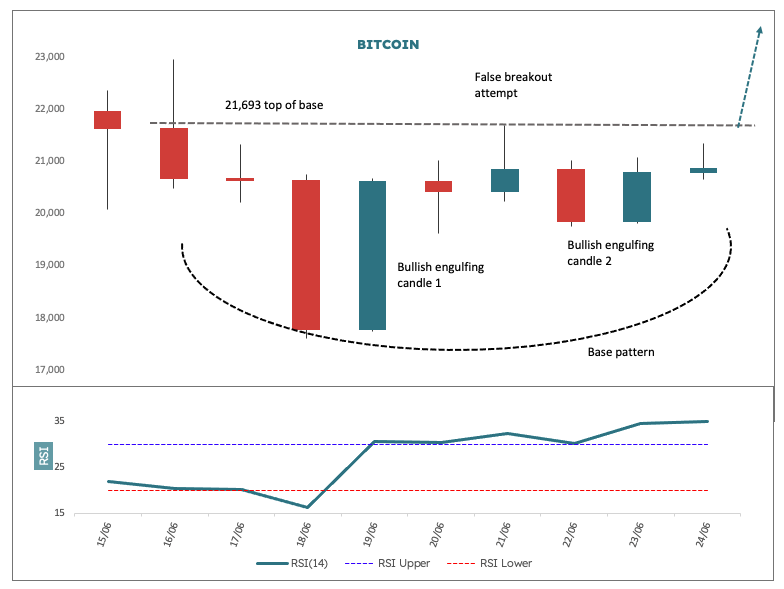 Brief note today on much shorter data, just to stay with the theme that Bitcoin could easily be bottoming.
So in the last couple of notes we've looked at a several key points that are worth repeating:
Bitcoin's price is in a 20-week cycle trough zone.
It tested longer-term support in what looked like a crash low capitulation, which has sent would be sellers scurrying into hiding.
We had a very wide range day bullish engulfing candle on the 19th.
We saw from a statistical analysis that when these occur when RSI is very low, returns tend to be positive from 10 days out onwards.
At the same time global equities and technology indices (tightly correlated with Bitcoin) are attempting to stage a recovery. So the technical backdrop favors a rally in crypto.
Looking at the chart we have what looks to be a classic base formation. The entire structure can be described as a "U" shape; there has been a false breakout (very typical of bases) with a high of US$21,693, which we can now consider to be the top of the base.
Notably we have also just seen another bullish engulfing candle form yesterday. The preferred view remains for an upside break and decent advance.