Table of Contents
WAGMI (We're All Gonna Make It), one of the most famous and commonly repeated phrases in Web3. However, as much as it is touted, the Web3 space is in fact not a level playing field, as not everyone has the same resources, knowledge and access to the space.
And the migrant worker community, as the co-founders of MigrantsNFT have realised, are in a position where they have fewer opportunities to tap on the growing Web3 space.
MigrantsNFT thus aims to serve as a platform to onboard migrant workers onto web3, introducing the basics to them, including setting up software wallets, carrying out transactions using token sums, and more. The team has also partnered with multiple artists, helping them turn their art into NFTs to tell the world their stories. The artists bring about different art forms, with some experienced in poems, some in fashion and photography.
Forever Dream
On 28 May 20228, MigrantsNFT released its first NFT series, Forever Dream, curated by artist Rini Nurhayati, featuring model Fitriyah (Fya), both of whom have been working in Singapore as domestic helpers since 2009. The series is centered on a dress designed using lottery tickets that went viral on TikTok, garnering more than 170,000 views.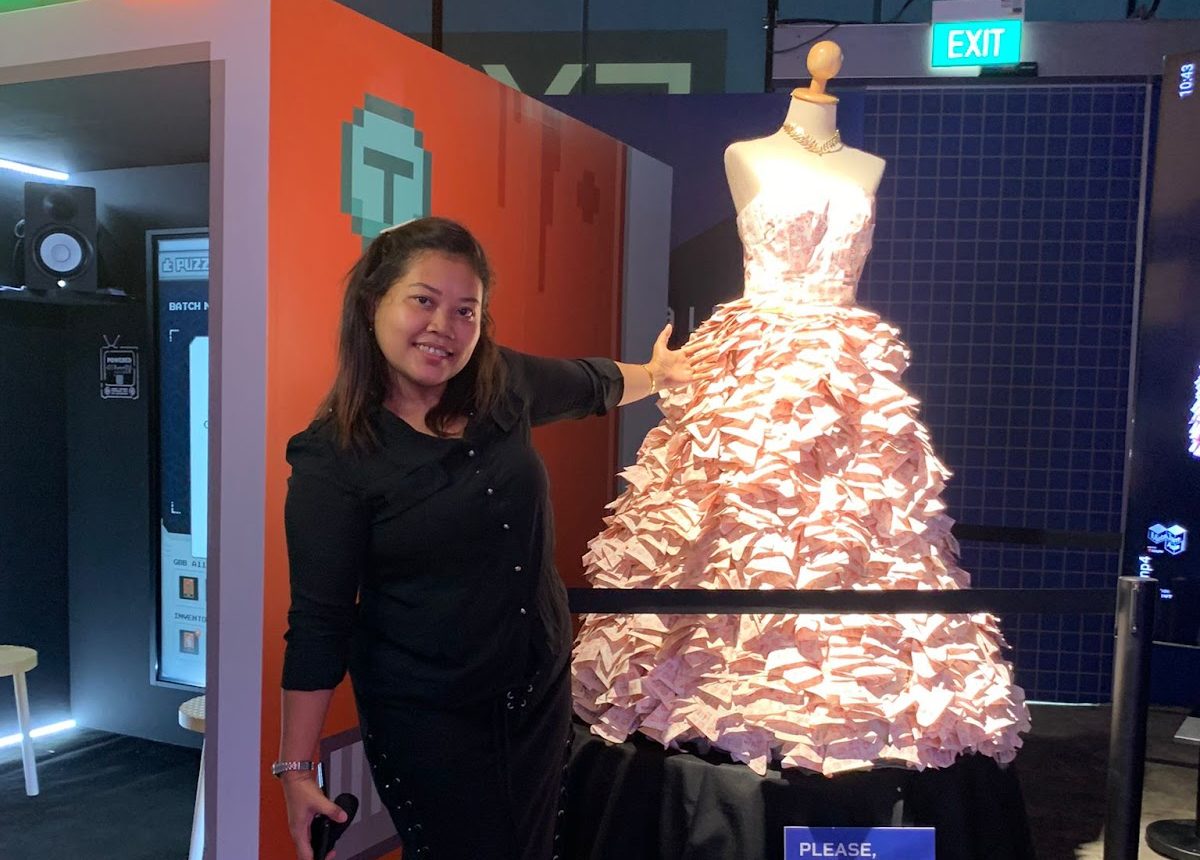 MigrantsNFT held a showcase a few weeks ago at MetaJam Asia, where Nurhayati shared the story behind Forever Dream. I had the opportunity to attend the showcase, where I spoke to Rini about her project and experience in Web3.
Photography roots
Coming from Indonesia, Rini has been working in Singapore since 2009 as a migrant domestic worker. She is an active member in the migrant worker community and has attended government-organised courses, on subjects such as make-up and sewing, on her off-days.
With her interest in photography, Rini took part in a photography competition, emerging as a runner-up. Thereafter, she also participated in a fashion show where she designed a dress from scratch that won the competition.
And interestingly enough, this was where the co-founders of MigrantsNFT came to know about her, and was the start of Rini's journey into Web3. Coincidence? I guess not.
Lottery dress
When I first saw the series, I was intrigued by the unique piece that Rini had crafted. It was unlike the typical NFTs, which are often drawings, renderings or animations. Instead, Forever Dream features a physical gown made out of lottery tickets, attached by Rini by hand, with the top portion made of winning tickets, and the bottom portion made of losing ones.
At the showcase, Rini shared that the lottery tickets on the dress were accumulated over the years from the migrant worker community, and those served as the "raw materials" for her project.
When asked about her motivation to embark on this project, Rini shared that many of her friends liked to buy lottery tickets. By placing them on a dress, it became evident that the total number of lottery tickets bought was significant.
And with the segregation of the winning and losing tickets, the artist hoped that her friends could come to realise that the chances of winning the lottery is very low, and the cost spent is likely to outweigh the potential winnings.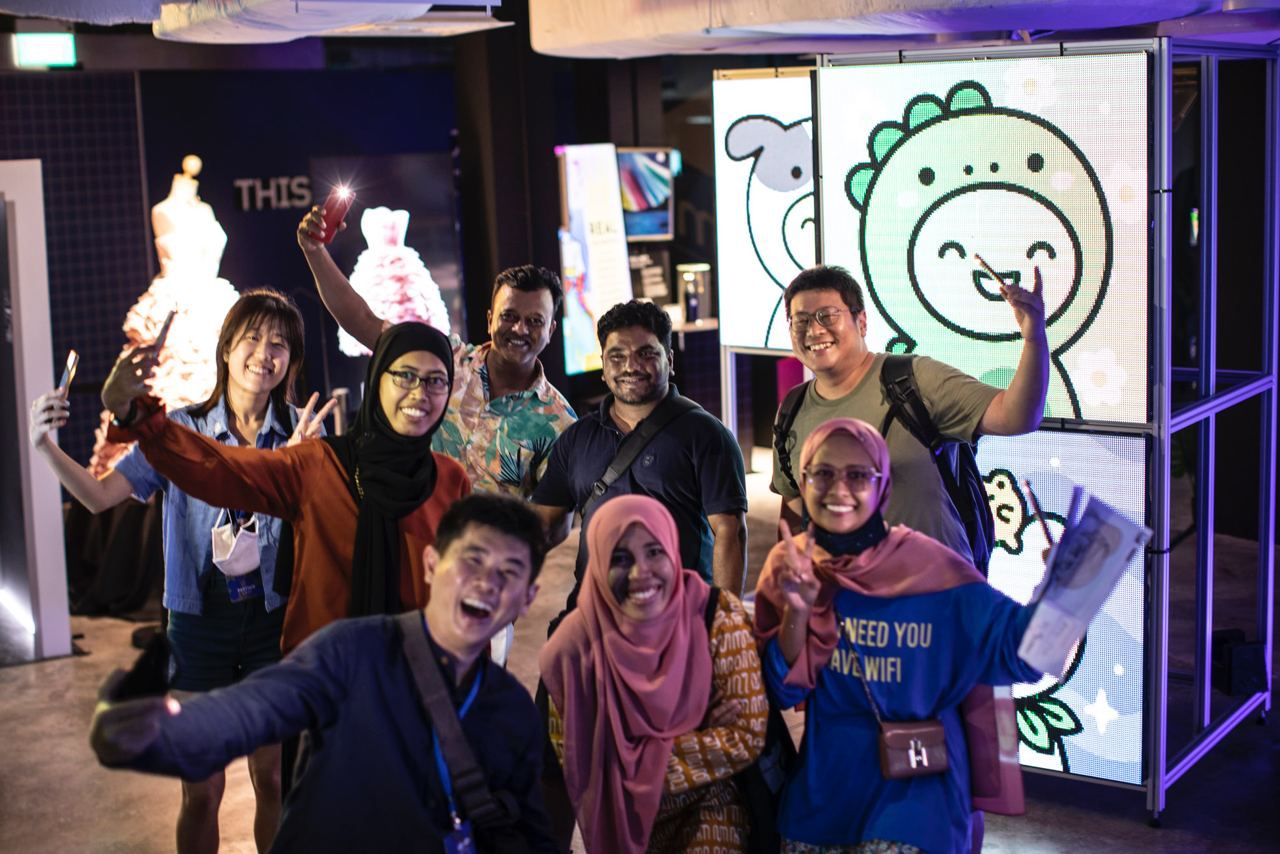 Rini also said she hopes her project would be an opportunity for both Singaporeans and employers to see that migrant domestic workers are in fact participating in activities that could allow them to pick up new skills or knowledge.
Growing popularity
Speaking to Rini about the project journey thus far, she shared that it has been fun and that it is gaining widespread public attention. "When we are doing outdoor photoshoots, the moment we change into the dress, everybody wants to come and take pictures of the dress," Rini said. She was also pleasantly surprised by the amount of attention the dress received from news agencies and on social media.
When asked about whether there were any significant obstacles faced, Rini highlighted the logistical difficulties in creating the NFT pieces. Photographs had to be taken at three different sites, which required moving the bulky gown around and fitting it on to the model each time.
Rini shared that the NFT space was still "very new" for her, and that she's excited to learn more about what the space encompasses, and how she could possibly contribute in the future.
She added that she wasn't looking for any monetary benefits, as it is the educational aspect of web3 that she is keen on exploring.
MigrantsNFT's Thoughts on NFTs
MigrantsNFT's co-founder Samuel He shared his thoughts about the possible transitions the NFT space could take on, with a key issue being pivoting away from the monetary aspect that has been closely tied to NFTs.
One such example is Proof of Attendance Protocols (POAPs), which are typically given out to prove attendance at an event. Samuel pondered over the integration of NFTs into daily life, and brought up a novel idea of using NFTs to reward school students for their achievements.
He noted that Migrants NFT does not advocate for NFT trading, as they are well aware of the frequent scams that occur in the space. Its focus is on helping the migrant workers create NFTs.
He also highlighted that with high monetary barriers to entry, having to fork out capital to purchase an NFT could potentially become a barrier that deters people from entering Web3. The NFT space is still nascent, and with time, I'm sure more innovations will flow into the space, helping the NFT space develop further.
The Case for MigrantsNFT
MigrantsNFT initially caught my attention because of how unique it was. Having spoken to the co-founders and looking at how the project has progressed over time, I was even more inspired by the team's vision. While Web3 is a highly profitable space, we tend to forget about those that do not have an opportunity to experience its innovativeness and development.
MigrantsNFT's efforts in empowering the migrant worker community to embark on a journey into Web3, and to experience the culture is commendable. While it serves as a platform for onboarding, the team has also created a safe space for the migrant worker community to learn about Web3 by guiding the migrant worker community in navigating its technical aspects and avoiding its pitfalls.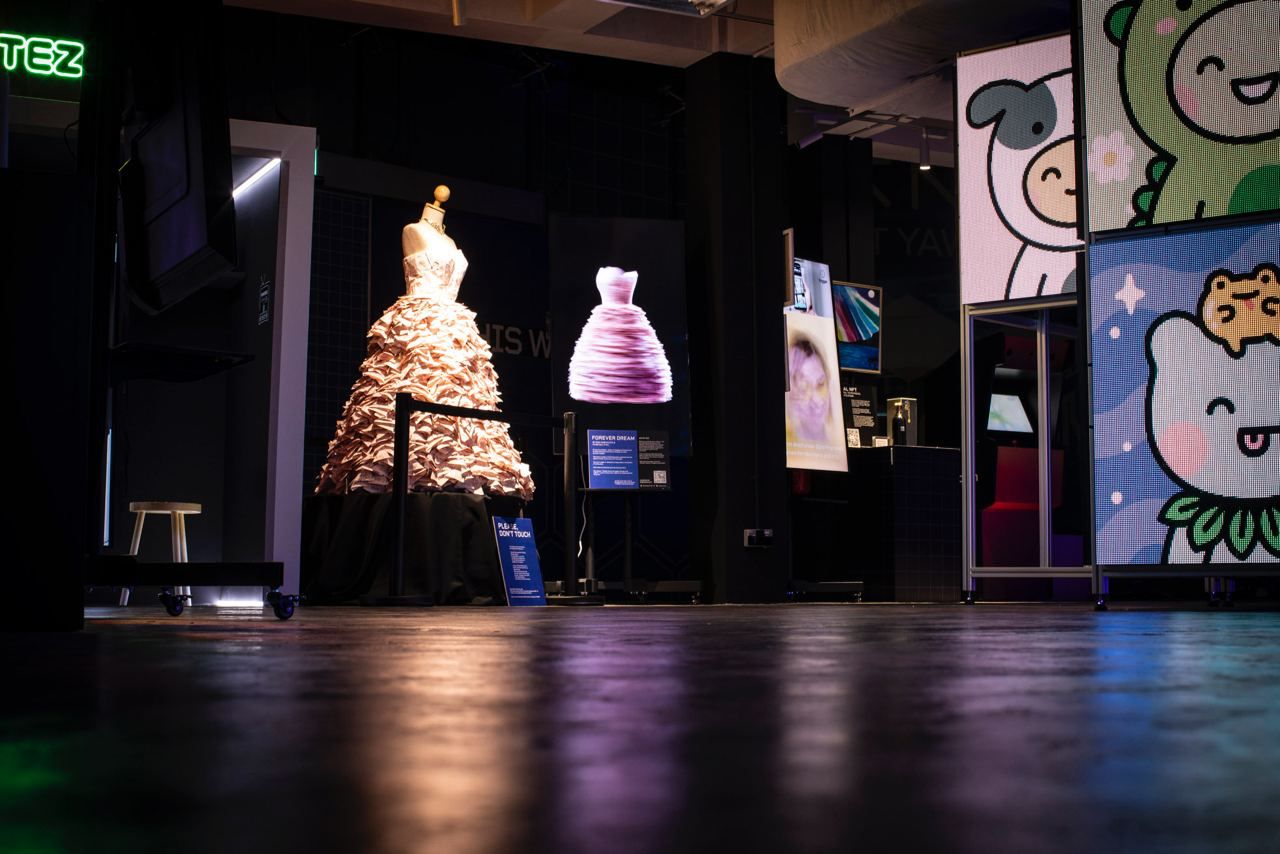 Also, they are able to try out wallets and learn about transactions through the funds provided by MigrantsNFT, forgoing the need for the migrant workers to fork out their own hard-earned money to participate in the space.
The collaborating artists that MigrantsNFT have onboarded are playing a critical role too. As mentioned earlier on, Rini's project has the potential to shine a more positive light onto the migrant worker community. Forever Dream is just first of the many projects to come from MigrantsNFT, and future project launches promises to showcase more artists' work and their stories.
Play a part
We can join MigrantsNFT on their journey and play a part in making Web3 more inclusive. MigrantsNFT is currently participating in Gitcoin Grants Round 14 to raise funds, which will be used for the NFT projects and the operational costs needed while educating the migrant worker community about Web3.
For first-time Gitcoin users, a Gitcoin account will have to be created and verification will have to be completed under the 'Trust Bonus' tab to maximise the matching potential.
Should you have difficulties with the donation, you can drop a dm to @migrantsNFT on Twitter or email migrantsNFT@gmail.com. The friendly team at Migrants NFT will guide you through the process of participating in the funding.
The funding round ends on 23 June, 11.59pm, so do make sure to contribute before then if you are keen on helping MigrantsNFT reach their goals!