Table of Contents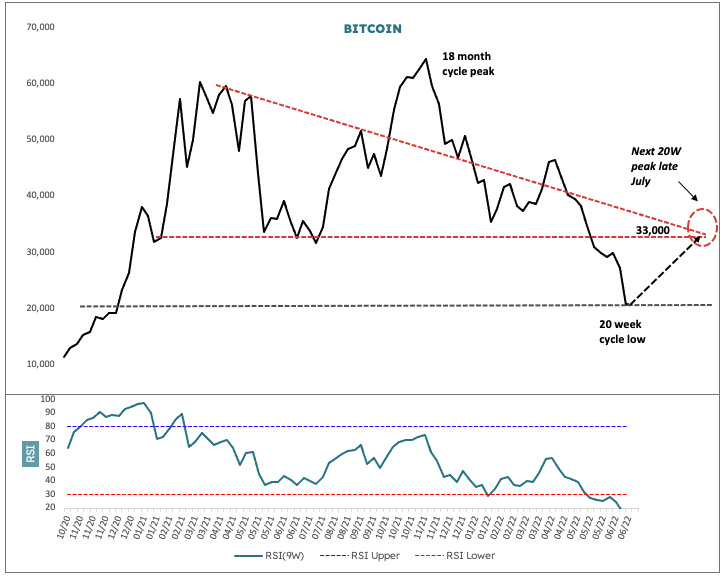 In yesterday's note, we looked at slew of potentially bullish technical signals that pointed to the crash low of US$17,500 over the weekend being a significant bottom. As such, a rally should follow. The strength and duration of this rally is a function of the significance of the low. And significance speaks to cycles.  So let's do a quick analysis of the key cycles at play.
I'm showing a weekly chart here for a wider angle view. The preferred view is that the November 2021 top is the peak of the 18-month cycle which started up last July. The heavy decline marked by extended downswings and truncated upswings is informed by the falling 18-month cycle.
The next trough is not due until October. This means categorically that the low at the weekend is not that of the 18-month cycle and as such we should not be anticipating a huge rally proportionate to this cycle's magnitude.
Rather, what just passed is very likely the trough of a 20-week cycle (there are four to the 18-month cycle). This points to a decent advance and the target sometime in late July early August is that confluence of resistance around US$33,000.