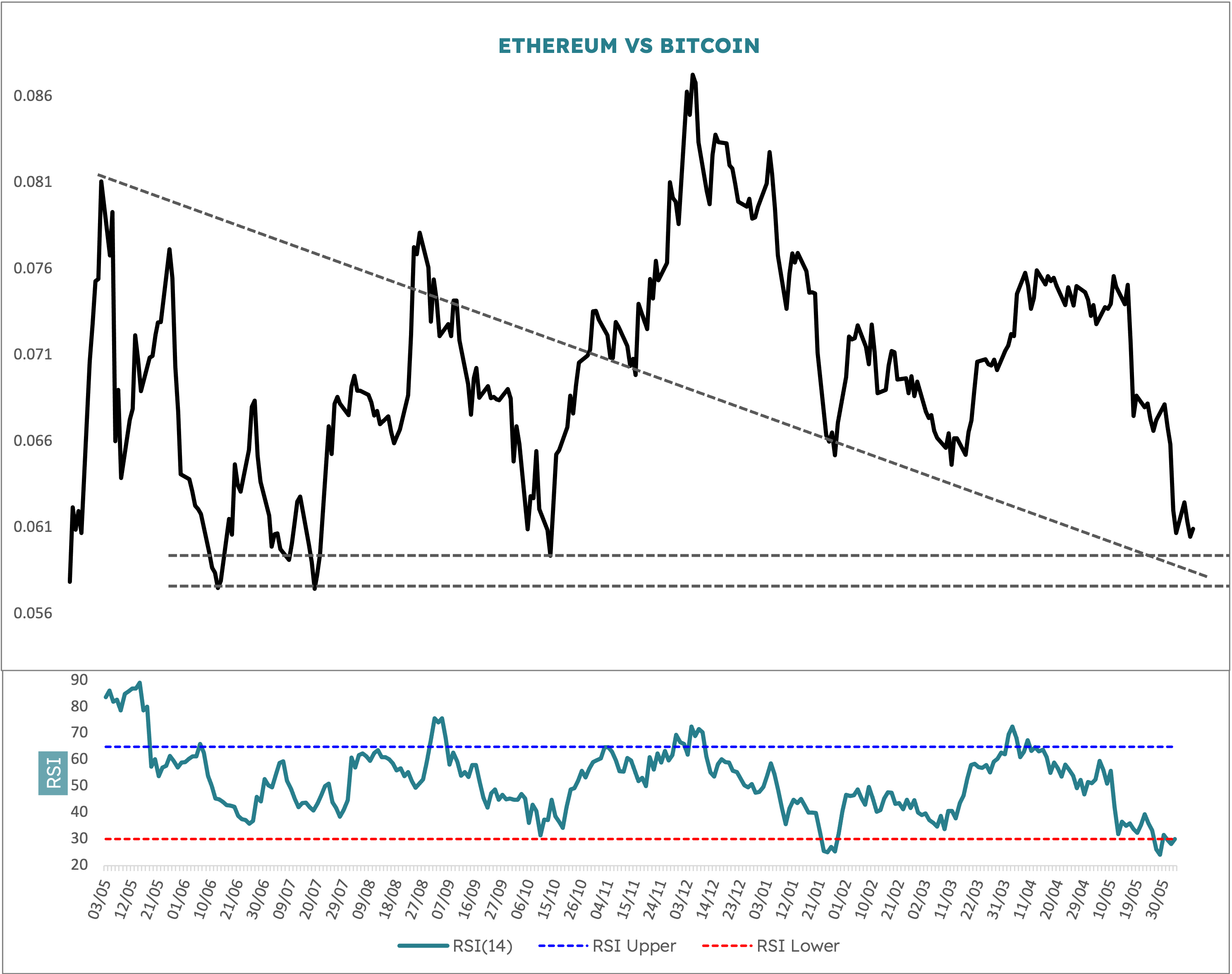 I feel that something is starting to shift beneath the surface now as the ETH/BTC spread approaches potentially key support at the range low.
The line chart goes back to May 2021 and shows the bottom of the range between roughly 0.057 and 0.059. RSI has just rebounded from 18.3 and is putting in a tight bullish reversal, which signifies a sharp show down.
The underperformance in ETH has been sharp since 11 May and was driven by fundamentals. What I noticed is that technically Ethereum was poised to continue outperforming Bitcoin from early April, but within a month had collapsed in on itself.
The preferred view here is for Ethereum to recover against Bitcoin and swing into outperform mode.