Table of Contents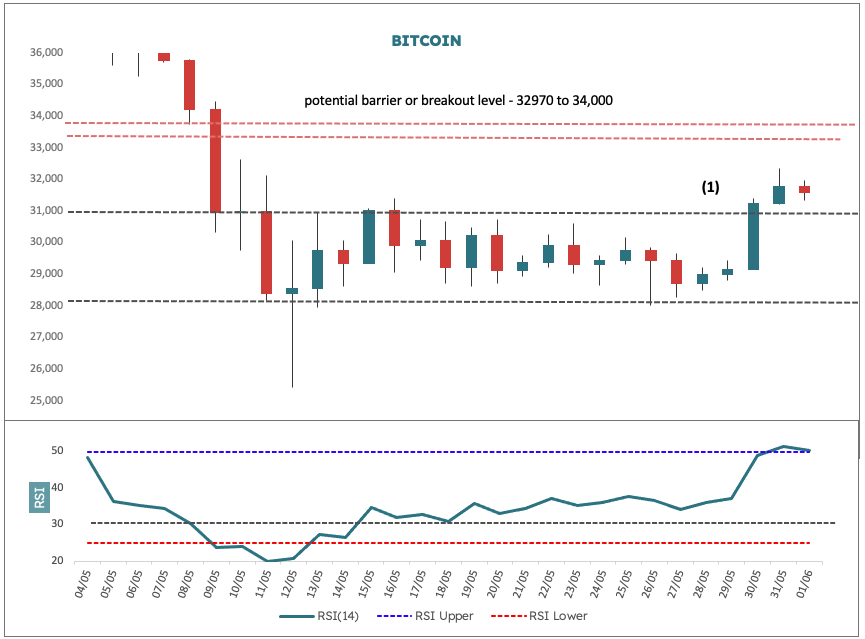 The volatility squeeze breakout is three days old and price is hovering just below a key barrier between US$32,970 and $34,000.  The first candle in the push higher (1) is a wide range day which closed above the ceiling of the low volatility bottom zone from mid May.  RSI also hit a new high of 51 yesterday.
Today's price action is an inside day, which means it is contained within the entire high low range of yesterday's candle. When the body of the price candle is small (which means not much of a price gap between open and close) this is a rest set up.
What we look to be doing now is setting up ahead of a breakout attempt.  Absent any big positive catalyst,  the likely pathway in the case of a breakout is for an attack of the level, then a pullback potentially to where price is now and then a second successful breakout.   Once price clears this important barrier we can start tracking up side target potentialities.