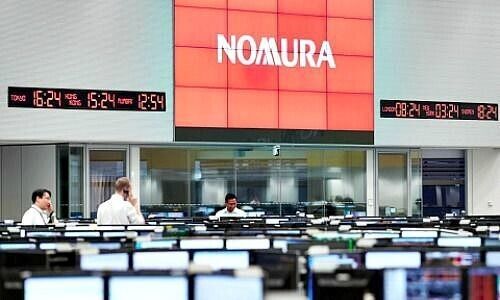 Japanese financials services giant Nomura has announced that it is launching a new digital asset company that will offer institutional clients and investors products a comprehensive suite of trading, investor products and investment services and services linked to cryptocurrencies, stable coins, decentralized finance (DeFi), non-fungible tokens (NFTs) and other tokens.
Due to launch later this year, the new company will operate as a wholly owned segregated entity of NHI, with "dedicated capital and resources to accelerate time-to-market and ensure the pace of innovation required in the digital asset ecosystem," Nomura said Tuesday in a statement.
Specialist staff from Nomura will be integrated into the new company in addition to external hires.
"This is a major step forward as we look to scale-up our digital asset related businesses and investments. The new company will enable us to build an edge in providing institutional clients with access to a wide range of new products and services and contribute meaningfully towards responsible innovation in the digital asset ecosystem," Steve Ashley, chair of the new company and head of the firm's wholesale division, said.
OTC Bitcoin Derivatives
Nomura recently started offering Bitcoin derivatives to clients in Asia. The first trade was executed on the Chicago Metals Exchange by crypto trading firm Cumberland DRW just last week.
"Working with institutional-grade counterparties will allow us to scale into the increasing demand from our clients," Nomura head of markets, Asia ex-Japan (AEJ), Rig Karkhanis, said in a statement.
According to media reports, Nomura is tapping resources within its Singapore-based foreign exchange team and its wholesale digital office for the crypto expansion in its global markets division.